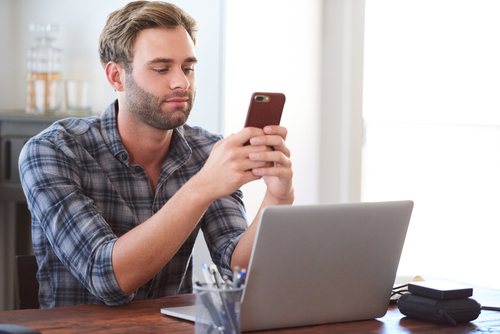 Poker
---
Procrastination and Poker
Procrastination is the habit of avoiding an important and high priority task, by substituting it with an easier, more enjoyable and less urgent task. It's the 'never do today what you can postpone until tomorrow' approach. While there's no consensus in the world of psychology when it comes to the origin of procrastination, researchers agree that it is a genuine problem that affects more than 20% of our society. Regardless of whether we choose to ignore logical definitions completely the fact that Facebook, YouTube or Netflix regularly hinder the things we ought to do even now remains and it's a good idea to figure out how we can keep this from happening.
Procrastination and Poker
Poker players are particularly vulnerable when it comes to procrastination. There are numerous reasons why that is true. Above all else, you can't play online poker without an internet connection and with Twitter, Facebook, YouTube drawing your attention; it's easy to capitulate to the techno-temptation. Besides, in this case you're your own boss and there's nobody that can oversee you. Typical work environment rules don't make a difference to us and there's no concrete punishment for not doing your work. Lastly, online poker is available 24/7 which gives us unlimited capacity to keep postponing our poker sessions in favour of something else.
Goals and Plans
It's very important to pick well-defined, easy to achieve goals and follow them up with a precise plan. A good, well-thought-out plan made well in advance is much harder to question in the moment of weakness than the bad, inadequately worded one and you can diminish the likelihood that you'll procrastinate essentially by enhancing the way you're defining objectives and arranging how to accomplish them.
Take the First Step
The first step to avoiding procrastination is to simply sit down and begin your task. This is easier said than done; particularly when your work process is extremely detailed (you're playing numerous tables, utilizing a group of various poker programs and so on) or you have to accomplish something that you loath (dealing with your poker math for instance). Complicated or unenjoyable tasks might seem overwhelming, but fortunately, you can adjust them and make them substantially simpler to approach.
Eliminate Distractions
Eliminating distractions is the most important step you can take to win the war against procrastination. Here are some steps you can take to make your work space as distraction-free as possible:
Consider buying a separate PC for poker: Keeping your poker PC clean of non-poker related applications will make it more difficult to procrastinate and make your sessions more productive and efficient.
Use browser extensions to block distracting websites: Try something like StayFocusd or Website

Blocker

which will block all the unwanted websites that you tend to spend

time

on.

Turn

off/silence your phone
Keep your desk (and desktop) clean: A neat work space enables you to center around the job needing to be done and diminishes the likelihood of stopping midway. Ensure that your work area is spotless and evacuate the unnecessary items from it. Close every non-poker application before you begin your

session

.
Use headphones
Have Some Fun!
Poker is all about balance. Managing procrastination isn't tied in with taking out the enjoyment in our lives but instead about isolating our work time from play time. Keep reading GutshotMagazine.com for similar 'Poker Gyaan' articles.
---
---
Comments