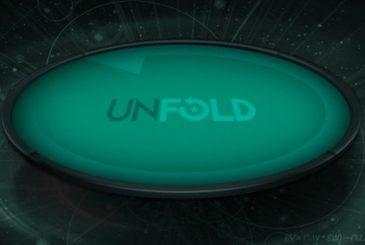 Poker
---
PokerStars introduces 'Unfold'
They say that innovation is one of the key ingredients to being successful in a world that's ever-changing. Trends, fashions, likes and dislikes keep changing over the years and businesses need to keep up with these changes to stay in the competition. However, the top businesses themselves enforce these changes in trends, and that's why they are industry leaders.
In poker, this leader is PokerStars. They constantly bring in new innovations and new cash game formats for their players, along with other changes. Since the start of this year itself, they have launched new cash game formats such as Split Hold'em, Showtime and Fusion, with another new variant now in the pipeline.
The new image assets across several PokerStars game clients indicate a new cash game variant which will be known as 'Unfold'. The new cash game variant along with a reconstructed version of what the table looks like was reported by Poker Industry PRO. We're not sure when the new variant will make its debut, but it's continuing PokerStars trend of introducing new cash game concepts for a limited period of time.
Split Hold'em and Showtime have already been taken off. Fusion on the other hand is yet to make its debut, after initially being reported in May. We're guessing that it'll be quite a few weeks before 'Unfold' hits the website too.
Judging by the name, one may suspect that 'Unfold' will be a version of the traditional Hold'em game that probably allows a player to get back into the game after folding. The game may lead to bigger bluffs, bigger pots and bigger rakes generated, with players probably having to pay to re-enter hands.
Keep reading GutshotMagazine.com for timely updates on new PokerStars innovations.

---
---
Comments