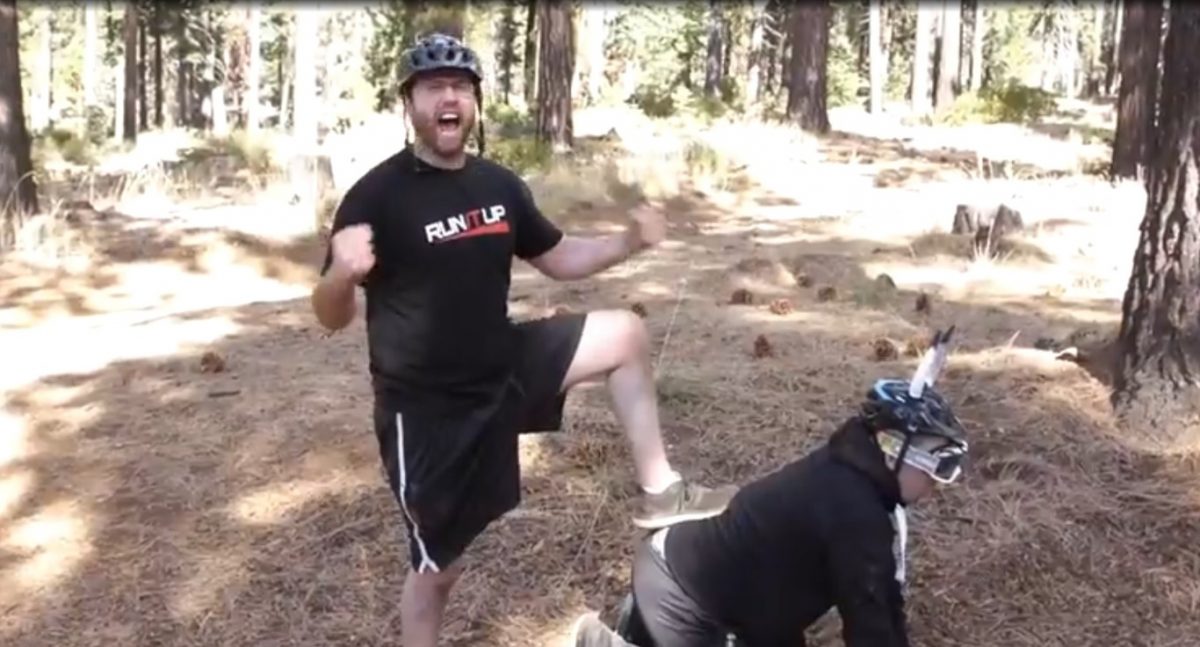 Poker
---
PokerStars Challenge lands player in hospital
Well the things that some people will do to earn a free PSPC pass?! In Arlie Shaban's case, that meant a trip to the hospital as he got injured while competing in the 12 Labours of Arlie challenge via PokerStars. 
As you are probably aware, the past several months have seen online poker giant PokerStars plugging their PokerStars Players No Limit Hold'em Championship or PSPC as its called, in a big way. The PSPC is a substitute to the PokerStars Caribbean Adventure (PCA) series which used to take place in the Bahamas. It has been rebrandad to the PSPC which will head to the Bahamas in January 2019.
PokerStars is adding an incredible $8 million to the prize pool, plus an extra $1 million to the first place prize! PokerStars has committed to giving away more than 300 Platinum Passes worth $30,000 each. These passes provide entry into the tournament and include an all expenses trip to the Bahamas too. Everyone from full time grinders to recreational players are competing for these passes through different routes.
In many PokerStars branded live events, these PSPC passes are being given away to the top winners of say the Main Event tournament of these series. In other cases PokerStars has given a free hand to its ambassadors and team pros who are running different kinds of mental and physical contests and the winners of these will find themselves with a 30k PSPC ticket.
Speaking of physical contests, we have Arlie Shaban who was challenged by the "Poker Gods" to complete 12 tasks or Labours in order to win his $30k PSPC ticket. Modeled around 12 Labours of Hercules from Greek mythology, the 12 Labours of Arlie will have him playing poker as well doing some physically challenging tasks to earn that ticket. Shaban is a Twitch streamer who has gained more popularity after his appearance on the Canadian Big Brother television show. This entire exercise is part of PokerStars' efforts to popularise poker among the Twitch community and create that crossover as many Twitch streamers who are gamers are already playing online poker or are inclined to do so. It is the next step in creating poker entertainment too for people who have been following the action of Shaban's tasks over these past few weeks.
Shaban's visit to the hospital was courtesy Challenge #7: Capture the Cretan Bull. In this case the bull was Chris Moneymaker of the Moneymaker Effect fame and the physical component of this challenge was to race downhill some challenging trails to capture Moneymaker. There were a few bumps and spills along the way till a handlebar smacking Shaban's eye socket necessitated a visit to the hospital. Having got the all-ok from the doctors, Shaban's pride is probably hurt more than his eye socket. 
Check out the video below (the injury happens around the 2:10 mark):-
Check out our online poker rooms section, where you can read reviews on the biggest and best poker rooms in the country, while also taking advantage of their bonuses and promotions. Check out these top poker rooms HERE.
---
---
Comments