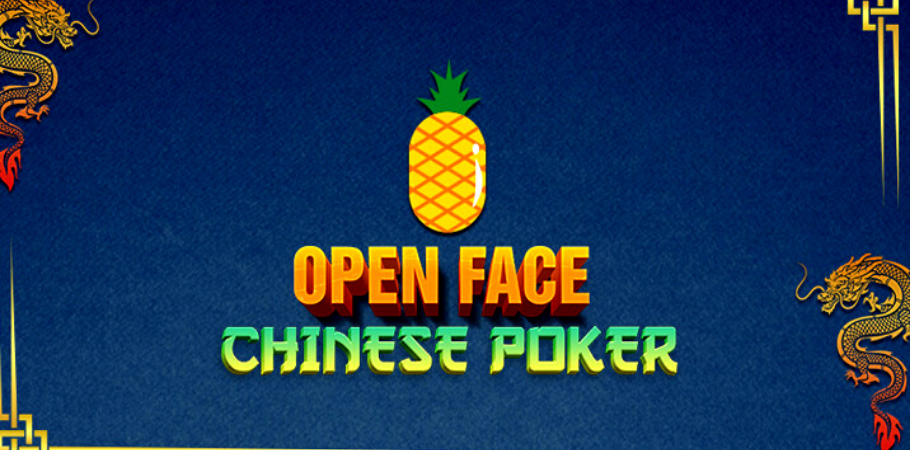 Poker
Poker Variation – Open Face Chinese Poker

by Manthra Koliyer
Posted on 15 Mar, 2021
Open-face Chinese poker, (OFCP) is a variant of Chinese poker. This game is also known as Deuce Pineapple originated in the year 2000 in Finland.
GAMEPLAY
This game can be played among 2-4 players and each of them is expected to use 13 cards to make hands. The game starts with players being dealt five cards each and subsequently, they are dealt three cards face down. Among the three cards, two are placed in the bottom, middle, or top rows. The unused cards get discarded face down and these discarded cards are never shuffled into the deck.
ALSO READ: Pai Gow Poker: Origin, Objective, Hand Rankings, and more
OBJECTIVE
The front hand in OFCP consists of three cards, the middle hand has five cards, and the backhand has five cards. The gameplay begins in clockwise order and the player to the left of the dealer begins. The strength of the cards is determined just like standard Chinese poker using poker hand rankings. The backhand is supposed to be stronger than the middle hand and the middle hand is supposed to be equal or stronger than the front hand. In Deuce Pineapple, cards are dealt in a different manner. Firstly, five cards are dealt, and post that, one card is dealt until a player has 13 cards in hand. The goal in OFCP is to achieve more units s compared to their opponents. 
This game was introduced in Russia by poker pro Alex Kravchenko and in 2012 it was introduced in the United States. In 2014, the first-ever OFC world championship took place. Though this is a variant of Chinese poker, there are other games just like this OFCP too. Pineapple Open Face Chinese Poker and Double Deck Open Face Chinese poker are two major variants played.
For more poker articles, keep reading GutshotMagazine.com. Follow us on Facebook, Instagram, and Telegram. 

---
---
---
More News
---
Comments