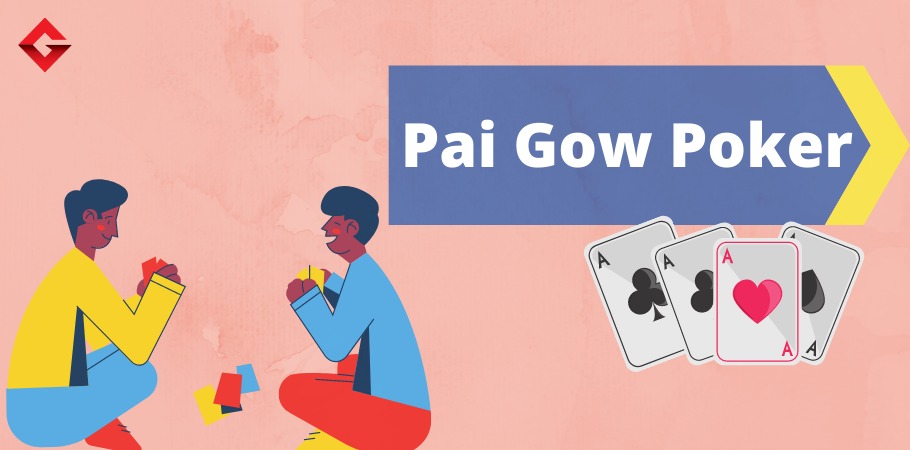 Poker
---
Pai Gow Poker: Origin, Objective, Hand Rankings and more
Pai Gow Poker is a popular form of poker game which is also known as double-hand poker. This game was created in 1985 by Sam Torosian, a Bell Card Club owner in the United States. The game is played with a 52 card deck and a joker. The joker card can be used as a wild card to form a straight or flush. Otherwise, it is considered an Ace.
Objective of the game
The objective of the game is to defeat the banker or casino, hence all players bet against the casino.
ALSO READ: Poker variants you should know about
How to play Pai Gow Poker?
A cup consisting of three dices is shaken at least three times by the casino before finalizing who would receive the first card. Though this practice was followed in the past, now a Random Number Generator (RNG) technique is used.
Each player has to make the bet and after that, players are dealt seven cards. Using these cards, players must make two poker hands. A five-card poker hand and a two-card poker hand. In the two-card hand, the joker card always acts like an Ace.
The five-card hand must be higher than the two-card hand. The game with the five-card hand is called the 'behind,' 'bottom,' 'high' etc. while the two-card hand is called 'in front,' 'small,' 'minor,' 'low' etc. If two players end up having the same hand, then it is considered to be a tie and the casino wins in that round.
After all the wagering, the hand of the player is compared with that of the casino. If both the hands that the player has are better than the ones with the casino, then the player wins. If one hand is better and the other is not, then it is considered a draw. If the casino has a better hand than the player, then the former wins.
Hand Rankings
In Pai Gow Poker, there are only two-card hands, namely, one pair and a high card. For the rankings of the five-card hands, the standard poker hand rankings are used.
ALSO READ: Beginners guide to Whiskey Poker
To know more about poker variants, keep reading GutshotMagazine.com. Follow us on Facebook, Instagram, and Telegram.

---
---
More News
---
Comments