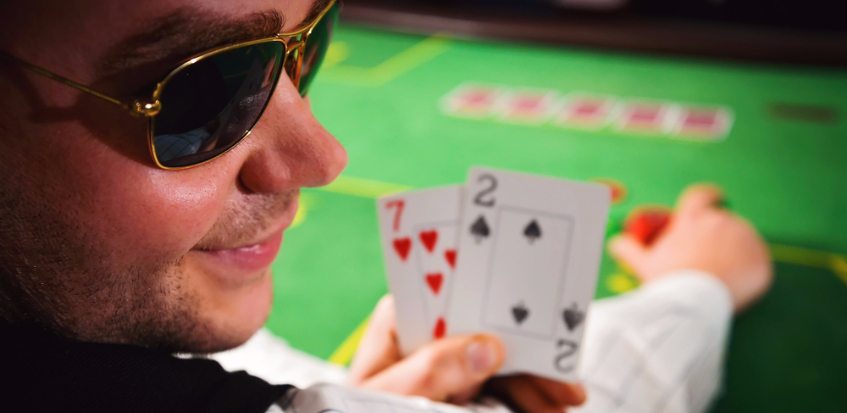 Poker
---
Poker Things: Unbelievable But True
One is always dreaming of winning a life-changing sum of money and often watches their idols take home millions in major tournaments but what a lot of people don't hear about are the huge losses that some professional poker players have to stomach. A risk of losing an awful sum of money comes with every great opportunity in poker. Players dedicate years of their life to learn the game of poker and are prone to putting mouth-watering amounts of money on the line.
Here is a list of 10 pro players who went through devastating losses:
1. Phil Galfond – Began playing in 2008, he went by the username "OMGClayAiken". He made more than $8 million from playing online poker. Phil's decision to play a new game saw him losing nearly $2.5 million.
2. Di Dang – He managed to lose $2.6 million in the beginning of 2009, after which he decided to take a back step from the table and put that time into his business. 
3. Ben Sulsky – He went steamrolling in 2013, after nearly $4 million in profit from 2012 alone. He was outclassed as the level of his opponents changed time and time again. Between a short span of January and March, he lost nearly $3 million.
4. Patrik Antonius – He lost almost $4 million after being the highest earner in 2009. He blamed his back injury for his losses. Interestingly, when his health improved so did his performances.
5. Brain Townsend – He was down more than $2.5 million in 2010.  Determined to change his fortunes he continued at it but lost a further of $2 million. He hasn't played poker since.
6. Phil Ivey – After earning over $21 million in live tournaments, Ivey went on to lose over $5 million of that, mostly in 8-game tables.
7. Ilari Shamies – Even the biggest poker winners struggle at the table. He lost $6 of $7 million lifetime earnings being an aggressive player and often drunk.
8. Noataima – Nobody ever knew who was behind the 'Noataima' online poker account. But after joining the circuit in 2006, he lost $7 million.
9. Victor Blom – He came out of nowhere and bagged $ almost $7 million, but after his emergence, professionals queued up to play him. Unfortunately, a number of experienced players each took $1 million from the newcomer. He lost $7.5 million in total.
10. Gus Hansen – The online game hasn't been very kind to Gus though he was one of the most successful live poker players in history. No one has said to come close to the losses of Gus Hansen. It has been reported by Card Player Reporter that he is now nearing $20 millions in losses, making him the biggest loser in poker.
Keep reading GutshotMagazine.com for more 'Poker Gyaan' articles.
Check out our online poker rooms section, where you can read reviews on the biggest and best poker rooms in the country, while also taking advantage of their bonuses and promotions. Check out these top poker rooms HERE.
---
---
Comments