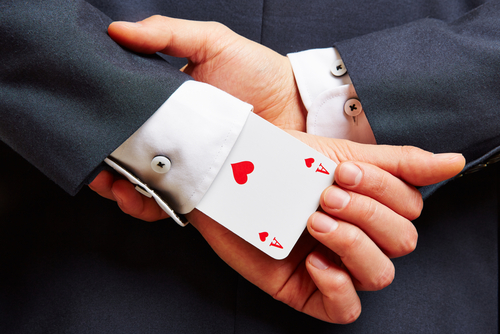 Poker
---
Poker the next best alternative for a Career
To get through life is difficult as it is, and if you add a 9-5 job to your life it would be the perfect blend the suck the soul out of your overworked body. Most of us love our jobs but we are not aware of the prosperous career that Poker offers. There is no doubt in the fact that once you start to enjoy playing Poker and make profits there is no going back. A 9-5 job got nothing better than a Poker job if you are into money, flexibility or even a trip around the world.
Bendy timings: no matter how good your 9-5 job is, it will never be as good as a profession where you can wake up whatever time you want and stay at home and do your work. But in poker, you have the freedom to work and play whenever you want to, and you can also enjoy your work. Poker doesn't hold you back for a limited time and certain time to do work, it gives you a flexible schedule where you can sit and play whenever you want to. So stack up on your munchies and get your laptop ready to make some money.
You are the boss of yourself: when you are working for a company, the amount of pressure is enough to bring you down multiple times a day, add to that, a persistent pesky boss and you have eight hours of hell, 5 days a week. In Poker you have no boss, you only have to take care of yourself while playing and you don't need any other person to invade every decision you choose to make.
You are never going to be late: Mornings are always a hustle when you work in a 9-5 job. We are all familiar with the struggles of waking up early in the morning and then trying to look presentable enough to reach work just in time in order to avoid getting the feared stink eye from our boss. Poker gives you the liberty to play from your own house in comfort, so you will never be pressurized to wake up at a certain time.
You won't be penniless by the end of the month: A 9-5 job may get you a set wage at the start of the month, however by the end of the month, your bank account starts to look empty, just like your hopes on getting extra money from somewhere.
Poker, on the other hand, is not only a way to stay out of being penniless at the end of every month but also an electrifying option as a career, for the game consists of a chance to win an outrageous amount of money. Even if you don't manage to make your rent in a few hours (which is possible) you can yet make more than what you started with if you are any good at the game.
Voyage the world: Poker tournaments happen all around the world, so travel the world and enjoy your poker games at the same time.
A career in Poker can be very favourable, contrary to the popular belief, the game gives you ample room to improve on important skills like bankroll management, strategy, decision making etc. All you need is a little training to get ahead in the game and poker can be the profession you've always dreamed of getting.
Keep reading GutshotMagazine.com for similar 'Poker Gyaan' articles.
---
---
Comments