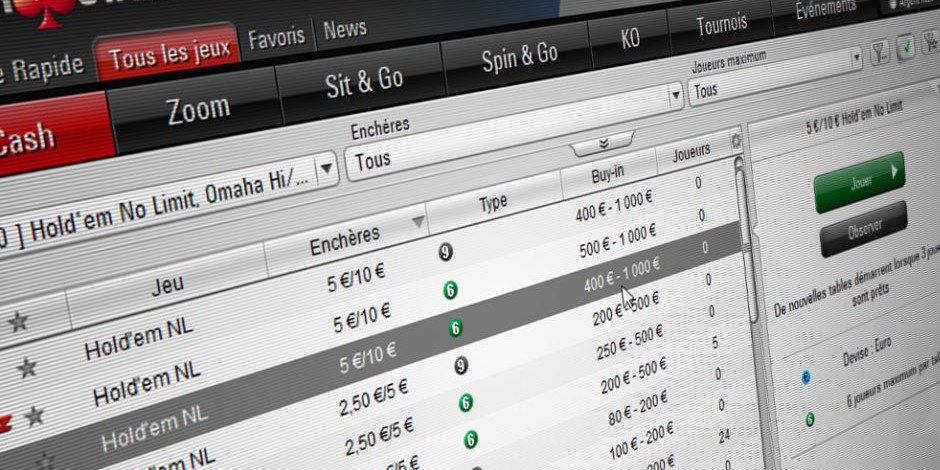 Poker
---
Poker Revenue in France hits 5-year high
According to a report published on PokerFuse.com, ARJEL, the gaming regulator in France reported a growth of over 8% in Q1 2018 for online poker gaming revenue. This five-year high stands at €68.9 million as per information.
It may be noted that last quarter is the first one on record once the shared liquidity scenario was instituted in Europe. As of now PokerStars is first and only operator able to take advantage of the new regulations. Stars combined its Spanish and French player pools in mid-January.
The growth in tournament revenue is responsible for the upward trend even as revenue from cash games dropped slightly i.e. by 2%. This deficit was easily covered by the tourney revenue of €45 million up 15% Y-o-Y. Tournaments now represent 65% of all online poker gaming revenue, up from 61% in Q1 2017.
The other elements in the Pokerfuse article make for even more interesting reading as ARJEL also published some numbers about the overall online poker industry in France. Last quarter, €1.1 billion in bets was placed in cash games, the highest in the 14 quarters that ARJEL has been reporting that statistic, and representing annual growth of 18%, the most ever recorded. In fact, this outstripped growth in tournament entry fees which still grew an impressive 14% to €594 million.
According to ARJEL, this apparent discrepancy—a big uptick in cash game bets placed, with a slight drop in revenue—was due to "a significant decrease" in the total rake taken by poker operators in Q1 2018 compared to the same quarter in 2017. This is almost certainly due to PokerStars keeping a uniform rake table between Spain and France combined player pool. This appears to have resulted in a significant drop in rake for French players.
This has also marked the very first time since the adoption of regulated online gambling in France that the online poker market experienced growth. As soon as Portugal and Italy join the European shared liquidity market, they too can expect to benefit from market growth.

---
---
Comments