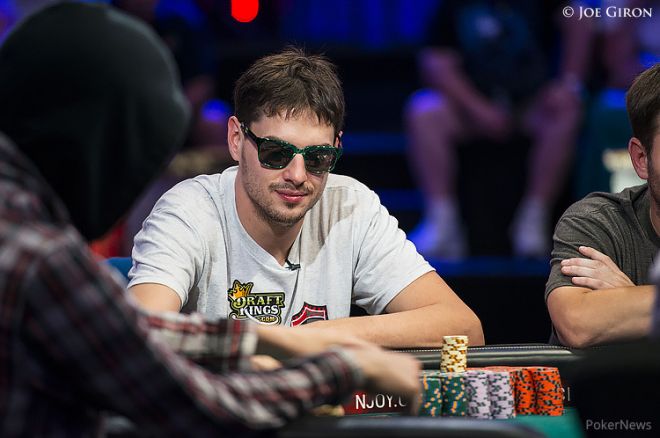 Poker
---
Poker pro with $3.5m live earnings arrested amid California protests
The protest against police brutality relating to George Floyd's case began with local protesters in Minneapolis – Saint Paul area before spreading throughout the United States and then across the world. Mass protesters carry placards that read Black Lives Matter, Justice for Floyd, Am I Next? At least 9,000 people have been detained by the police in the US amidst the protests.
Recently, a well-known poker pro Mark Newhouse was also among the dozens of protesters arrested on Monday night while participating in a peaceful assembly in San Jose.
Newhouse is well-known for making back-to-back World Series of Poker (WSOP) Final Table finishes in 2013 and 2014. In 2013, he finished 9th for a hefty $ 730,725 and now has over $3 million in live winnings. His largest cash and win came in 2006, when he earned over $1.5 million for triumphing the WPT Borgata Poker Open.
Police arrested Newhouse on the second of two consecutive nights he had spent with hundreds of protesters. They hit the mob with rubber bullets, tear gas despite a lawful assembly and peaceful protest. Regarding the arrest, Newhouse described the entire experience on his social media handle saying, "Attended a peaceful protest in downtown San Jose tonight only to be met with an absurd police presence and intimidation. I got hit with a rubber bullet, but I think it got deflected by my ID in my pocket and didn't really hurt. Was also exposed to tear gas several times."
He continued, "I will be very clear: The aggression started with the police. The worst that anyone in the crowd did was throw a plastic bottle, the response was tear gas and rubber bullets every time. Police would chase us down and corner us any time the group tried to move with a wall of bikes, and I saw one guy get arrested for absolutely nothing. Tear gas and rubber bullets also followed when this happened. I will say very clearly again. The aggression started with the police. This was a peaceful protest. By the time people started damaging property they had taken a great deal of abuse and intimidation tactics from the police."
Newhouse was lucky to be in the same group of arrestees as California state assembly candidate Alex Lee who paid their legal fees. After a few hours in custody, Newhouse was freed but promised to continue the protest with mantras for the night:
"Stay together, don't run"
"Hands up, don't shoot!"
"Say his name, George Floyd"
"Who's streets? Our streets"
"Show me what democracy looks like, this is what democracy looks like"
For more updates on poker news around the world, keep reading GutshotMagazine.com stay tuned and stay safe!

---
---
More News
---
Comments