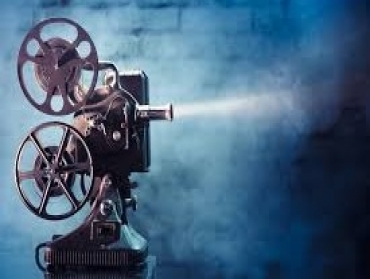 Poker
---
Poker Movies to Watch and Quench Your Thirst for the Game
Have you ever binged? No, not just TV shows but movies are worth binge watching too! Ask yourself this, what's better than a well-written good movie? A well-written good poker movie! Whether you're a beginner in poker or have been playing for a while and are looking for inspiration in Poker, then these movies will definitely get your blood going.
Casino
Directed by 'the great' Martin Scorcese, this a great story of what happens when the gambling sector is run by corporations instead of the mafia. Seen through the eyes of the characters, this action-packed tale is a great movie to watch. With A-list actors like Robert De Niro, Joe Pesci and Sharon Stone you can bet that the movie is going to be great!
Freeze Out
Fun fact – This movie was actually financed by the directors own poker winnings! This is an amazing movie to watch, not just because of the comedy but also because how it relates to our own friendly poker games. This movie is about a friendly poker game that escalates so fast where friendships are questioned. It's fun to watch with your family and friends.
Ocean's Eleven
You guessed this one coming, didn't you? No article about poker movies is complete without mentioning the great heist pulled by Frank and his gang. This movie is about a bank heist. There is a great poker sequence too and the ending is just amazing! No review can match up to the overwhelming film that this is, so please do yourself a favour of watching this if you haven't already.
The Hangover
Not exactly a poker film, but it's a great laugh. Three friends try to recall the events of last night and in the process, try to find their friend who's about to get married. With the setting in Vegas, the recollection of last night takes you through a hilarious ride. The Blackjack scene was truly amazing as well as a good jab at card counting.
Rounders
Rounders is a great movie, not just for poker fans, but for everyone! Matt Damon plays the protagonist. The Texas Hold'em shown here is really great and just the poker games in general, you might just pause the game to take down notes.
The House of Games
This movie was awarded as the best movie of the year. This one's really not like the others on the list though. A psychiatrist is trying to help her patient out of a debt he owes. The creditor runs poker games for a living. The creditor accepts with a condition, the psychiatrist must look at the other player's' body language and help him win.
Watch it. It is truly great!
California Split
This movie is an educating one. It talks about the so-called beginner's luck, excitement and apathy found in poker. Two friends, Charlie (a gambling veteran) and Bill (a newbie poker player), have fun winning some, losing some and then finally taking their split.
Casino Royale
Ah! The last but not the least of the great movies on this list. Have you ever watched Casino Royale? If no, then you definitely should! Agent 007 on her Majesty's Secret Service embarks on a mission to prevent Le Chiffre, a mob banker, from winning a high stakes poker game. This one is for those who want an adrenaline kick. The poker game is exciting and of course the actions scenes are great! This is truly a remarkable movie to start your day with; it gets you pumped up to win just about everything!
There are still many more great movies about poker, but we can safely say, these few are the icing of that cake. In the meantime, enjoy these movies over the weekend, binge if you must, but no 'Netflix and chill'. Sorry, just had to!
If you have any recommendations or any other comments or suggestions or you want us to add any other poker movie in the list then please let us know by leaving a comment. Also get latest updates on Poker right in your inbox, by subscribing to GutshotMagazine.com!
---
---
Comments