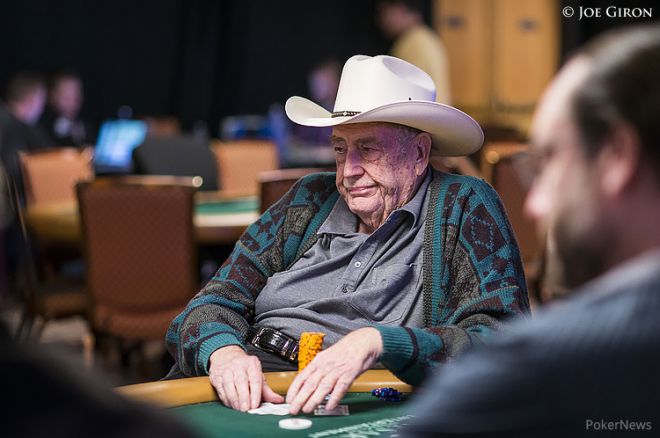 Poker
---
Poker Maestros you must know about
While the origin of Poker remains to be a debatable topic, its traces have been found back from 10th century. Poker is said to be the game of masters, meaning for achieving success in Poker, one needs to have determination and practice. Contrary to the myth that playing Poker is a bad habit, it is a proven fact that playing Poker improves mental health and helps leading a healthy and wealthy life, how otherwise the Poker masters we are about to mention in this article ahead are happy as they are and wealthy as they wish to be? We aim to spread Poker awareness and help you achieve success in Poker entailing wealth and fame like a few matured Poker players we are about to discuss about today, in this blog.
Doyle Brunson– August 1933 born Doyle Brunson, now a retired Poker player has been playing the game for 50 years. Two times winner of WSOP Main Event and a known author of several Poker books. Having won 1 million dollars in the Poker tournaments, Doyle was amongst the first few people to have been in possession of such a huge amount through Poker and he boasts of 10 bracelets and the record of winning four consecutive WSOP tournaments! The recently retired Poker champion Doyle was voted as the most influential force in the world of Poker.
However, Brunson wasn't born with a silver spoon in the mouth, he was first a part of the All-state Texas basketball team but unfortunately due to a knee injury he had to end his professional career as a basketball player. Doyle's Poker destiny had always given him a shoulder to lean on and since he used to play Poker before his knee injury, he was quick to learn that it could be his primary career and a passion to go about.
Jack Ury– Poker is ageless! Ury who recently passed away with pride, dignity and a ton of tributes from Poker players around the world had set the record of being the oldest person ever to enter the WSOP. Jack Ury who the served the World War 2 and survived it was 97 years old when he breathed his last at his home back in Terra Haute, Indiana. Ury's participation in the tournament was a memorable event as his first trip to the WSOP Main Event was in 2007, when the then 94 years old travelled along with his grandson, to Las Vegas in a wheelchair!
And with only 20% vision remaining only in one of his eyes, Ury managed to survive a 16-hour marathon day which ended at 4am. Although he was eliminated from the tournament early on Day 2, Jack proudly and happily said: "I can't walk, I can't see, can't hear, but I can still play poker! I'll be back again next year… if I'm still alive!"
Vincent Boudreau– Vincent Boudreau at the age of 89 played the Super Seniors Event at the WSOP 2018. Boudreau qualified as one of the oldest players to have entered the event. Vincent, apart from his Poker achievements served in the World War 2 and is a travel enthusiast with tons of stories to share, close to his family and Poker the Super Senior player of the event is a connoisseur of life.

Check out our online poker rooms section, where you can read reviews on the biggest and best poker rooms in the country, while also taking advantage of their bonuses and promotions. Check out these top poker rooms HERE.
---
---
Comments