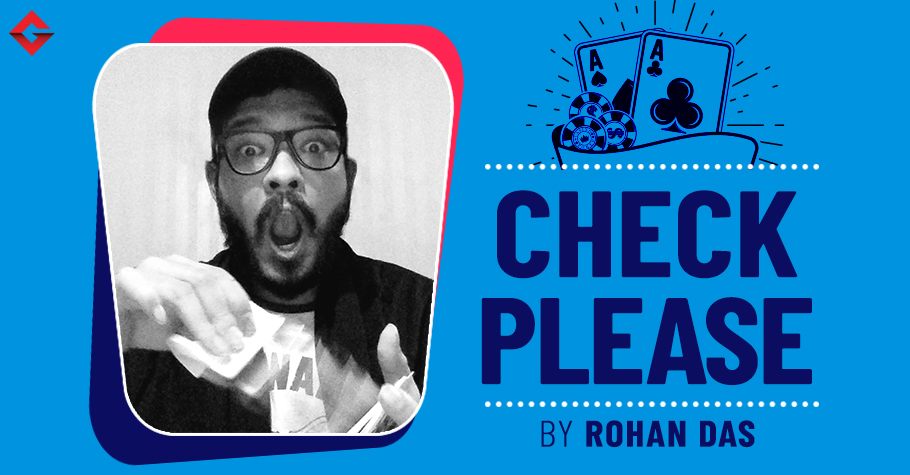 Poker
---
Poker: It's Not Just A Man's World
As is the case with most sports, the majority of poker players all over the globe happen to be men. However, the last few years have seen a steady rise in the number of women who are taking up the game. And to give credit where it's due, a lot of poker promoters are trying to increase the number of women participants in poker events.
Both internationally and domestically as well, there have been events that cater specifically to this segment of players with special Ladies Only events that only accept women participants or allow for women to enter these events at a much lesser price point than the men. This of course has helped in encouraging more women to take up the game, but even then in a sport that is dominated by men, there are quite a few women who have managed to make their mark.
Jennifer Harman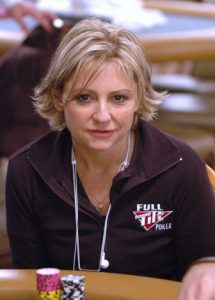 Probably one of the most recognizable names on this list, Jennifer Harman has been a trailblazer in poker. She started playing professionally at a time when it was rare to see a woman take up the game.
Her effort at the tables has definitely paid off and she can be seen playing in some of the most high stakes games available in Las Vegas and Los Angeles. Not only that, she has had a considerable amount of tournament success as well and is the proud owner of 2 WSOP gold bracelets and has over $2.5 million in live tournament earnings. She's also made appearances on various TV shows and was featured in the film Lucky You. In 2015, she was inducted into the Poker Hall of Fame which cemented her legacy as a poker pioneer.
Liv Boeree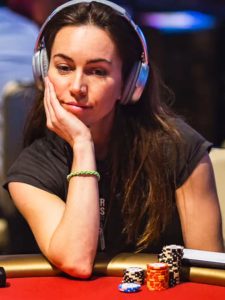 Liv Boeree's first tournament win came in one of the special Ladies Only events I mentioned earlier and has since gone on to build quite the poker resume.
She has over $3.5 million in live poker tournament winnings and boasts of a WSOP bracelet among her many other tournament wins. Among her many accolades, she has also been voted the European Female Player of the Year 3 times. But folks, she's not just a pretty face to look at during the long grind at a poker table. Boeree also holds a Physics degree from the University of Manchester and regularly posts science related content on her YouTube channel. Not only that, she's also very skilled guitar player! Is there anything this woman can't do?
Maria Ho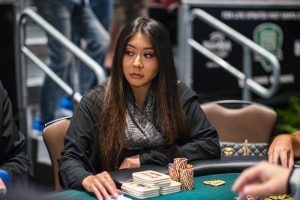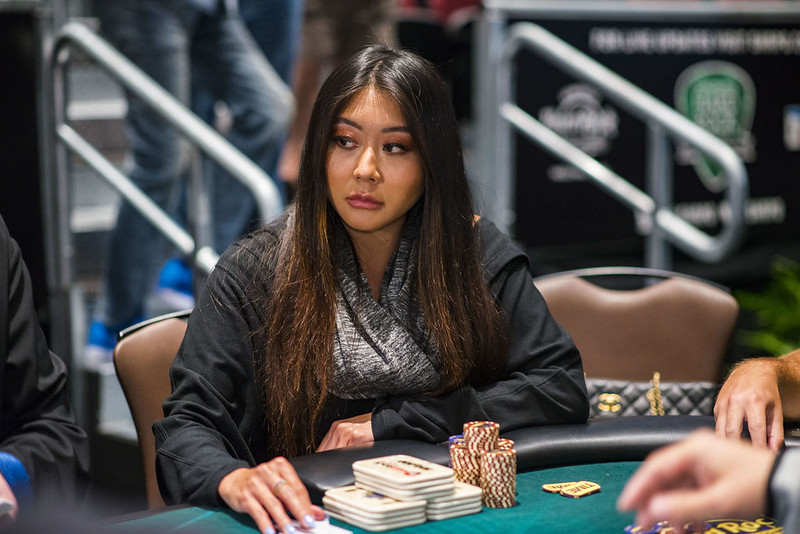 One of the most recognizable faces from the poker world, Maria Ho is not only a skilled poker player, but has also served as commentator and host on some of the most prominent poker events out there.
Originally from Los Angeles, she started playing in low stakes games in college and moved up after she finished her education. Her degree in Communications was pretty handy when she moved to an on camera broadcasting role in 2013.
She's a very skilled player in her own right and boasts of over $4 million in winnings, including wins and final table appearances at both the WSOP and the WPT.
Kitty Kuo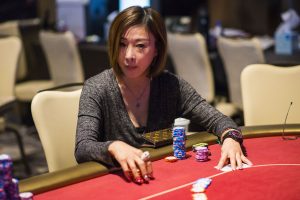 Taiwanese born Hui Chen Kuo, aka Kitty Kuo's love for poker is almost unrivalled. The Electrical Engineer would make trips to Las Vegas every weekend while attending university to blackjack and it was during this time she discovered poker. That's where her love affair with the game began.
The self-professed bookworm and Natural8 Team Pro has had deep runs in tournaments all over the world. Her first cash dates back to 2007's APPT Macau. With over $2.3 million in live tournament earnings she currently sits 4th on Taiwan's All Time Money List. Gutshot Magazine had the chance to interview her for the July 2020 issue which you can read here.
Nikita Luther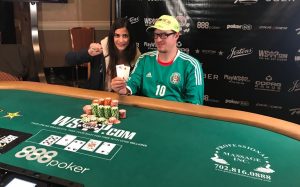 Armed with a degree from Delhi University, Nikita Luther is a self-professed math nerd who took to poker after realizing that the numbers play a big role in poker. She's built up quite a resume in a very short amount of time with wins at tournaments in Goa, Las Vegas and Macau among others.
Her career has also been defined by a lot of firsts. She won the first, and only (so far) Ladies Event held at the IPC. The Spartan Poker Pro also happens to be India's first female WSOP gold bracelet winner. She achieved this feat in 2018 when she won the Tag Team event at the 49th Annual WSOP. She's been an ambassador for the game in the country and is fully aware that she's a minority in an otherwise male dominated sport and enjoys a win a little bit more if it's come after being dismissed at the table for being woman.
Muskan Sethi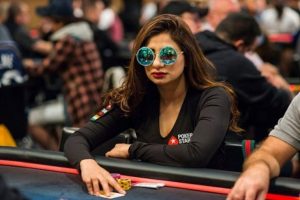 Hot on the heels of her fellow Delhi native, Muskan Sethi is another player from India who stands out from the crowd. She was one of the first female players to take up the game professionally and is a regular at both tournaments and cash games in Goa.
She first made waves when she qualified to play on the show Shark Cage which pitted her against professional poker players like Jason Mercier, Mike 'Timex' McDonald and the aforementioned Liv Boeree and has been going from strength to strength since then. The now PokerStars India Team Pro has been conferred the 'First Ladies' award by the President of India and been appointed the Responsible Gaming Ambassador of India in recognition of her efforts in promoting the game.
Smita Agarwalla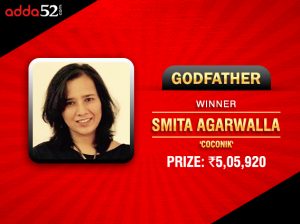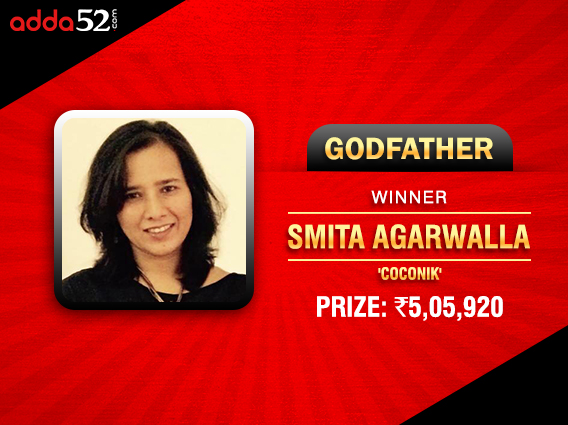 Quietly making her mark on the online felts is Smita Agarwalla. In an online scene that's largely dominated by men, Agarwalla managed to win Adda52's Godfather tournament back in 2018. More recently, she was part of the winning Deccan Aces team at the recently concluded Virtual Poker League.
This is just the tip of the iceberg folks. There are loads of other women out there who are absolutely killing it at the tables. In fact, earlier this year Amazon Prime even released a documentary titled 'Poker Queens' that showcased some of the finest women poker players from around the world. Unfortunately, it isn't available in India yet but if you do find a link to it by *cough cough* other means, please let me know. In the meantime you can check out the trailer below.
By now I'm sure you can tell that even though the ratio is still skewed in favor of the men, women are slowly but steadily stamping their authority on the game of poker all over the world and the Indian contingent is catching up with them.
---
About the author: Rohan Das is not now, nor has ever been a professional poker player, but has been associated with the Indian poker fraternity since 2011. He has a deep love for the game and is always encouraging new players to take up the sport. You can get in touch with him on Instagram @das.rohan
---
---
Comments