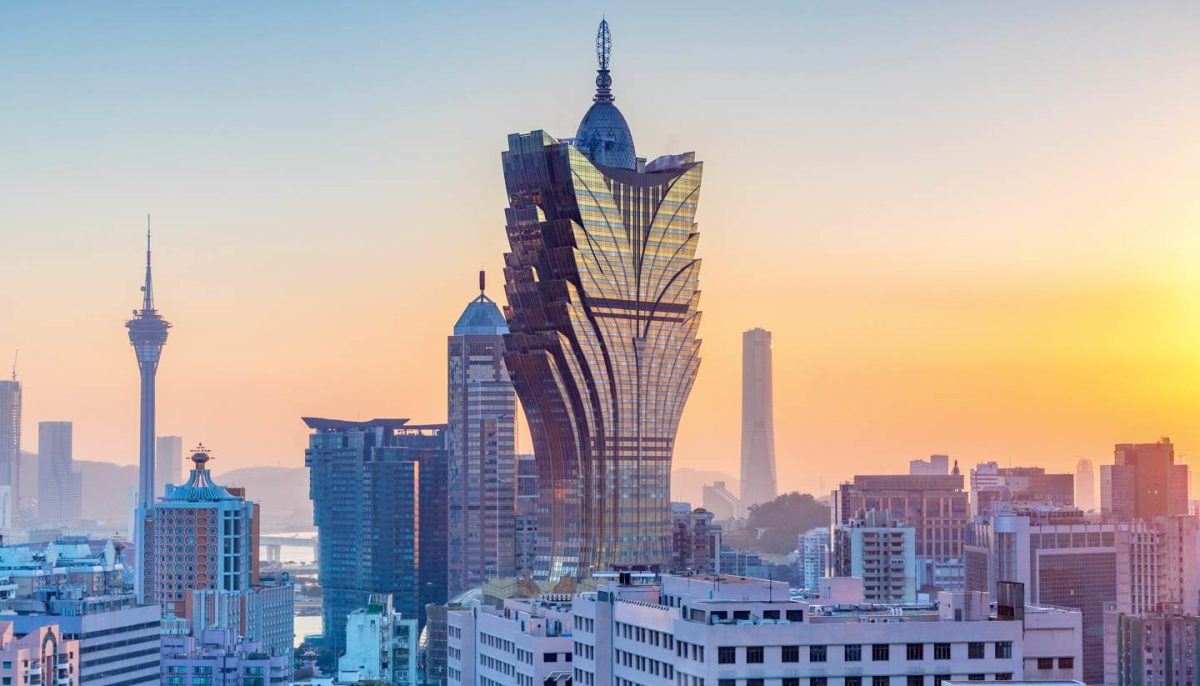 Poker
---
Poker in Macau: Stay and Play Options
The Stay and Play series focuses on destinations within India and Asia for poker players to visit for tournament and cash game action. In our first installment we took at look at the options within India while our second feature gave insight into the Filipino capital of Manila which is fast becoming a sought after destination for many players from the subcontinent.
But as they say- we've saved the biggest and best (debatable according to some) for last. In this third installment of our Stay and Play series we take a look at the Asian gaming hotspot of Macau (also spelt Macao), one of two Special Administrative Regions (SAR) of the People's Republic of China, the other being Hong Kong. Located across the Pearl River estuary from Hong Kong, until 1999 Macau was an overseas territory of Portugal. One of the world's most densely populated spots, Macau generates more revenue from gambling than anywhere else on the planet. In 2013 Macau generated gaming revenues of a little over $45 billion, that's roughly more than seven times the revenue generated by "The Strip" in Las Vegas. Financial analysts predict it will hit $77 billion by 2017.
The so-called "Monte Carlo of the Orient", Macau's economy relies heavily on gambling. No surprise then to know that Macau has 33 casinos, of which the biggest is The Venetian Macau. Twenty-three casinos are located on the Macau Peninsula and ten on Taipa Island. They all operate under a government franchise and under a common set of rules. While casino games are aplenty here, poker has a much more limited scope; that is not to say that Macau has limited offerings. Indeed this is the biggest market in the Asian region for a poker player with series like the Macau Poker Cup and its Red Dragon Main Event as well the Asia Championship of Poker, introduced in 2012 featuring a HK $100,000 Main Event and a guaranteed prizepool of HK $15 million. For the purpose of this article we will look at the major places one can catch a game of poker as well as the other attractions in this gambling town.
City of Dreams and PokerStars
One of the most ubiquitous names in poker runs the City of Dreams poker room. Alongside its daily tournaments and some big regional competitions, the City of Dreams poker room offers a wider range of limits than most competitors, including some more modest bets. There are stakes here as low as HK$2 and the set up is generally better suited to beginners.
Game spread [rake @ 5%]:
10/20 NLH (buyin: HK$500-2,000) — max rake = HK$100
10/20 PLO (buyin: HK$1,000-3,000) — max rake = HK$100
20/40 NLH (buyin: HK$1,000-4,000) — max rake = HK$200
20/40 PLO (buyin: HK$2,000-8,000) — max rake = HK$200
25/50 NLH (buyin: HK$2,000-6,000) — max rake = HK$200
50/100 NLH (buyin: HK$5,000-20,000) — max rake = HK$200
100/200 NLH (buyin: HK$10,000-100,000) — max rake = HK$200
Open twenty four hours a day there are both daily and weekly tournaments on offer. Their website is pretty informative about the daily tournaments as well any special series that take place like the Macau Poker Cup which usually happens 3 times a year and the ACOP which is an annual affair.
Location: City of Dreams
Website: www.pokerstarsmacau.com
Contact: +853 8868 6698
Starworld Casino
Not only the biggest poker game in Macau but reportedly the biggest poker game in the world used to take place at the Poker King Club in Starworld. The biggest pot on record in Macau was reportedly worth over HKD 30 million (almost $4 million US), and was scooped by none other than Tom Dwan himself in 2012. The Starworld Casino hosts the Poker King Club where the buy in has been known to top one million dollars and blinds can be $10k plus – that's US dollars! This would attract some of the poker world's heavy hitters and their briefcases of cash.
As of 15 September 2014, the Poker King Club has shifted from here and has now partnered with the Venetian Casino. While this affiliation has ended, and with it the nose-bleed stakes, Starworld is still offering poker albeit on a much smaller scale.
Location: StarWorld Hotel, Avendia de Amizade, Macau
Wynn Macau poker room
Probably the most serious of the city's poker rooms; the Starworld's Poker King Club may have the single biggest game in town, but nearly all the tables at the Wynn are high stakes. This is a poker room aimed at those with platinum credit cards.
You'll find both Texas Hold Em and Omaha at the Wynn, with the smallest buy in at HK$500. The Wynn has been involved in poker for a long time and it shows. The room is well laid out and comfortable and the staff are thoroughly drilled and approachable. Unfortunately it's so good you should expect some of the worst waiting times in the city to get a seat.
Game spread (all figures in HK$):
NLH
25/50 2k-10k
50/100 5k-25k
100/200 20k-no cap
300/600 50k-no cap
500/1000 100k-no cap
PLO
50/100 8k-25k
100/200 20k-no cap
Rake is 5% capped at 200 HKD for all games listed above.
Location: Wynn Macau, Rua Cidade de Sintra, Macau
The Venetian Macau and the Poker King Club
In its early days, just like the bombastic casino itself the Venetian Macau's poker room was set up Vegas style and players could expect to be plied with free drinks and promotions. However because of local regulations and lack of profitability, the Venetian closed down its poker room in the latter half of 2012.
However with its latest tie-up with the Poker King Club (PKC) in September 2014, the Venetian has restarted it poker offerings. It is currently located in a temporary space before they move to a more permanent location within the Venetian. The primary game of choice is Texas hold em only and while the Venetian is expected to attract a good mix of amateur regulars and more casual players, it must be noted that the casino charges a larger commission than its competitors.
Game spread (all figures in HK$):
25/50 max rake 250 buy in 2k-10k
50/100 max rake 500 buy in 5k-30k
100/200 max rake 500 buy in 15k-no max
300/600 max rake 500 buy in 30k- no max
500/1000 max rake 500 buy in 50k-no max
While the rake cap of HK$ 500 will be a deterrent to the small stakes player, this will likely not concern the PKC management as they have been used to hosting some of the highest stake games on the planet and HK$ 500 is a mere drop in the ocean.
What do I need to know about poker rooms in Macau?
Make a reservation if you can as the tables are wildly oversubscribed especially on weekends and holidays. While anybody can turn up and play, you won't play straight away. Waiting times are often several hours, although you can head off and explore the casino while you wait for the poker room to call you in when your name comes up.
Dress is relatively relaxed, although in many places you won't be admitted in shorts and sandals. Non-smokers beware as smoking is allowed in Macau casinos and most everyone will be puffing away.
STAY
The Venetian Macau
First things first – Macau is not a cheap city to stay in. The average room in a 4 star hotel starts from US$150. Remember Macau is split into three areas – Macau, Taipa and Coloane and most players tend to stay in Taipa as this is where all the casinos with poker rooms are located. You may also choose to stay in the other two areas which are a 15-20 minute cab ride away. There are also buses which follow a fixed schedule that will drop you in and around the City of Dreams. A site like TripAdvisor is your friend for all things budget and travel. While it can be an expensive affair staying in Macau, Tripadvisor will show you the best choices for staying in the city on a shoestring. You can also check out sites like Airbnb and booking sites like Agoda.com for options within US$ 100 per night.
However if money is no object, then you can really take your pick when it comes to expensive and luxurious hotel suites in Macau. As mentioned before the Venetian Macao is the biggest property currently (although this might change in the coming months) and has won awards for its high-end elegant rooms. The most baller option the Venetian has to offer is the enormous Cielo Suites, which offer a pleasing 3,830 square feet of leg room, a butler pantry, and all the bells and whistles such as a Jacuzzi, spa room, media room, and two large en-suite bedrooms. And what do you pay for something like this? Rates range from US$1500 to US$5800. You read it right- that's US dollars! But there are options in between too which we have put down for you.
Luxury – Venetian, Sofitel, Conrad
Intermediate – Holiday Inn, Rio Hotel, Emperor Hotel
Economy – Fu Hua Guang Dong Hotel, Grand Harbour Hotel, Man Va Hotel
THINGS TO DO IN MACAU
Senado Square
A show which reputedly cost HKD 2 billion (US$ 260 million) to put together, The House of Dancing Water is a pretty mandatory show for any baller who can tear themselves away from the casino for long enough. Dragone founder and the artistic director, Franco Dragone claims to be creating a new kind of "visual theatre" which is not opera, nor circus, nor musical, but contains elements of all the above. If that's caught your interest enough to head on down, even a VIP seat will only set you back HKD 1480 ($190 US).
The Macau Golf and Country Club is widely considered to be the premiere golfing option of the city, just half an hour's drive out from the centre. One can preview the tournament course here and head down to the beach after a round or two.
There's still plenty outside the gambling that you can do in Macau! The historic city centre is a UNESCO world heritage site. It may not cost anything, but a walk through the centre of Macau hosts many cultural delights, combining Chinese and Portuguese elements in a unique hybrid of architectural designs. The city is relatively small, so very friendly on the pedestrian tourist. Wander up the hill from the centre towards Macau's most famous monument, the Ruins of St Paul. Having caught fire three times over its five centuries of standing, only the impressive front façade and some staircases remain, but it remains indispensable viewing for any visitor.
Finally, if you want an adrenaline rush a little more physical than having your AKo hold vs. a four flush / up and down combo draw on the flop, head up the Macau Tower for one of the biggest bungee jumps in the world.
Getting to Macau
Indian passport holders have on-arrival visa facility. For Macau it is 30 days validity.
For many years, the usual way to get to Macau was to fly into Hong Kong and take a ferry across to Macau. Today though there is more than one way to get into Macau and we've briefly listed these options for you:-
By Air
There are daily flights to Hong Kong from almost every major Indian metro. Flight tickets start from ~INR 35,000 (New Delhi) onwards. You can fly into Hong Kong and then catch a ferry (see By Ferry) to Macau. Or you can also choose to fly directly into Macau International Airport by way of a stopover in Bangkok, Kuala Lumpur or Singapore.
Note: Unless you wish to visit Hong Kong, do NOT go through Hong Kong immigration upon debarking. Instead ask airport assistance to guide you to ferry terminal within the airport where you can collect your baggage and then take the ferry directly.
By Ferry
The ferry is still the primary way that most travelers use to reach Macau. Once you fly into Hong Kong, you can catch a ferry at the Macau Ferry Terminal where there is a high frequency of ferries that depart every 15-30 minutes by day and hourly at night. The cheapest one-way ticket from Hong Kong is HK$ 142 (~ INR 1,136) and the trip takes one hour. You can buy tickets online in advance to ensure you secure the sailing you want at busy times. Weekend fares are more expensive. A faster option at 40 minutes is the Turbojet but it is more expensive.
Ferries operated from Hong Kong International Airport to Macau. These are less frequent but they allow you to bypass Hong Kong immigration and customs by transferring directly to the ferry in the airport's transfers hall. If a ticket is purchased online in advance, your airline may be able to check your luggage all the way to Macau for you.
---
---
Comments