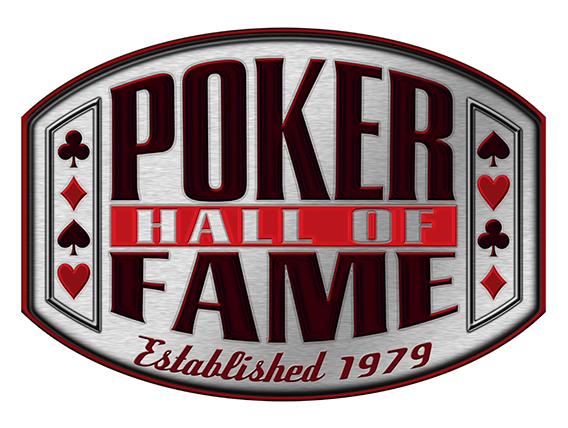 Poker
---
Poker Hall of Fame Nominations open
The public nomination process for the 2018 Poker Hall of Fame is now open. Those of you who have participated in the process in prior years will be familiar with this year's setup, as nothing has changed. The journey to naming the newest Hall of Famers starts online at the Poker Hall of Fame website. There, fans can nominate anyone they would like, player, non-player, or imaginary friend and provide a brief explanation as to why that person should be in the Poker Hall of Fame. Only one nomination is permitted per e-mail address, so if you want to nominate more than one person, you will need to find some more e-mail addresses to use.
Fans are to keep in mind the qualification criteria for the Poker Hall of Fame:
• A player must have played poker against acknowledged top competition
• Played for high stakes
• Be a minimum of 40 years old at time of nomination
• Played consistently well, gaining the respect of peers
• Stood the test of time
• Or, for non-players, contributed to the overall growth and success of the game of poker, with indelible positive and lasting results.
Clearly, all of those are subjective except for the age restriction, but most people should understand what the Hall of Fame is getting at with all of it. Don't nominate your buddy who dominates your weekly home game.
In 2016, Daniel Negreanu – who himself was elected in 2014 – suggested changes to the criteria. Most of it had to do with clarifying some of the vagaries, though one interesting thought had to do with the last point, for the non-players. He would prefer that non-players, or "builders" as they are often called, be considered once every four years and only compete against each other for votes. That way, they won't take votes away from players who deserve it and they will only be compared against each other.
When the public nomination period closes, the list of the top ten vote getters will be submitted to the Poker Hall of Fame Governing Council for review. It is generally known that the Council will substitute a couple names if the members feel there are deserving people who the general public might have overlooked, but the choices aren't typically going to be controversial and the top ten will stay mostly intact.
Once the list of finalists is set, the living Poker Hall of Famers and a "blue ribbon" media panel will cast their votes. Everyone will have ten votes to distribute however they would like – they can all go to one player, or they can be split amongst several. The one or two top vote getters will comprise the Poker Hall of Fame Class of 2018. Expect two people to make the cut; the last time just one person made it was 2009, when it was Mike Sexton.
The 2018 Poker Hall of Fame induction ceremony will be held in conjunction with the World Series of Poker final table. It used to be in November, but was moved up last year, as the November Nine concept was jettisoned. Last year's inductees were Phil Ivey (he had just turned 40) and the late David "Devilfish" Ulliott. The other eight finalists were David Chiu, Mori Eskandani, Ted Forrest, Thor Hansen, Mike Matusow, Max Pescatori, Matt Savage, and Huckleberry Seed.
---
---
Comments