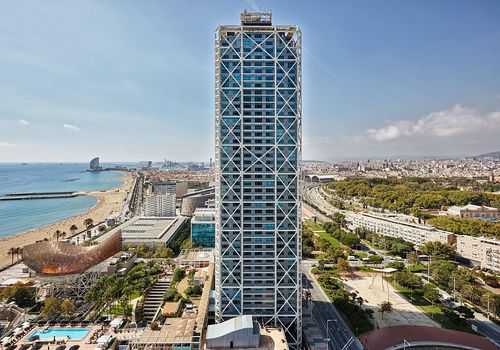 Poker
---
Player Money stolen at Barcelona hotel… Again
In a recent 2+2 forum thread, there is another story of a poker player claiming to have money stolen from his room at the Barcelona Hotel Arts. The incident allegedly took place during the partypoker MILLIONS event in Barcelona. The player in question claimed that $2,000 was stolen from his laptop bag which was left in his room. The hotel in question, Barcelona Hotel Arts, denied their staff had anything to do with the theft. The player Tapio Vihakas who goes by 'PikkuHUMPPA' on the 2+2 thread, wrote the below post as a warning to other players considering a stay at this hotel.
"I was at Barcelona playing Partypoker Millions. I won the package from Partypoker so I was staying in Hotel Arts. Last evening we went to eat with my wife. I was keeping my money in my laptop bag (hidden there). At this time there was 4700 EUR. The housekeeping cleaned our room when we where at town.Next morning we had an early flight to home and I was going to transfer money from my laptop bag to my wallet. Then I noticed that 2000 EUR  was missing. Called to reception and night manager and security manager came to see us. Security guy was smirking and night manager told that they trust their employees 100%. Of course even before calling them I knew that I will never see my money. But the way they handled this case was kind of ****.
I got one email from them after this and the sender was this same night manager and he said the same things that they trust their employees and that's it. Then I made a rating to TripAdvisor where I told that the staff stole from me. They gave me a new email address to contact. I emailed again and then their lawyer send me an answer and threatened me with a suit if I continue to trash talk about their client Hotel Arts. I have no reason to lie about this kind of ****. I have been poker pro for 10 years and if I need 2k this is not the way I would try to get that. And I guess almost every poker player knows the laptop hack case couple years ago in this same hotel. When they tried to hack high rollers laptops.
Same **** continues here I guess. I hope Partypoker or any pokersite does not cooperate with this hotel anymore. I contacted Partypoker too but got just couple answers week ago that they try to ask what happened. Has been silence after that. So just for players watch out if you stay at Hotel Arts for some reason. I will not enter there anymore. – Tapio "PikkuHUMPPA" Vihakas".

The reason why this thread has caught heat is because this is the same hotel where news of a similar player scandal broke during the then ongoing European Poker Tour edition in Barcelona. At the time, the player had reported that his laptop was missing when he entered his hotel room and when he went down to complain and later returned to him room, the laptop was once again there. It was posited that trojan software was placed on this and supposedly other laptops of players staying in the same hotel. Putting malicious software could allow a hacker access to sensitive information or to be able to view any poker games being played thereby giving the hacker a huge advantage.
It is possible that these two stories are coincidence but given that both instances happened in the same hotel, albeit with a 5 year gap in between, it can't be a comforting feeling for players who are playing for sometimes hundred and thousands of dollars everyday.
---
---
Comments