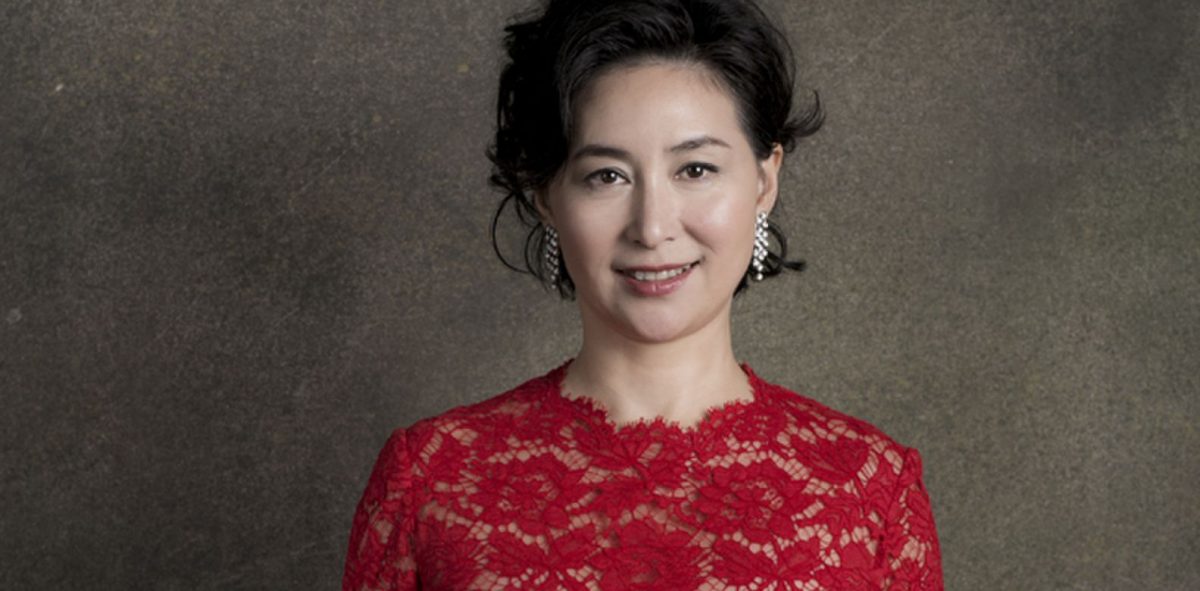 Poker
---
Pansy Ho tightens grip on SJM; allies with Henry Fok Foundation
On Thursday, shares of one of Macau's largest casino operators, SJM Holdings, jumped big time. The uptick was a result of an announcement made by billionaire businesswoman Pansy Ho (pictured below) and the Henry Fok Foundation.
The above-mentioned parties have both entered in an alliance with each other, giving them majority control in the company that has been involved in a long family tussle over control and power. The announcement was made on Wednesday by Hong-Kong shipping and property firm Shun Tak Holdings. SJM Holdings is one of Macau's largest casino operators with 19 casinos currently operating under it.
Stanely Ho, founder of SJM Holdings and Pansy Ho's father has enjoyed a long-running monopoly in Macau's casino business for years and years. In recent years, Stanley was subject to family drama involving his polygamous relationships with several wives and their children.
The controlling shareholder of SJM Holdings is Sociedade de Turismo e Diversões de Macau SA, also known as STDM. With this development, Pansy Ho and Henry Fok Foundation will together control approximately 53.012% of STDM's issued shares. The Foundation itself owns 26.576% stake in STDM; Shun Tak owns 15.781 percent and other Pansy Ho and other persons under her command own the remaining shares.
With this news, Pansy Ho will tighten her grip over her father's business in coming time. It is unclear if a management reshuffle is going to take place. Shun Tak's announced agreement mentions a deal wherein a common proposal for the election of the board of the SJM Holdings subsidiary, which is the ultimate owner of the group's Macau license. Pansy Ho is also a co-chairperson and a significant shareholder of another one of Macau's leading casino operators – MGM China Holdings Ltd.
The agreement also mentions that "the parties have agreed to use their best efforts to exercise their respective powers and rights as shareholders, directors, corporate directors." It further states the submission of a "a common proposal for the election of STDM board members when it is time to vote on their election (the next such occasion being on or before March 31, 2019) and to jointly agree the appointment of the chairman as well as the managing director of STDM."
Shares in SJM rose as much as 10.6 percent to HKD 7.96 today morning. Vitaly Umansky, an analyst from Sanford C. Bernstein said, "The hope that the Pansy Ho – Fok alliance can change the direction of SJM is just that at this stage – 'hope'. There remain strong embedded influences in the SJM organization that leave us skeptical that real solid changes can manifest in the near to medium term."
SJM's founder Stanley Ho, 97, retired from the company last year. Daisy Ho, Pansy's blood sister, took over as Chairman and Executive Director following her father's retirement. Timothy Fok, the son of Hong-Kong tycoon Henry Fok serves as one of the co-chairs and executive directors in SJM. Stanley's fourth wife Angela Leong is also one of the co-chairs and exec. Directors.
Keep reading GutshotMagazine.com for similar casino industry developments from and for general poker news from around the world.
Check out our online poker rooms section, where you can read reviews on the biggest and best poker rooms in the country, while also taking advantage of their bonuses and promotions. Check out these top poker rooms HERE.
---
---
Comments