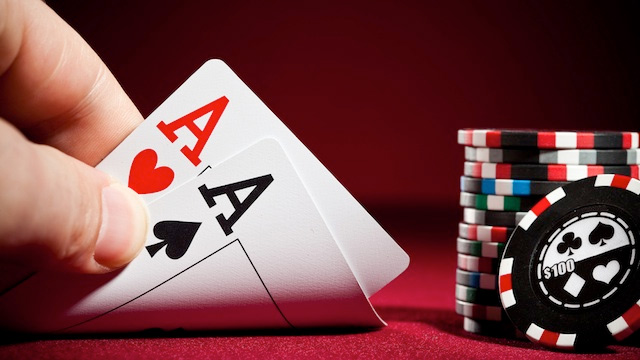 Poker
---
Online Poker versus Offline Poker
While speeding up your knowledge on Poker, we wish to also make sure that you have a fair amount of understanding of its methods and applications. It's quite a common practice around the world to first practice Poker online and then move to playing live or offline; while it is surely a great way to learn and ensure elimination of losses, it is also important to keep a track of the pros and cons of each medium for gaining a better insight of the game. Despite having most common and regular practices involved in both, online and offline Poker, your area of mastery may differ zone to zone which may affect your playing skills and hence effectiveness within the game.
Differences like mind reading, Poker telling and time lapses make it a challenge for a player to recognize the best way to win through the given mediums but no worries, Gutshot brings to you a consolidated list of know-hows relating to Offline Poker versus Online Poker to make it a cakewalk for you the next time you decide to take a bet!
Online Poker- Online Poker is best said and played by the beginners among which a majority of the mass is looking to only try their hands on the game before entering the main ring. Online Poker does give a vast platform to practice and also provides convenience which is a minutely important aspect for someone who is not really looking for a Live Poker experience. Apart from convenience, a point of consideration to Poker followers is that most of the Poker games online are available for free; In addition to free games, several online Poker forums in fact pay the players an initial bonus just to participate in the game! Also, when played online, while you're on your own with no physical presence of any other of the players, there is absolutely no waiting for a table or your turn and the betting is at a faster pace since the time lapse set by the bots compel the players to keep in sync with the time.
Offline Poker- While Offline Poker can be tedious in terms of table bookings since it is played inside of a brick and mortar infrastructure and depending on the events the tables offered for booking could be unreachable, offline Poker or live Poker brings to you an unmatchable experience in terms of ambience and environment which are indirect stimulators of playing the game; from music, to the food and drinks served individually for the players to the cosy apparatus of the game and the live experience including the benefit of observing the players live leads to an overall professional experience in Poker playing which also helps you to prepare for the big game. Although offline Poker is a little lesser on the convenience part than the online Poker since it includes a proper dress code and demands a professional purpose, it does offer the opportunity to play live with some of the best Poker players in the room which will get you game ready.

Offline or Online, Poker remains to be an unmatched experience in terms of the best Card game amongst a plethora of options available.
Check out our online poker rooms section, where you can read reviews on the biggest and best poker rooms in the country, while also taking advantage of their bonuses and promotions. Check out these top poker rooms HERE.
---
---
Comments