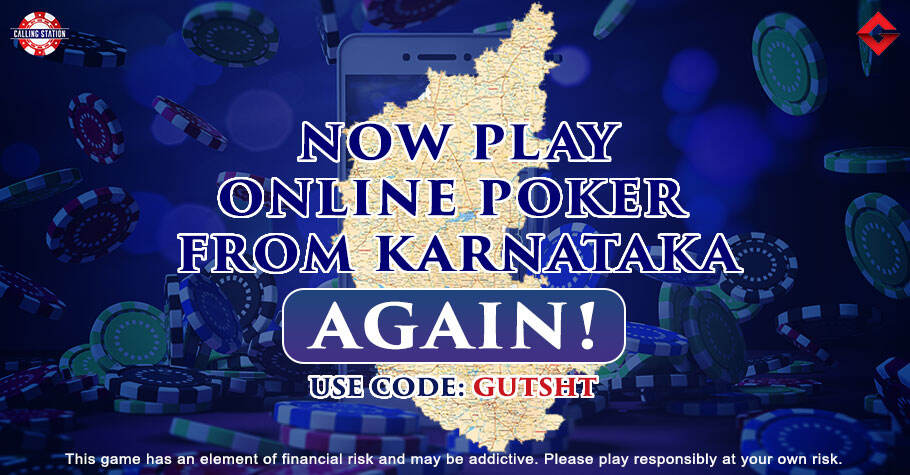 Poker
---
Now Play Online Poker From Karnataka on Calling Station
We're not sure if you're aware, but 14th Feb 2022 marked a very big day in online gaming, particularly poker in India. After losing one of the biggest states in India to an online gaming ban many months ago, the Karnataka High Court finally decided to squash this ban and lift the restrictions imposed on those wishing to indulge in online gaming in Karnataka.
And while other industries like rummy and fantasy sports will also be happy, our loyal poker players from Karnataka will be the happiest as they can now play online poker legally from their state. Well, since we're talking about online poker, we definitely can't miss out on one of the top online poker platforms in the country – Calling Station, which always has the best cash games and tournament promos running.
Play online poker from Karnataka
While we saw this coming several months prior, it was in October 2021 that the ban was finally imposed. According to the ban, all those who play online games including online poker, rummy, and fantasy sports in Karnataka, would be considered as criminal offenders. The entire gaming industry was left reeling with this High Court judgment.
No one knew what the future was going to be for online gaming in the state but a few days ago, there was rejoicing all across as the Karnataka High Court lifted the ban and declared that players from the state can now start/resume playing online poker and other games. So if you're a player from Karnataka and you want to play online poker, we'd recommend playing on one of the largest online poker websites in India, CallingStation.com.
They have a perfect mix of online tournaments and cash games across stakes, and there's something for every type of poker player on this platform. With a tonne of mainstream deposit options and the feature of instant withdrawal, the deal gets further sweetened for those who want to resume playing online poker on Calling Station.
---
ALSO READ: Calling Station's March Mayhem Offers ₹1+ Crore In Cash Prizes
---
Calling Station FREE signup bonus
In case you're an existing poker player on Calling Station from Karnataka, hurry up and resume your online poker journey on Calling Station, but remember to register using this link on Gutshot Magazine. And if you're a newbie who wants to try your hand at online poker, you should definitely register via Gutshot Magazine.
Why, you ask? Well, the reason we're asking you to register through our affiliate link is because there's a FREE signup bonus of ₹100 (₹50 instant + ₹50 locked) waiting for you. For newbies, it's an excellent opportunity to kick start your online poker journey without having to make a deposit or investment. But remember that this offer is exclusively for those who register through Gutshot; use that to start building your bankroll on CallingStation.com.
Exclusive Calling Station deposit codes
Wait, it doesn't end there. If you're liking the experience and want to make a deposit, there are some exclusive Gutshot deposit codes that you can use while making a deposit on Calling Station. Depending on your appetite to spend, there are different cash game deposit codes for you, with the deposits ranging from ₹500 to ₹10,000, and you can read more about that here.
For more news and updates on online poker from around the world, keep reading Gutshot Magazine. Follow us on Facebook, Instagram, Twitter, and Telegram.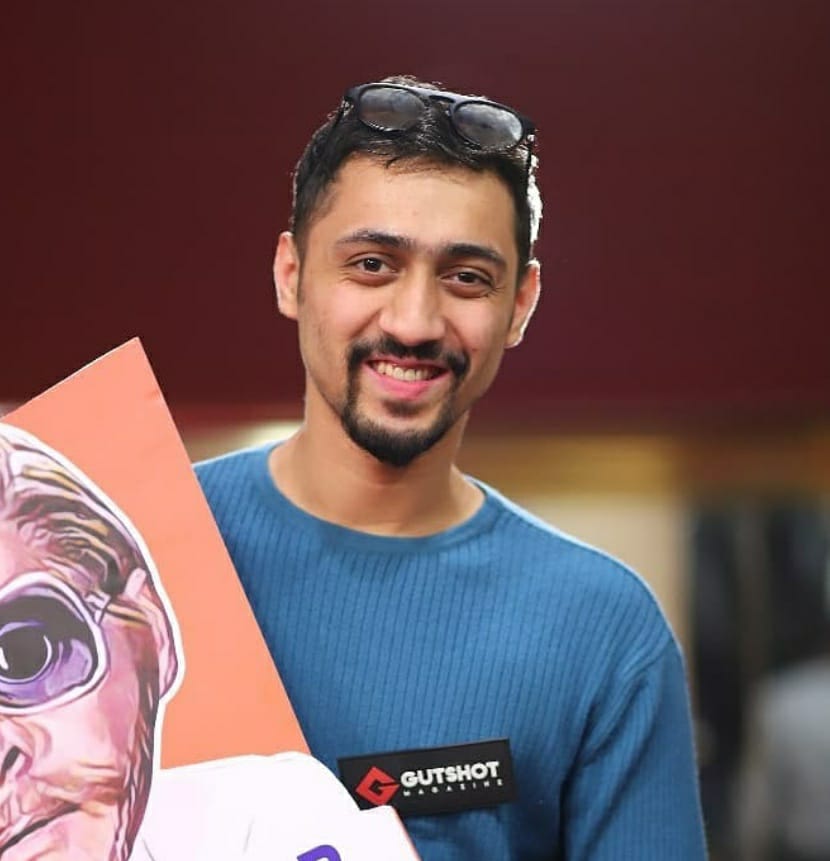 A graduate in Business Management, Dwayne began his career as a content writer for a virtual sports betting company and then for Gutshot too. Now, he heads marketing and business operations at Gutshot and while he's no expert in poker, he enjoys the occasional weekend home games. He was introduced to the industry in 2017 and has made quite a few friends along the way. Outside of poker, he is an avid cricket and sports fan, loves his bikes and of course, a good party! If you want to reach out to him for partnerships and collaborations, feel free to send a message at dwayne@gutshotmagazine.com.
---
---
More News
---
Comments