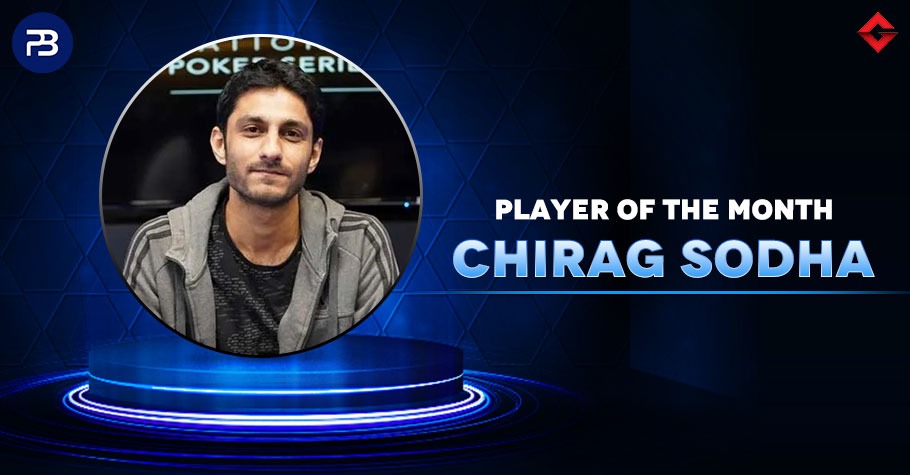 Poker
---
NPS 2022 Main Event Champion Chirag Sodha Gets Candid
Nailing a poker event is undoubtedly good, but winning the Main Event of one of the most coveted poker series, with thousands of people watching and rooting for you is simply great. If that win happens to be the biggest in your career, then it becomes an icing on the cake. That's exactly what Chirag Sodha accomplished and experienced on 24th March 2022, aboard the Majestic Pride Casino in Goa.
The National Poker Series (NPS) by PokerBaazi which held its flagship event just last year, hosted its 2022 edition throughout March on the virtual felts. However, the series saved the best for the last and hosted the final tables of three of its events live in Goa. It goes without saying that the Main Event was the most anticipated highlight. Winning the prestigious title, Sodha became the second-ever NPS champion and also the top nomination for Player of the Month for March 2022 by PokerBaazi. 
We got in touch with Sodha to learn more about how he views the value the title would add to his career. Here's what the Goan lad had to say:
You have been nominated as the Player of the Month by PokerBaazi for March 2022. How do you feel about that?
It feels great. I've had a pretty good month. It's always a good feeling to be recognised for your good work, be it in any profession and poker is no different.
How long have you been grinding on PokerBaazi? What is it that you like the most about the platform?
I have been playing on PokerBaazi for over five years now, which is approximately the same time as the platform started. The thing that I have always liked about PokerBaazi is the group of people running the platform. They are genuine sports and gaming enthusiasts, specifically, poker lovers. Personally, to me that makes a big difference because that's how a brand improves its product, technology, promotions and more. How a brand improves over the years has a lot to do with the people running it in my opinion. Moreover, I have been playing for five years and I have seen that they have a great homegrown software, and that has kept getting better and better and better no matter what. That is something that is nice to see. It is one platform that actually listens to its players and keeps getting better.
ALSO READ: NPS 2022 Main Event: Chirag Sodha Is The New Champion
How long have you been playing poker, and how were you introduced to it? For how long have you been playing professionally?
I was introduced to poker when I was 18. I had gone to London for my undergrad studies, so it's almost 15 years since I was introduced to the game. But I started playing poker seriously just five years ago. Before that, I played the game just for curiosity, fun and the thrill of it. I was introduced to poker by a friend whom I met at the university. He was from Delhi, and he played poker, on and off. I started going to the casinos in London with him and after two or three sessions at the casinos I realized that certain players were better than the others on the table. That seeded a curiosity in me as to why was it so and how. The curiosity kept building and the more I learned, the more I wanted to learn. That's how it started. 
You won the prestigious NPS Main Event for about ₹44 Lakh, which is your biggest cash so far. What was it like to win such a prestigious title?
This has been the biggest win for me, so far and it feels amazing. Honestly, it took a couple of days to sink in. But I was super happy because all my friends were also present in Goa. When I won the game, they were all there to celebrate with me which made it all the more special. What is the use if you have no one to celebrate with? It was great. It feels amazing. There have been two NPS, Mohammad Azhar won the first one and I won the second edition, so it's a big deal for me.
What was your strategy on the final table and the heads-up? 
I only knew two out of the eight players on the final table, so I had to settle in. I took about 20 mins to just settle in, observe and understand how everyone is playing, understand the dynamics of the table. That's really important in this kind of a situation where you don't know your opponents. Heads-up was pretty straightforward, it didn't last more than 10-12 hands, I think. Once,  when the heads-up started I had 60% of the chips and he had 40%, then within a couple of hands, it got even because he won a pretty big hand. I took down a few pots later and then by the last hand, he was pretty short, so I jammed his suited connectors call with my Ace-high hand. But, it was an interesting heads-up for sure. The opponent was Ritiesh, a new player. He hasn't played much. He started the final table as the shortest stack and at one point, he was even in chip count in heads-up, which is really sick. He played really well. Kudos to Riteish, for someone with little experience in playing poker and playing the game live, he really played well. So, it was a fun heads-up which finally went my way.
It was quite a long FT. What do you have to say about the FT and your opponents? Who was the most intimidating player on the FT?
It was indeed a long FT, it went on for five hours or so. The FT and opponents, were both interesting. The FT has interesting dynamics and each one played with his/her unique style. The stacks also had a lot to do with it. When you have a short stack there are constraints, however, I luckily had a good stack, so I was in a comfortable position and could play more hands than the others. My most intimidating opponent was Ashutosh Balodhi because he was one of the players I knew. He is a good player, he has been playing for a long time and he has a good score. He has a team of poker pros who are teaching and coaching him, hence, you expect something good from such a player. However, it just worked out well for me. It is also the most memorable FT.
What was it like to play live poker after almost two years? One thing you missed the most about live poker events that you are glad you can enjoy now?
It was awesome. January 2019 was the last live event we had. There was a small series when the pandemic eased out in between, however, things shut down again. So, yes, live poker resumed after two years. It was really great to play after so long and it's really nice to meet people and chill with them. Because we have become such online nerds, it was a good opportunity to finally put a face to the online ids and usernames, to know who the others are and more. That's what I missed the most about live poker – the socialising and the fun aspect. Of course, you can sit at home and play online poker, but when you're in the casino, the energy, the vibe and the atmosphere are experiences, you miss while seated at your computer. It can be tiring but it's fun. Meeting people, hanging out, it's like friends getting back together and that's something that was missed.
How did your family and friends react to your decision of playing poker professionally?
I don't play poker professionally. I have always had a job for the past five-six years and simultaneously I play poker. I plan to get back to that routine. So, I'd like to call myself a recreational player and not a professional player. It was still a difficult journey to get my family to accept what I do. As I said, I started out really early. Back in the day when I started, it was a shady and grey area. There were live underground games which didn't seem legit. There were some concerns from my family too, in the initial couple of years, as every parent would like to see that their child is doing something good and going somewhere with it. So, in today's day, if a kid wants to get into poker, it's easier because there's so much material available online through videos and information. It's easier to show parents that this is the game, its legality and more. So, over the years once you start doing well, you start showing results, which makes it easier for them to accept. For any questions they have, there are resources available online today, so it's easier for them too, to accept. 
Any plans of playing at the upcoming WSOP in Vegas?
WSOP looks difficult this year. Sadly, in my 14-15 years of playing poker, I have never been to Vegas. I was hoping to go there for quite a few years now but I'm sure it will happen when the time is right.
For more news and updates, keep reading Gutshot Magazine. Follow us on our social handles Facebook, Twitter, Instagram, and Telegram.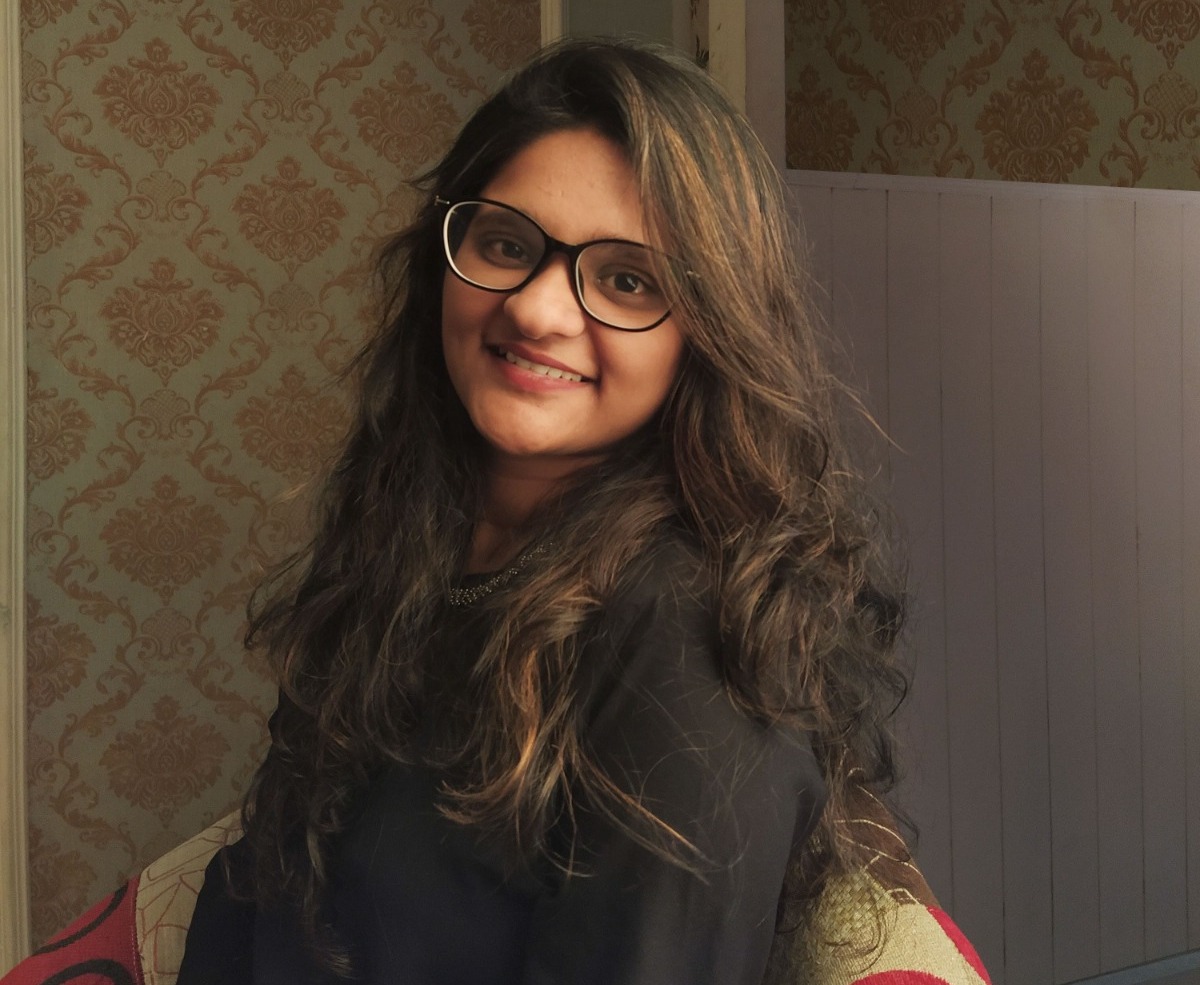 Amarylisa Gonsalves is a Content Writer at Gutshot Magazine. Advancing from a marketing background, she found her calling in writing. She takes delight in exploring genres and is a curious learner. Patient and ambivert, she believes in letting her work speak for itself. Apart from content writing, she finds solace in writing poetry by expressing herself through words. Additionally, she adores indulging in anything that satisfies her creative self, like drawing and DIY crafts.
---
---
Comments