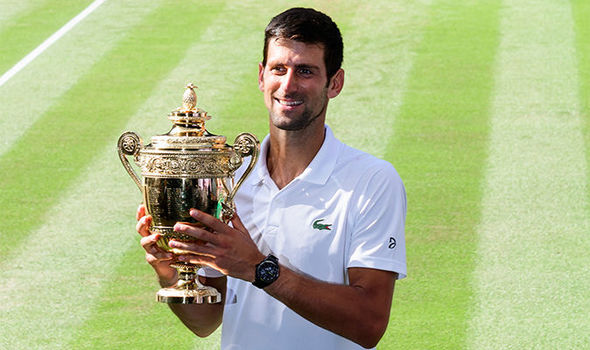 Gambling
---
Novak Djokovic wins 2018 Wimbledon
It was one of the most exciting Grand Slams ever, with long matches, shock exits, and great comeback stories being scripted at Wimbledon 2018. However, it wasn't the most thrilling finals day, neither in the men's final nor in the women's final. A couple of days back, Angelique Kerber beat Serena Williams 6-3, 6-3 in a one-sided women's final. We witnessed the same in the men's final.
Novak Djokovic was a man on a mission in this tournament, having not made a grand slam final since 2016 and last winning a title at the 2016 French Open. The former world number one came into this tournament seeded #12 and he was surely not a high favourite, with the likes of Federer and Nadal on a hot run.
However, Djokovic knocked out Nadal in a thrilling 5-set game and made his way to the final, where he played South Africa's Kevin Anderson, who beat Federer in another 5-set thriller in the quarter final. The final however, was not as exciting as most would've expected. Just like the women's final, it was a one-sided affair.
Unfortunately, it seemed like Anderson didn't arrive mentally at the game and that nerves took over in this big game, while Djokovic didn't have that issue, having made several grand slam finals in the past. Ultimately, Djokovic won 6-2, 6-2, 7-6 and secured his 13th career Grand Slam title.
The Serbian would've been delighted as he hasn't been able to bring his best game since the last 15-18 months. Surely, we will now not only be looking at Nadal and Federer as title contenders when the next slam kicks off later this year. "There were several moments where I was frustrated and questioning if I'd get back to the desired level. But that makes this whole journey even more special for me," he said after this win, mentioning that he doubted he could've won another grand slam title. However, he has done it – Grand Slam Number 13!
Keep reading GutshotMagazine.com for similar major sporting updates from around the world.


---
---
Comments