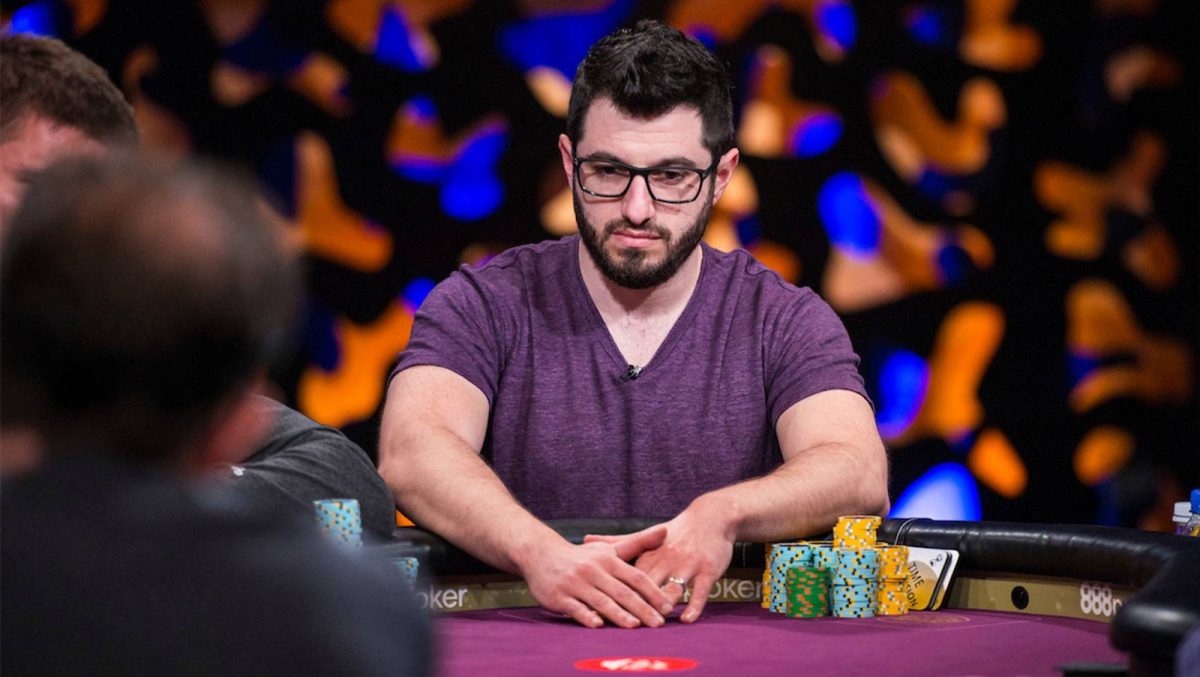 Poker
---
No HUDs on Galfond's site
Last April top poker pro Phil Galfond, after a prolonged silence about his upcoming online poker room Run It Once – finally provided the poker public with more updates. Last week he and his team made a major decision: the prohibition of the heads-up display (HUD).
He began his discussion of the policy by explaining that he is totally cool with HUDs in general: "Let me start by stating clearly that I don't think there is anything wrong with allowing HUDs or playing with a HUD (on a site that allows it). I enjoy using a HUD – I think it adds a really fun and interesting dimension to the game, especially in heads up or short-handed games against tough competition. I think HUDs, along with in-tracker studying, offer an absolutely fantastic way to learn about the game."
And while he thinks other sites should most definitely allow HUDs if it works for them, it isn't something that will work for Run It Once. HUDs, Galfond said, give pros and advantage over recreational players even more than they already have, which results in recreational players losing money faster. This results in them not having fun and, in turn, leaving online poker.
On top of that, HUDs are simply intimidating. Galfond gives the example of an amateur watching a poker Twitch streamer to learn a few things and seeing an elaborate heads-up display in use. That player may see it and be scared off, thinking, "Man…I can't even…."
Then there is the task of actually implementing the ban. Galfond wrote that Run It Once's plan to get rid of them is "Prevention, Enforcement, and Disincentivization."
In his post, Galfond addressed the third part of that equation, how to make it so people don't have the desire to use a HUD in the first place. The first way they are doing this is by implementing table aliases, something we have seen at other online poker rooms. Making everyone anonymous means that hand tracking software can't keep records of players and therefore HUDs are not particularly useful.
Run It Once will take it a bit further though. Rather than assigning random numbers to players at the table, the software will give everyone a first name and last initial. This makes the games more fun, as they are more personable, while also making it easier to study the people you are playing against during that session. It's easier to remember names than strings of numbers. And if a player leaves the table and returns later, he will still have the same name. Galfond did not say how long someone must be gone before the alias changes.

The downside to this is that it would naturally be more difficult for players to police their opponents and detect cheating without extensive back records of other players. To help with that, Run It Once will send players hand histories with every hole card shown after 24 hours so they can look over anything they might have thought was fishy.
Galfond said that his team thought about building in their own HUD that everyone can use (and therefore keep everyone on the same level), but instead of that, the site will have "dynamic avatars." What this means is that the site will keep track of your opponents' stats and build profiles for each, but only for hands in which you are at the table together. That profile (say, really tight or insanely aggressive) will be reflected in the expression of their avatar. If the opponent's profile changes as time goes on, so will the avatar's face.
---
---
Comments