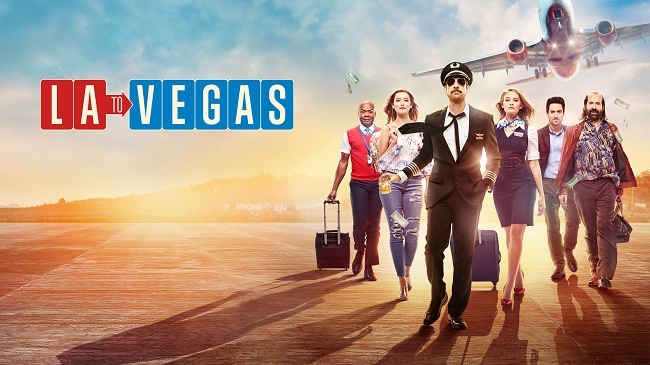 Gambling
---
New TV Show 'LA to Vegas' Debuts in January
Here's a show based solely on a group of individuals and their weekly trips from Los Angeles to Las Vegas. The show is a new creation that aired its pilot episode on 2nd January 2018 and revolves around the crew of a budget airlines called 'Jackpot Airlines' whose main flight is the weekend trips from LA to Vegas.
This comedy series depicts various stories of those who make frequent trips to Las Vegas over the weekends, with intentions of coming back as winners. Writer/creator Lon Zimmet created the show with an aim of providing various stories from Las Vegas that would give viewers who know the Vegas scene a chance to say "Yep…I've seen that."
Zimmet once admitted that he used to frequent Las Vegas as a struggling writer and come back victorious, helping him pay his rent and pay for food for a month. From these regular trips to Vegas came the idea of the sitcom 'LA to Vegas' and after almost a decade of making these trips, the show has aired on television.
After the pilot on 2nd Jan, the second episode 'The Yips and the Dead' will air today on the Fox Network, having secured a time slot of 9pm Eastern Time on Tuesdays. LA to Vegas has a current rating of 6.4/10 on IMDb and Gutshot is pretty excited about the show. Are you?
Watch the official trailer below:
Writer/Creator: Lon Zimmet
Main Cast:
Dylan McDermott as Captain Dave
Peter Stormare as Artem
Nathan Lee Graham as Bernard
Kim Matula as Ronnie
For more poker and casino related news, follow GutshotMagazine.com!
---
---
Comments