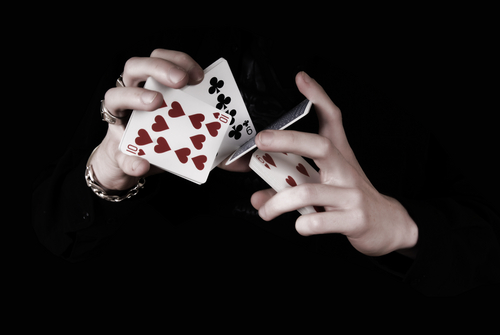 Poker
---
Myths Busted: The Truth About Poker Luck
The role of luck in poker has been dragged a lot since its inception. Many people still have this misconception that luck is the determining factor when dealing a hand. A large percentage of these are completely oblivious to the fact that poker is a game of skill and not chance.
Some experimenting beginners confuse this as blind luck or even foul play.
You'll also often see players cursing their luck or requesting a new set-up or seat change. It's silly that people actually believe that a change of seat could actually change their game. Remember that cards have no memory. They don't know you've been smacked around the room by a random number generator (in case of online) for the past few weeks or months. Poker is, of course, a game of skill. To be a winning player, you must learn the technical skills of poker, including understanding the value of hands, the value of draws, the value of the position, the value of bluffing, and more. Master these skills and you're gold.
You can refer to poker as a game of variance (as the sophisticated players call it) rather than as a game of luck. People also often complain that there's no justice in poker. Poker is a strategic game and without the concept of justice, it would be invalid. You can't apply something like that to luck.
Fact is you can't do anything about the cards you are dealt with, except make good use of your skill. You've got cards; you have to play them; therefore you have to learn to play them in the most effective manner possible, and get out when you know your beat. Luck will even out in the long run and skill will triumph, always. Otherwise, there wouldn't be pros.
Dwelling on concepts like luck and justice won't push your poker career forward, watching videos and discussing hands is a much better use of your time. While it's really important to keep your mind in good health and you shouldn't neglect that, when it comes to overcoming variance there's nothing better than the good ol' poker education.
So go play your best game and may the best player win.  Any other poker myths you have come across in past? So let us know in the comment section below. Get latest updates on Poker in your inbox by subscribing to GutshotMagazine.com!
---
---
Comments