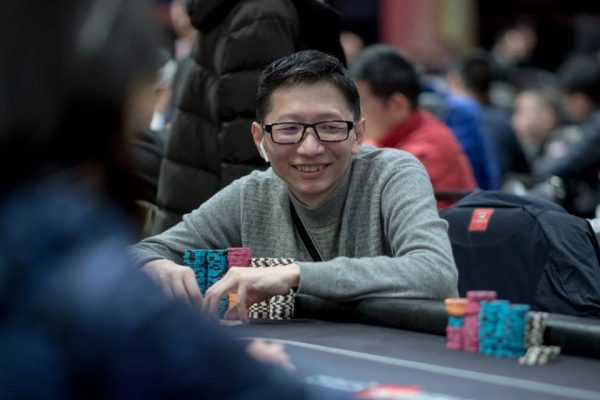 Poker
---
MPC28: 7 Indians in Baby Dragon Day 2, hits 818 entries
The HK$8,000 Baby Dragon is the first of four Macau Poker Cup 28 events offering players a chance to win a prestigious PokerStars Players NL Hold'em Championship (PSPC) Platinum Pass worth US$30,000 and attracted a record-breaking field.
The second of the Baby Dragon's two starting flights drew 564 players, which combined with the 254 Day 1A runners brings the total number of entrants up to 818, generating an impressive HK$5,712,912 prize pool with the top 99 places paying out.
The added value of the Platinum Pass increased the allure of the already popular event, which boasted a second starting flight for the first time, surpassing the 793-player record set in September 2017 – making this the largest Baby Dragon in MPC history.
With a massive HK$1.2 million up for grabs for first place, the man best positioned to take that down is 40-year-old Chinese financier Feng Zhao, who concluded play with 180,200 in chips after twelve 40-minute levels.
China's Chendi Zhang (169,100) and Columbia's Fernando Capasso (144,300) round out the top three stacks and other notables to advance to Day 2 include the USA's Kenny Shih (75,200) and Scott Davies (30,500) and Taiwan's Leon Hsu (56,900).
PokerStars Team Pro Aditya Agarwal was the only player representing the Red Spade and he bagged up a respectable 58,700 in chips. "This is one of the biggest fields in Asia for a US$1,000 buy-in, which makes it a great tournament," said Agarwal as he bagged up.
"The field is great; this tournament is the equivalent of around US$1,000 and getting close to 820 players – unique entries, not re-entries – is amazing."
"I think it's [the Platinum Pass] is excellent – it adds a lot of value and gives a lot of people a chance to play this amazing event starting in 2019. Great value and great for the players and I'm looking forward to the event."
Notables who failed to make the cut included former Baby Dragon champions Feng Wen Chen and Derx Lai and Hong Kong's Sparrow Cheung who all fell by the wayside well before the close of play.
Six other Indians has made it to Day 2 from the starting fields and they are Abhisek Panda with 26,600, Nathan Rao with 21,000, Vidwath Shetty with 86,000, Vinay B with 29,700, Vivek Rughani with 49,000 and Sriharsha Doddapaneni with 41,200.
As always, the biggest draw will be the HK$15,000 Red Dragon Main Event (Feb 4-9) and its HK$10 million guarantee when it arrives next weekend. The previous Red Dragon had 1,308 players — which is the largest freezeout in Asia Pacific history — and awarded HK$17.1 million in prize money.
---
---
Comments