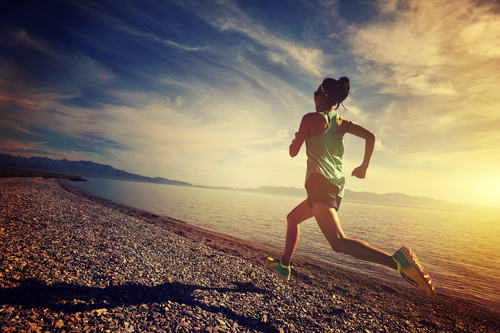 Poker
---
Motivational YouTube Videos – Friend or Foe?
Motivational videos became very popular recently and gained huge viewership on YouTube. Numerous individuals appreciate watching this kind of content and claim that it encourages them to get inspired. Would you be able to as a poker player likewise advantage from motivational videos?
Tuning in to an inspired speaker while watching examples of tremendous mental or physical effort with ambient track playing in the background can really get the endorphins flowing and help you get pumped for your next poker session.
Perfection vs Progress
One potential problem of motivational videos is the unrealistic portrayal of what it takes to be successful. Notwithstanding some amazingly farfetched situations (and as poker players we rapidly learn not to depend on those) you can't turn into a high or mid stakes player overnight.
Motivational videos demonstrate individuals performing extremely exceptional exercises and frequently propose that it is necessary to exert yourself to the absolute limit (you have to be willing to give up sleep). In reality a successful  poker player needs to incorporate numerous statics and ordinary exercises in his routine like database analysis, hand reviews, hour-long coaching videos etc.
Sometimes motivational videos are procrastination in disguise. Ideally your actions should be driven by desired consequences and there are necessary steps that you have to take in order to achieve your goal. When it comes to being a successful poker player you have to analyse your game, study and put in some volume.
Watching people perform in their peak physical and mental form can paints a very specific picture of perfection in our heads, putting us under the impression that everything has to be right, we have to be 100% focused and we have to put tremendous amounts of effort into everything we do. When this belief collides with the harsh reality in which we're sometimes not feeling upto it, we're distracted, we didn't sleep well etc. this can lead to something that in behavioural psychology is called "learned helplessness".

We quickly come to the conclusion that we can't ever be like the people in our favourite videos, so there's no point even trying. The solution to this is relatively easy; break it down. If you're trying to achieve something that's larger than life, your chances of success might seem so bleak that there's no point even trying.
Scale back a little and instead of aiming too high, try and focus on one specific thing every day. Success is often a sum of small imperfect tasks performed over a long period of time. Decent plan paired with good execution is far better than the perfect plan executed poorly.
---
---
Comments