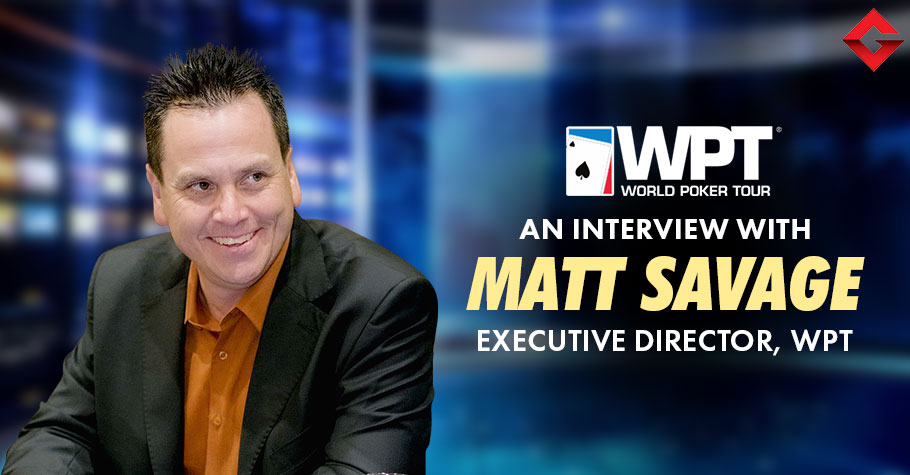 Poker
---
Matt Savage's Journey In Poker Will Inspire You To Aim For Greatness
Many of us strive to bring about a difference in the world. But how many of us are actually able to do that? Some of us do, right? While we speak about making a difference, we can surely think of one name, who has been very  influential in the poker world—Matt Savage!
Among Savage's long list of achievements, being the Tournament Director, Founder of the Tournament Directors Association (TDA), Executive Director of the World Poker Tour (WPT), and a seven-time nominee of the Poker Hall of Fame will stand out. Isn't this impressive? Of course it is. Trust us, there is so much more this man has done in poker that readers will be inspired with his story.
We got in touch with this multi-faceted personality and spoke about many topics. In this article, we've brought to you his journey in the poker world, his Poker Hall of Fame nominations, the ongoing WPT World Championship, his role at WSOP, and his journey as a poker player.
Excerpts from the interview…
You've had an incredible journey from a chip runner to a tournament director and eventually the Executive Director, WPT. What has your journey been like? 
Oh, it's been amazing. I've been able to see the world. I've been all over the world with the World Poker Tour and for the different events where I was the Tournament Director. So meeting different people from all over the world has been the best part of this journey. And of course, seeing the game progress as a global game. 
When I started running tournaments back in San Jose, California, many years ago, I never had the vision or thought that it would be such a global game. So that's been my biggest joy. It is basically expanding the game on a global scale. And the fact that the World Poker Tour has so many different events around the world now is a testament to what we're doing in this game and how big it's become. 
You wanted to be a professional bowler and then poker happened. Now everyone knows Matt Savage as the tournament director, of course. So what was it that inclined you towards poker?
I was basically a service technician for an alarm company. And on my breaks and after work, I would stop by and play at the local casino. I saw that the people working there were making a lot more money than I did at my normal job. So I decided to make the leap and to get into that. The reason why I took more of a role in the industry was that I considered myself a bad player. I loved playing the game, but I wasn't as good of a player as I wanted to be, so I thought taking a role in the industry was much safer. 
You have been nominated for the Poker Hall of Fame seven times but never got inducted. What do you have to say about the recognition?
It's been a great honour to be nominated many times. I feel like my position in the game has been solid. I think that I've been the leading Tournament Director for the game for about at least 15-16 years now, so I would love to have the opportunity to be in the Poker Hall of Fame, but of course, it's just an honour to be nominated as well. And now it's become kind of a joke because it's kind of every year I get nominated and every year I don't make it. I don't know if they're going to change the process there. Many people have talked about the need to add more people or have a certain division for people from the industry versus the players. But for me, I'm happy to be in there someday as the way they're doing it now. I don't know if they're going to change it, but they may or may not. 
I am honoured to be a part of the WPT Honors, which was a recognition they bestowed on me a couple of years ago, and winning the GPI Awards for Industry Person of the Year, Tournament Director of the Year, and other awards have been truly nice. It feels great to be recognized for all the hard work that you've done over the years and all the sacrifices you've made. It's tough, a lot of times, you are spending 15 hours a day away from home. So as long as those sacrifices are being recognized, I appreciate that, definitely!
Is there anyone you feel did not deserve to be in the Poker Hall of Fame?
No, I mean, I think that's tough for me to say. Obviously, the people who have been inducted recently are friends of mine and I'm truly honoured to be in the same sentence as those guys. Layne Flack, who passed away, was a great player. I said he was the greatest player of No-Limit in the early 2000s. So when people have a history like that, they truly deserve to be in the Poker Hall of Fame. I wouldn't say that there's anybody who didn't deserve to be in the Poker Hall of Fame. But I do think that they should induct more than one person every year. I finished runner-up twice, maybe three times in a row. So it's tough to know that you're not the guy getting in that year, that's for sure. 
Anyone who was inducted came as a surprise to you?
No, not really, because the nominations are 10 every year. So every time you see that list, it's a very great list of people who have done great things for the industry. So I wouldn't say there's anybody who didn't deserve it, or I was truly upset that they got into the Poker Hall of Fame over me.
Coming back to the WPT World Championship. What do you have to say about it?
It has a $15 Million guarantee. And the Main Event is unheard of in the game, so we're excited about that. There's a $2 Million guaranteed Prime event, which has a $1,100 buy-in, and then the Mystery Bounty, which is very popular now, and has a $2 Million guarantee. So the Wynn is taking a lot of chances, and we're right along with them with the World Poker Tour. I think it's going to be the best tournament of the year. 
You have served as a Tournament Director at the WSOP for around roughly three years, which includes the iconic WSOP 2003. You announced Chris Moneymaker's victory at that historic WSOP Main Event. What was it like?
Yes, it was a special time and it was something I call the perfect storm. We had all the things coming. The WPT had just begun. Online poker was big. Chris Moneymaker was the guy winning his way from an online satellite to become the champion. It was the perfect time for poker to boom and all of those things. Me being there was just a really exciting time for me. I'm very happy that I started my journey there and went over to the World Poker Tour and we're doing great things there as well. Being the Tournament Director of the WSOP basically gave me a start in the game. So when I was there in 2002, you could see the growth and the excitement in the game grew over the next three years. Being there at the right time, it felt like a lucky break I caught. But at the same time, a lot of hard work went into that without a doubt.
After Moneymaker won, a lot of things changed in poker. What things have changed in the global poker community?
Well, I know that online poker is a big part of what we do. There are big brands like Adda52 operating in India. And many of the partners we've had over the years with the World Poker Tour have been vital to the change that was coming. Now we have WPT Global too; online satellites and land-based satellites are a big part of the poker tournaments being hosted. I'm happy that we've been able to achieve that. And I'm excited that we're doing more things on a global level to bring people into the biggest events that we have on the World Poker Tour. So I think this is something we need to continue. And, of course, growing the game in the global atmosphere is so important and that's what we do at the World Poker Tour. 
---
ALSO READ: WSOP 2022 Poker Hall Of Fame Nominee: Matt Savage

---
Talking about Matt Savage as a poker player, you have nine WSOP cashes to your name apart from final tables. Tell us about that.
I love to play, but my love is for mixed games. So during the summer, when the WPT is kind of on a short hiatus because we're planning for the other side of it, I get out there and play whenever I can, and I love it. I love to play, but I feel like I'm better at mixed games as there's a lot of enjoyment in those games. So, whenever I get a chance to play, I'm definitely out there and hope to win a big tournament one day. And maybe I will play a few events at the WPT Championship. Maybe that'll be my time.
As you mentioned, you only play during the summers when WPT is on a break. Any other time when you get to play at competitive events? 
Not as often as I'd like. A lot of my time when I'm not running or attending events, I spend time at home with my wife. I like to play golf among other things to keep myself busy, whether it's work or something else I'm doing with my family. So I don't get to play as much as I'd like, but I do play whenever I can, that's for sure. 
Well, Savage's journey and hustle is indeed inspiring, but it also makes us wonder how life has its own ways of placing us in the right places at the right time. From Savage entering the world of poker only to earn some more money, to being a part of WSOP and making instrumental changes in the poker industry, the man has an envious body of work to his credit. A planned journey or just destiny, whatever you'd like to call it, Savage is a living example of trusting the process, loving what you do, and believing in yourself. 
Stay tuned for another such piece where he talks about the Indian players, his favourite poker players of all time, and more.
For more news and updates, keep reading GutshotMagazine.com. Follow us on Facebook, Instagram, Twitter, and Telegram.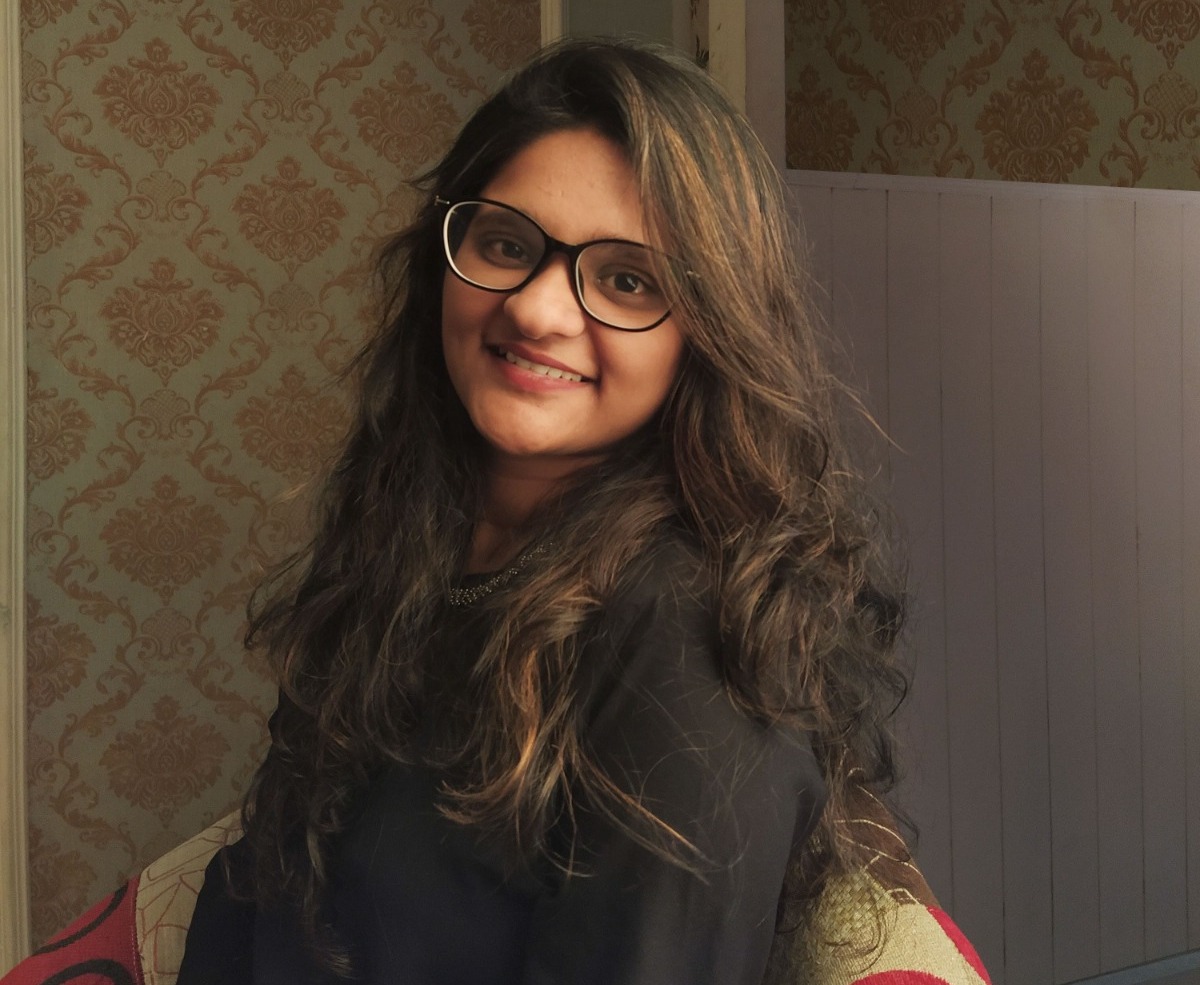 Amarylisa Gonsalves is a Content Writer at Gutshot Magazine. Advancing from a marketing background, she found her calling in writing. She takes delight in exploring genres and is a curious learner. Patient and ambivert, she believes in letting her work speak for itself. Apart from content writing, she finds solace in writing poetry by expressing herself through words. Additionally, she adores indulging in anything that satisfies her creative self, like drawing and DIY crafts.
---
---
More News
---
Comments