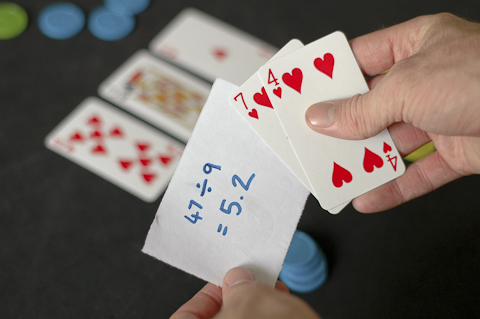 Poker
---
Learn poker by yourself
Poker is no more just a game; it's a full-fledged career for many. Although there are quite a few poker institutions and coaches that can help you become a better poker professional, they can get a little expensive. With the advent of the internet there are various tools available to learn poker at home.
Here are a few means through which you can learn poker by yourself:
Online Videos
There are many online videos available on sites like Youtube and Twitch which offer insights on how to play poker. It's a great source to learn about the game through a professional's perception. Players like Daniel Negreanu also have their own online Masterclasses which can shed a light on the subject as well.
Read up on strategies
There is a goldmine of knowledge hidden in books. There are countless books on Poker like every hand revealed and the theory of Poker that highlight the nuances of Poker quite well. Reading up on these books can help you garner immense skills and insights into the minds of some of the greatest poker players in the world.
Journal your moves
Journaling your strategies might seem a bit cumbersome but can prove to be extremely helpful while crafting strategies for the next game. Every poker game is a new opportunity for you to gain insights about the various tactics used by your opponent.This will not only help you remember your thought process, but also increase your grasping speed.
Tap into Databases
If you are playing a game with amateurs, it becomes quite difficult to track errors and learn proper techniques. This is where Poker databases like Poker tracker and Hold' em Poker comes into play. They help you analyse your mistakes quite easily. One just needs to log into a particular database and enter their hand history and let the database do all the work! A few of these are free whereas some are only available for a fees.
Online forums
There are various online forums where you can read about various opinions on poker. Reddit is one of the most prominent online poker forums to partake in. There are other forums like Yahoo and ESPN who hosts online forums via messenger boxes and debates.
Poker games
There are various poker games that are pre-installed in computers that can help you sharpen your poker skills for real. These games are no substitute for live poker but can be of great help to sharpen your skillsbefore facing the crowd.
Check out our online poker rooms section, where you can read reviews on the biggest and best poker rooms in the country, while also taking advantage of their bonuses and promotions. Check out these top poker rooms HERE.
---
---
Comments