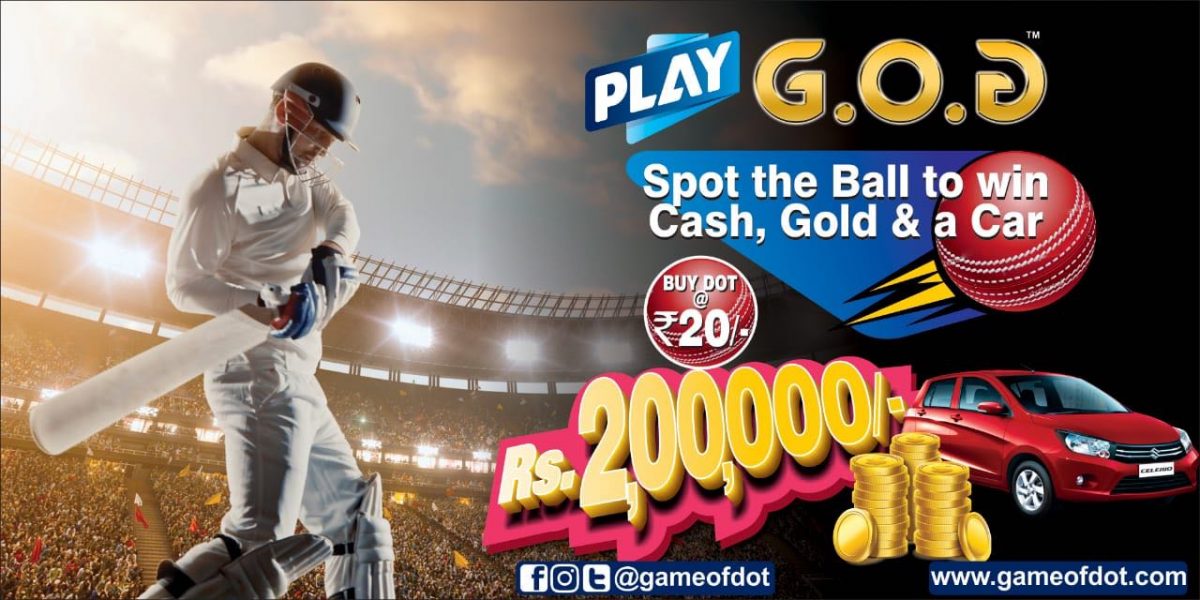 Gaming
---
Kundra's Game of Dot strikes deal with Chandigarh firm
Raj Kundra and Shilpa Shetty's  Viaan Industries has been in the news a lot this year. After quitting the Indian Premier League business, Kundra has proceeded to launch many flourishing poker platforms, such as Match IPL, Online Team Poker League and PokerRaj.
One of Viaan's budding ventures was the launching of a real money gaming app called 'Game of Dot' (G.O.D.) in May this year. The game follows a simple 'spot the ball' concept where players must locate the ball's location over a picture of a batsman in play. The game is live at www.gameofdot.com and has a lot of exciting promotions and offerings.
In a recent development, Viaan Industries stated in a press released on 12th December that they have struck a strategic distribution deal with Chandigarh based firm B Square Global Inc. This company is promoted by Girish Bhayana and Kunal Bhandari, who joined forces a while ago for this initiative.
Bhayana is a man with diversified interests ranging from Logistics to Renewable Energy. He has worked with Nokia India, Huawei, Indian Oil and a few other multi-national companies. Bhandari also has a wide portfolio ranging from working with Airtel, Bajaj, Oppo and a few other reputed companies.
Raj Kundra, speaking about the agreement, said,"I am super excited to be tying up with the B Square Group, as their knowledge of marketing and distribution in the north is unparalleled. This strategic distribution deal helps us expand our touch points for the game to over 3000 locations across north India."
Talking about G.O.D., he further added, "I grew up playing spot the ball in England and in those days, it was a manual paper game. We have just digitized an old school favourite game added the game of skill element with live judging and am happy to say that we pay-out over 1500 winners a month."
Kundra also stated that G.O.D. primarily features cricket because of the overwhelming fan-base in India, but they will soon offer football and hockey 'spot the ball' games in the mix too.
With the online gaming industry's growth trajectory rising rapidly, Kundra's entry into this market makes perfect sense. Keep reading GutshotMagazine.com for similar gaming news along with general poker news from around the world.
Don't have an account on PokerRaj? You can join their platform and play in their exciting daily tournaments and cash tables. Go ahead and sign-up to PokerRaj HERE.
---
---
Comments