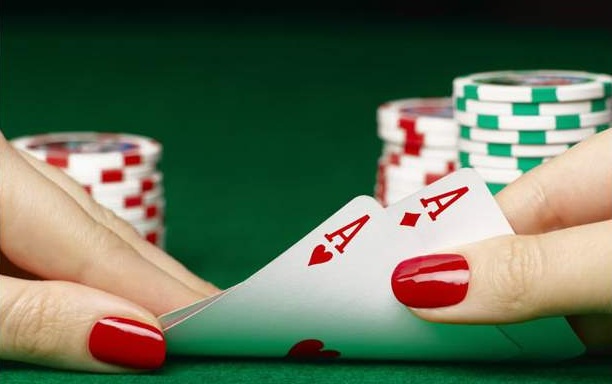 Poker
---
Is Playing Poker Tournaments Only a Men's Thing?
Poker is a traditional game and currently the most popular card game. Being descended into what it is right now, you can be sure it has certain connotations. Earlier referred to as 'a Man's game' (it's sad that it is still considered the same by some people today), because men thought women could not strategize and gamble. It was a very macho thing to do. But with the world taking leaps of evolution today, with men finally understanding that women are their equals and should be given the same opportunities, that begs the question, how much is the poker scene really evolved?
Let's take a look into that.
Since its induction, poker has become a typical part of the society. The game itself has evolved into boundless structures. People from all around the world can play almost any form of the game online. People play on their desktops, laptops and even smartphones. And some play in live tournaments.
The World Series of Poker began as an idea back in 1969 at the Texas Gambling Reunion. Since then it has grown and escalated into a huge and vastly popular tournament that draws champions from every part of the world. 
It's a Winners game
People play poker to win. Every poker player comes to the table – or even online, to win. The mindset is such that if a person is playing poker, all he is thinking about is winning. No matter how far poker has advanced, this mindset hasn't changed. It's a game where your skill and determination is tested. You need to hone your skills and use your intellect against the best to win. As a poker player, you observe closely. And maybe, walk away a little richer.
Equal Opportunities
One of the biggest accomplishments of the 21st century has been equality. Equal opportunity can mean a lot of different things to a lot of different people. But equal opportunities in modern poker, that's been a controversial topic. In the world of poker it refers to women in what started as a man's game. Some of the greatest poker players have been and are women. They have also been inducted into the coveted Hall of Fame. Women are just as good as men in poker and just about everything. They are very active in both – online and offline.
Poker Tournaments
Nowadays, equal opportunity isn't just about employment. It's about everything women are looked down upon. As far as tournaments go, the World Series of Poker hosts a special Ladies Events with a $1000 buy-in. Most of the successful female poker stars have won at least one WSOP competition, and many have won the coveted WSOP bracelets.
Women in Poker
Now let's talk about women in poker. These girls are game-changers. Many of them have even been inducted into the Hall of Fame. So it's really good to see that women are being accepted at the winners' table. Let's look at some:
Barbara Enright
This woman has proved a lot of people wrong. She is truly an inspiration for aspiring women starting in Poker. She was the first woman to win an open event at the World Series of Poker. She was the first woman to win two WSOP bracelets. And then she became the first to win three bracelets. Ms. Enright was inducted into the Poker Hall of Fame in 2007. 
Vanessa Selbst
Another winner of 3 WSOP bracelets, Vanessa Selbst is also the only woman to ever reach the number one ranking in the world on the Global Poker Index. She is very popular in online poker tournaments.
Kathy Liebert
Kathy has made it five times to the finals table at WSOP. In 2002 she won the first poker tournament with a $1 million dollar prize.
Vanessa Rousso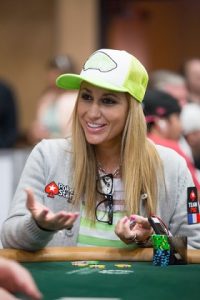 One of the richest female poker players – Vanessa had amassed over $3,500,000 by 2015.  She has placed in the money at WSOP fifteen times.
Playing in a Man's World
There have been many other successful female poker players. So don't be afraid to play in a man's game. It's no longer the same. Have we missed out on any other famous women in poker? If yes, then please let us know by leaving a comment. Also, get latest updates on Poker right in your inbox by subscribing to GutshotMagazine.com!
---
---
Comments