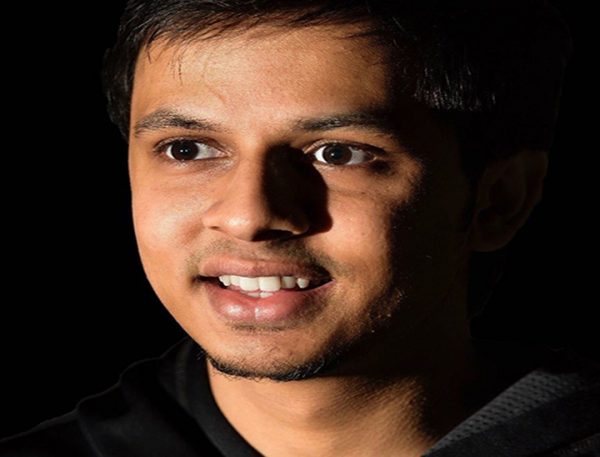 Poker
---
IOPC: 'kajuman' ships Main Event; Sajal Gupta wins Jeep Compass
The biggest poker festival India Online Poker Championship (IOPC) concluded in the early hours of Monday morning after a terrific response from the players across the country. There were many big winners in this IOPC who shipped big titles with millions of rupees being awarded in prizes. From the original guarantee of over 6.5 crores in prizepools, the series surpassed the INR 7.2 crore marking proving to be the biggest IOPC till date! Some of the big winners in this series were Deepak Bothra (PLO Super HighRoller), Mayank Jaggi (Super HighRoller), first ever Spartan Millionaire winner Manoj Pentakota who took down the HighRoller title, 'randomuncle' (Destiny), Guruprasad Gupta (Mega Stack), 'nuts_poker21' (Devil's Freeze) and last but not the least Vinod Megalmani and Sajal Gupta who were the join winners of the 2.o.K (Two of a Kind) tournament along with many more title winners.
The player of the hour is of course the Main Event winner 'kajuman' who defeated a huge field fo 1,47 entries to lay claim to the biggest title of the series. Along with massive cash prizes, these players were also competing for the IOPC leaderboard which was giving away 27 lakhs in prizes including a brand new Jeep Compass automobile which was claimed by the afore-mentioned Sajal Gupta a.k.a 'GoMuckYourself'
Let's take a quick round-up of all the events of IOPC Day 10:-
IOPC #49 INR 550 (225K GTD) (RE)
Sajjan 'sajjan007' Barnwal outlasted 413 entries to claim the first title of the day for INR 59,625. Kumar defeated 'M.Corleone' in the heads-up battle. 'M.Corleone' took home INR 37,125 for the second place finish. Speaking with Barnwal who is a 27-year old Delhi based poker player working for CAR as a Quant Faculty said, "I enjoy playing on The Spartan Poker every day which provides best tourneys on daily basis. IOPC is best online series right now that a poker player hopes to get a score of his dream. I ran deep in many tourneys and also did some FT's, but it was IOPC #49 where I was short to 4BB during the bubble, but I did not lose my patience and it worked and I went to ship it from position 8/8."
IOPC #50 INR 880 (500K GTD) (R+A)
The second event of the day saw a participation of 718 entries making a prizepool INR 574,400 which was distributed amongst top 30 places with a min-cash of INR 4,021. It was Sriharsha 'indiandurrr' Doddapaneni to claim the title for INR 152,216. Doddapaneni had his reservations about the leaderboard and spoke to us saying, "Happy with how I grinded the whole series. Disappointing to finish 6th in leaderboard after winning 3 MTT's but that's how it is, at least I won some side bets. I will be looking forward to next IOPC and request Spartan to change TLB formula which is not fair at the moment."
IOPC #51 INR 11,000 MAIN EVENT (1.5 CR GTD) (RE)
The biggest event of the series Main Event guaranteeing INR 1,50,00,000 in overall prize pool. The tournament drew 1,470 entries where 'kajuman' outlasted the huge entries to claim the Main Event title for INR 37,50,000, the biggest ever first place prize being awarded across Main Events at Spartan. 'kajuman' defeated 'bullgod' in the final face off who collected INR 22,05,000 for the second-place finish.
IOPC #52 INR 770 (200K GTD) (FO)
The Freezeout tournament saw a participation of 303 entries generating a prizepool of INR 212,100. 'Drunkenf1st' claimed the title for INR 56,207. 'Drunkenf1st' defeated 'Dbu' in the last round of the tournament who collected INR 34,997 for the second-place finish.
IOPC #53 INR 5,500 Superstack (30L GTD) (RE)
The weekly featured tournament which was also scheduled as one of the tournaments in IOPC saw a participation of 736 entries. These entries easily crushed the prize pool and made it into INR 36,80,000 which was distributed to top 60 places with a min-cash of INR 14,720.
Coming on top it was Varun 'vg007' Gulati a corporate banker from Delhi claimed the SuperStack title for INR 956,800. Speaking with Gulati, he said, "It was an awesome feeling to win a major tournament online in one of the biggest online poker series in India! This is my best payout to date. Great job by TheSpartanPoker for the IOPC series."
IOPC #54 INR 4,400 (12L GTD) (RE)
The 11 pm event which was also the last event of the day and the series saw a participation of 394 entries to make a prize pool of INR 15,76,000. The prize pool was distributed to top 30 places with a min-cash of INR 11,032. The winner of the tournament is Wilson 'Bikinse' Yomso who is a former Destiny winner, he claimed the title for INR 417,640 defeating 'ImHighIshove' in the heads-up battle. 'ImHighIshove' made this impressive for INR 260,040.
Speaking with the champion Yomso, "It was a long and a really grueling session. Already busted the Main Event (min-cashed) and SuperStack, AA got cracked in both the headlining events for CL pots and I was really tilted. Was not planning to play at 11pm due to the late hour and I had office the next day. But my fingers clicked all the right buttons at the right time. At one point of time, I was really exhausted, sleepy and I thought I will just shove and go to sleep, but then good sense prevailed and I grinded till 7ish am in the morning (I think)."
Explaining about the key hands, he said, "I busted two players. I was UTG Ace-Queen off, I make it X2.5, MP calls and SB(8BBs) shoves. I flat, MP flats as well. There was a Qx on a rainbow flop. I min raise and MP shoves on me (I covered him), I thought he hit his set and I make a crying call. SB shows AK, MP shows KK and the board run Qx 6x 7x 7x Qx. I got lucky that hand for having hit the full house from behind, but that's poker (wink) and I became the CL. That really boosted my confidence and I ended up shipping the event. I would like to say thanks to TheSpartanPoker for such big games. Cheers!"
And with that we come to the end of yet another incredible IOPC series. Each edition has been growing in numbers since last year and the trend does not seem to slow down. If things go the way they did last year, the next IOPC should be held sometime in the middle of the year. We will update you on those developments as we receive word from The Spartan Poker. In the meantime, we are not completely done with the IOPC coverage. Stay tuned as we will shortly bring you the interview of leaderboard winner Sajal 'GoMuckYourself' Gupta who had a fantastic series with deep finishes a title in the 2.o.K and a boat load of points to claim the amazing Jeep Compass vehicle for himself.
---
---
Comments