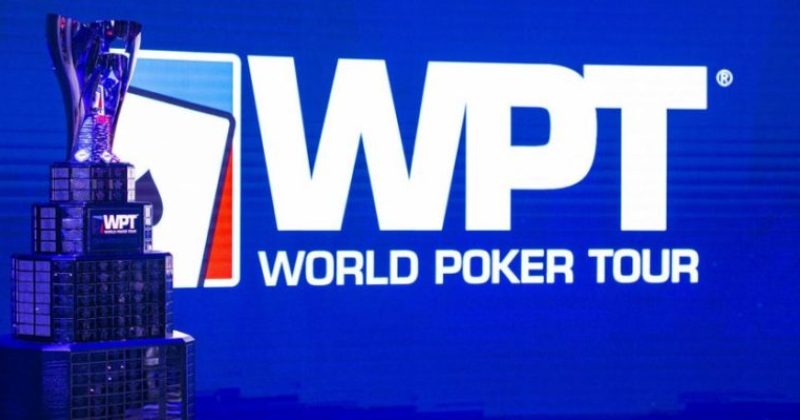 Poker
---
India to participate in Teams Event at WPT Korea
The World Poker Tour has come up with a teams event which will be played for the very first time at the WPT Korea series taking place from 13-21 September. Each team will have four players each and a total of 13 teams have confirmed their participation.
Danny McDonagh who was President of PokerStars Live Macau and then moved to the WPT for a stint is behind this event's creation, "My aim in setting the format was two-fold. One to make it an affordable buy-in which has resulted in a variety of teams entering. I am really excited with the teams and players who have confirmed and my hope is that the WPT Global Teams Event will build in prominence and be a major draw on the WPT calendar here in Asia in the future".
Here are the teams which have confirmed and their captains in brackets:-
Australia
New Zealand (Thomas Ward)
Malaysia (Victor Chong)
Singapore (Bryan Huang)
Taiwan (Pete Chen)
Hong Kong (Sparrow Cheung)
USA
UK (Sam Razavi)
Vietnam (Anh Nguyen)
China
Korea (Calvin Lee)
Japan
India (Nikita Luther)
Team India is being led India's only female World Series of Poker bracelet winner in New Delhi's Nikita Luther. Luther claimed gold at the Teams event of the 2018 WSOP so her being picked makes perfect sense. She will be joined by other notable players of the Indian and indeed Asian circuit including fellow Adda52 pros Kunal Patni and Amit Jain while city mate Dhaval Mudgal rounds off the team having played mentor to the winning Goan Nuts team in the Poker Sports League's recent Season 2 edition.
This event will take place at Paradise City in Incheon and will take place over a period of 3 days. The Teams event features a buy-in of US$5,000 per team and up to 16 teams can take part, with only one team allowed per country. Each team member will get equal playing time and events on schedule include 9-max, heads-up and 6-max. While primarily Hold'em based, there will also be a PLO event too. For all but one event, only one player from each team will be able to participate.
Event 5 will see the number of teams reduced to 12, with only 9 teams taking part in the grand finale, which will include an Action Clock with two 2-minute time out buttons allowed.
Assuming the event prize pool reaches US$70,000 the prize money will be distributed in the following way:
US$14,000 to the points

leader

after event 5
3rd place will take home US$11,200
2nd will collect US$16,800
The champions will win a grand prize of US$28,000.
WPT have also added a WPT Korea Main Event entry

ticket

for each team member in the winning team.
It should be an interesting event to follow and we will bring you updates from Team India's performance right here at GutshotMagazine.com.

---
---
Comments