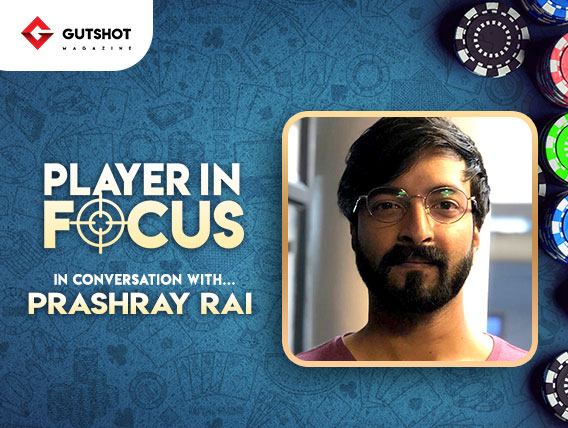 Poker
---
In conversation with UMA Poker Founder Prashray Rai
The Indian poker industry is one which has vast potential, given that India's online gaming population is one that could be the biggest in the world in the near future, as per estimates by experts. Thanks to this, we've had many entrepreneurs and young businessmen wanting to get into the poker business in India and establish themselves before poker is recognized as full-fledged sport across the country.
Quite a few youngsters have been getting involved with poker ventures in India and one such person was Prashray Rai, 27-year old poker enthusiast who was born and brought up in the national capital of New Delhi. After 12th grade, Rai migrated and completed his B.Tech in Industrial Engineering in 2013 from Purdue University Indiana.
Some of his previous work experiences were at a consultancy firm in Los Angeles (2103-15), followed by being the COO at a start-up called DYL in Los Angeles (2016), where he learned the art of building an organisation, marketing, sales, legal matters and compliance.
Very soon, he was back in India to partner with Mrinal Dev Bajaj and that led to the birth of UMA Poker (sign-up using code "GUTSHOT100"). At a very young age, Rai is CEO of UmaPoker.com, a company which began less than a year back, but is slowly and surely creating waves in the online poker industry. Just in recent times, they have added a number of new tournaments to their platform, while also recently hosting their first-ever tournament series called PRIMETIME.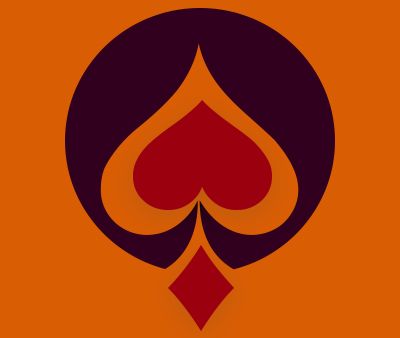 UMA Poker has a completely different user interface as compared to the top websites we're so used to playing on. Having purchased the software from a Latvian firm, the team at UMA has been working tirelessly to enhance their technology based on what they think the Indian poker community needs. A lot of data analytics and machine learning is being used to provide a secure and safe environment for players to play, including technologies like Note.JS, mongoDB and Apache Hadoop.
For UMA Poker, customer is the king. They believe in assisting customers in any kind of service or help they need from them. They believe in focussing on the personal touch. UMA also believes in paying a whole lot of attention to feedback and trying to get appropriate responses as per their requests.
UMA Poker website features:
DEPOSITS: No minimum limit. Maximum limit of INR 5,00,000.
WITHDRAWALS: Processed within 24 hours.
CUSTOMER SUPPORT: 9870166712. Monday to Sunday, 10am-12am
SIGN-UP BONUS: Sign up using code "GUTSHOT100" and get a free ticket to Fish Pool tournament as well as 100% locked bonus. Additionally, KYC bonus of RS. 200 for anyone who completes their verification.
DEPOSIT BONUS: Several deposit codes providing players with instant bonuses and/or tickets to certain tournaments, depending on the amount deposited. Check their DEPOSIT CODES page.
FREE TICKETS: Weekly giveaway of tickets for feature tournaments through social media platforms and Facebook poker groups.
For those who are a part of the Indian poker industry, you would know another website called Purple Poker. UMA and Purple Poker began on the same network and had collaborated on a few tournaments, as Purple leases the software from the same parent company as UMA. However, the association between the two soon came to an end, due to a few differences.
Gutshot caught up with Prashray Rai for an exclusive chat regarding his life as a poker player/enthusiast, the idea behind and establishment of UMA Poker, its current position in the market and its future in the industry as well. Keep reading for more…
How did you get introduced to the game of poker?
I first got a taste of poker during my education in Indiana, where I heard many stories and experiences from my friends and got to know that poker is a big thing in USA. Then, during my work days in Los Angeles, many of my colleagues were already playing. This is when I learnt about poker properly and started playing myself with colleagues in and around some of the local casinos in LA.
Do you still play? How often and what kinds of games? What's your most memorable moment in the game as a player?
I do play, although not so frequently now, but just for some major tournaments like WPT (World Poker Tour) and WSOP (World Series of Poker). I'm more of a poker enthusiast than a player currently. The most memorable moment was when I won my first tournament at Las Vegas Caesars, 60 dollar buy-in, daily tournament.
What made you get into the poker business?
Passion for poker is what made me get into the business. I was already spending most of my hours playing and spending money, understanding the game, meeting with players and other industry patriarchs. My strong knowledge of software development and maintenance helped in creating my own poker platform.
Given the fact that new poker sites are coming up every few months, how do you plan on carving you own identity and space in the growing Indian poker landscape?
New poker sites coming up every month is good for the industry of poker in India. We do not look at them as competition. We're already known for having multiple different kinds of tournaments. High rollers, to Grinders to bounty hunters. We have a tournament for every kind of player. In the long run, to maintain our identity in the industry, we just keep working on the basics. Giving our customers 100% transparency and the most safe and secure platform to play on.
Any expansion plans or product offerings that players can look forward to in the immediate future?
UMA Poker is currently working on an amalgamation of poker and 3-Patti and other card games which will be coming up with our new game called 'Tri-Omaha' that is not offered anywhere else. Expect this to be there on our platform soon.
How is UMA combatting the issue of those playing from the banned states like Telangana, Gujarat, etc?
We have a solid IP tracking system, which pinpoints the user's locations. Therefore, we are able to prevent players from these states.
Where do you see the game of poker in India in 4-5 years from today?
India is growing from strength to strength with internet and smartphones becoming easily available for the masses. This has, in turn, created a large market and given impetus to the online poker industry to keep moving ahead. Pegged at $110 – $120 million in 2016, With a current growth rate of 70% the industry is expected to achieve record-breaking revenue and growth in the coming years.
Where do you see UMA Poker 4-5 years from today?
We see UMA Poker as one of the most trusted and one of the safest places for online players to play at. We see Umapoker.com as the go to site to play at whenever someone thinks of online poker in India.
Is there anything you believe is necessary for helping the game grow in the next few years?
I think content creation, translating apps for all languages and more transparency on the compliance and better customer support services. Conveying the idea that Poker is a mind sport rather than gambling is the key to make the game grow.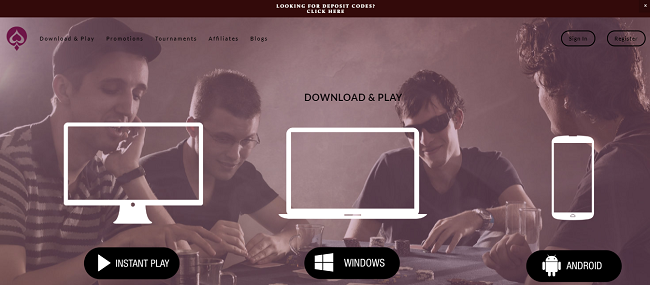 GutshotMagazine.com is the place to visit for all things poker. Keep reading this space for similar interviews with India's biggest poker entities, to know their views on the industry and where it can go in a few years from now!
Do you have an account on Uma Poker? You wouldn't want to miss out on their registration and deposit bonuses, including free tickets to their daily 'Fishpool' tournament for new users. To avail this, sign-up HERE using code "GUTSHOT100". Also, read our online poker rooms section, to know about the biggest and best poker rooms in the country.

---
---
Comments