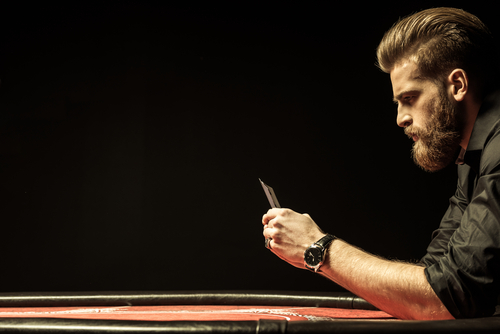 Poker
---
Improving Self Critique in Poker
Every game you play In Poker won't be the same like the previous game. Improving your game should always be your main motto. Always aim to learn more and make better strategies to gain success in the game.
Following are a few methods to improve your self critique in Poker-
Reaction- when players play at the table they don't realise how they react especially to their cards. Having a blank reaction is a perfect way in order to maintain secrecy and prevent your opponents from knowing if you have a good game or bad.
Balance- have a look at how you play and see if you mirror the same play every time. You can then bluff in the same manner in order to confuse your opponents and win the hand.
History- thinking about your previous game and how you played, what moves you made will help you realise if you played well or did not play that well. It even helps you to realise your mistakes and improve them.
Reason for losing the game-this is a question which arises in every poker players mind. It is very important to understand the reason you lost the game and improve your mistakes in order to not make the same mistakes again.
Poker players should play attentively and, in a calm and composed manner. Playing with a clear mind and with full attention is the key to a successful game. If you liked this article, keep reading GutshotMagazine.com for similar Poker Gyaan!

---
---
Comments