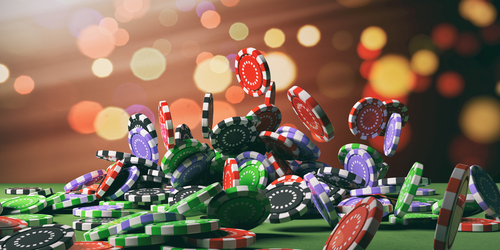 Poker
---
How to Talk About Poker With Your Friends and Family
Poker is one of the most popular card games. It has become really popular not only among the youth but also among the elders. Here are few ideas to talk about Poker to your family and friends:
How to Talk About Poker
The answer to this question depends on how serious you are about the game and how important that information is to your family members or friends. For example, telling your parents that Poker is your source of income is important but informing your aunt who you meet once in a year telling her about Poker being your source of income isn't a very good idea.
Prepare Yourself
Preparation is the key. Some people might consider Poker addictive and destructive depending upon the information they have got. Everyone's reaction is different and everyone has their own opinion on this topic. But following bankroll management, knowing that you're not addicted to the game and knowing your limits are things you can talk about in order to explain your family members or friends who are against you playing Poker.
Define Your Expectations
Make sure you know what your expectations are. You might be under the impression that your grandpa won't like the fact that you're playing Poker. Since you are not doing anything wrong think about the circumstances first before disclosing to everyone that you do play Poker.
The Talk
While having such talks it is always better not to beat around the bush and talk directly. Its better if you start the conversation by saying that you do play Poker and why it is important to you. Don't treat it as if you are doing something shameful cause you aren't but be open to the various reactions you will get. Give the person you are talking to a chance to react and give their opinion and concern.

Playing Poker is not wrong. People will react differently but understand their concern and stick to what your heart tells you. Share and comment your views below, and also subscribe to GutshotMagazine.com for similar 'Poker Gyaan' articles.
---
---
Comments