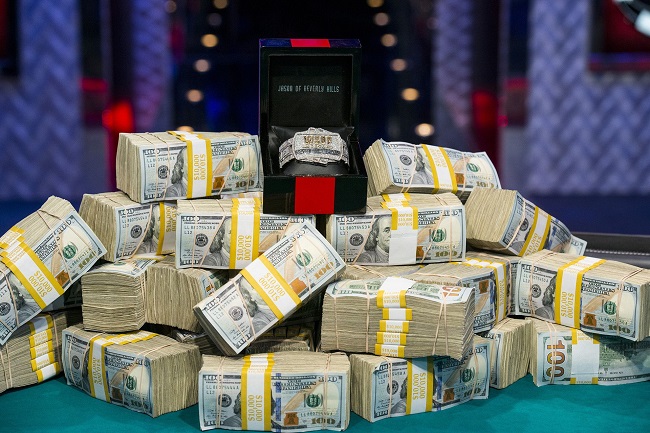 Poker
---
How to handle Poker wealth wisely
Poker is a game with a record of rags to riches stories, being a game with the potential to make huge money. Poker is a game which is one of its kind. Once an individual gets equipped with skills required to master the game of Poker and moves ahead with a clear intent and a power packed strategy that aims straight at reading the opponent's mind, there is no going back and the victory is just a game ahead. So, now that you've played the game, won the prize money, what do you do next? How do you handle the sum in a way that it proves be wise?
Worry not, we've got your back! Handpick the most suitable advices from the list of the advices that we have summoned for your convenience at the time when you have your hand and heart full for all the good reasons.
Reinvestment – The first option you must consider before redirecting your funds to other sources is to utilize a part of your prize money in reinvesting it in making further profits if there is a scope of doing so.
National Pension Scheme – Investing in the National Pension scheme is one of the safest and wisest choices in case you are looking for a long term investment as it secures your future post retirement.
Shares – Equity shares are a great way to multiply your funds depending on the kind of shares that you have invested in, we suggest you to only invest after a thorough analysis of the investment medium.
The Public Provident Fund – The PPF is a long term and tax free investment as the returns that it yields is not just tax free but also is backed by sovereign guarantee. Every investment ever done through this medium has been safe and backed by the government.
Gold – Gold is a choosy investment since it is subject to change in the share markets and hence only an excess amount after your personal expenditures and other investments should Gold be considered as a yielding investment. Usually the people who are looking for gold trading or future conversions make an investment in Gold.
Real Estate – Real Estate, just like Gold is subject to the variations in the share market, the Real Estate market keeps fluctuating at a lower rate as compared to other long term investment options and can only prove beneficial with keen eye for detail in the share market and a valued decisions.

Check out our online poker rooms section, where you can read reviews on the biggest and best poker rooms in the country, while also taking advantage of their bonuses and promotions. Check out these top poker rooms HERE.
---
---
Comments