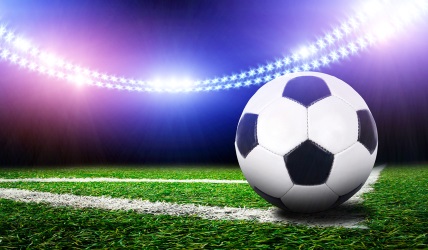 Gambling
---
How to become a professional footballer
So do you want to become a professional footballer? Well, you've come to the right place cause we tell you everything you need to know to become a pro.
1 UNDERSTAND WHAT IT NEEDS
At the age of 13 is when you need to know if you have got the talent to become a professional player. Wenger says that you would need a minute to know that Messi was the real thing. There are a lot of vital things needed to do to become a professional player. "Dedication" and "sacrifice" are the most important characteristics needed to become a professional player.
2 ALWAYS BE MOTIVATED
If u want to be huge, you have to have to give it your best. It doesn't happen in one night. The FFT experts believe that a constant search for self-improvement is the only way to be the best. But at the same time, England striker Charlie Austin says "never lose sight of what made you start playing football in the first place". Or as hazard says "keep smiling and enjoy it". So work hard and have fun and then you will have every chance to make it big.
3 REALISE THAT INNER CONFIDENCE
It is vital for you to believe you have it takes to become a professional. "If you haven't got the confidence, then there is no point in playing the game", says the Huddersfield attacker, Tom Ince. Self-belief comes in many forms such as body language, preparation, positive thinking. Nothing raises confidence like success, but to be successful in the future you need to have the confidence to do what has brought you success in the past.
4 GET FOOTBALL FIT
Now it's time to build the key foundation of every professional player: a match fit body. Nowadays it is no longer about cross country runs and mass building weight sessions. The elite strength conditioning Coach Nick Grantham says "football is characterized by a high number of brief, high-intensity movements. For this, you need stamina, leg power, core strength, agility and raw pace. You also need the ability to speed up, slow down and change direction at high pace. You need the ability to do these things over and over again.
5 EAT THE RIGHT KIND OF FOOD TO FUEL YOUR BODY
When Mario Gotze the man who scored the winning goal in the last World Cup final speaks you better listen. He says a healthy and balanced diet helps a person to stay physically and mentally fit, which of course reflects in their performance on the pitch." It is not only what you eat but also when you eat it and in what quantities.
6 THE RULEBOOK OF RECOVERY
As a professional footballer you would sometimes be expected to play three games a week, running for about 90 minutes, so we can say that drinking you're loses at the pub with your mates won't be a smart idea. Therefore you need to live in a world of protein shakes and ice baths; injury prevention exercises and warm down routines; sleep training and also a little pampering. For a professional footballer, their rest is as important as their running.   
7 REFINE YOUR TACTICAL VISION
Individual talent is important but the player should also be able to connect with other players says, Wenger. The game is a team game after all and once you step up your level, you need to understand your part in the 11man framework of the team. The England U21 manager Gareth Southgate says "simplicity is genius when it comes to tactics, believing a few players react well to complex tactical instructions. He also says that becoming a student of the game helps you become a complete player.
8 PRACTICE MAKES PERFECT
"Unless you are completely dedicated to the game, you will never improve your game," says Eric Harrison, the coach of Manchester United's Class of 92. He says to practice and practice and practice only then will one's basics become their second nature and then it would be easy for them to put all their skills to action under pressure. A good player will know how to use all the football fundamentals (first touch, passing shooting, crossing, heading, tackling) and his skill based on the position he plays. A good player will also know how to use his bad foot well.
9 LOOK THE WAY YOU NEED TO FEEL
In order for top footballers to feel their part, they need to look their part even if they are not on the ground. "Its all about the way you carry yourself," says body language expert, Robert Phipps. Your skin, your hair and your clothes will all need attention to help you present the right image and feel good about yourself.
10 HAVE THE WHOLE KNAPSACK
As football is a career rather than a hobby, one needs to be properly equipped for their match-day and training. From boots to clothing, music to medial extras and toiletries to tape, nothing is too insignificant if it puts you in the right frame of mind and body to perform your best. Make sure you keep everything you need to be in a good state of mind for your game.
Thinking is something you shouldn't be doing too much of before your game. You should have a relaxed mind and body before the game. Wayne Rooney practices visualization techniques to get him into the zone. He says its something he has always done to help him train his mind to situations that might occur on the pitch where he needs to remain calm. This can also be coached and doesn't come overnight
12 SHOW OFF YOUR SKILLSS AT TRIAL
Now you prepared, all you need to do now is to make sure your nerves don't get in the way. The most important thing is to get your basics right. You shouldn't be afraid to show initiative, but you shouldn't try too hard cause it could snowball into poor decisions. In other words, play the game not the occasion. You should use visualization and breathing techniques to help you have confidence that you are prepared and ready for the game. You then need to focus on putting that preparation into action and then your destiny awaits.
---
---
Comments