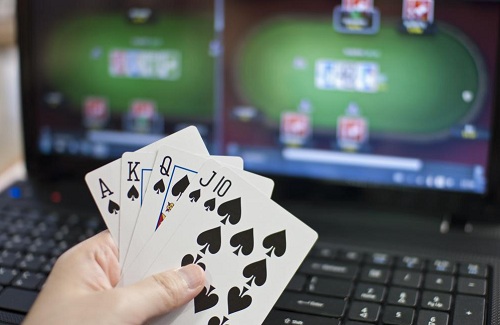 Gambling
---
How Does 2018 Look For The Online Gaming Industry
What does 2018 have in store for the online gaming industry? For that, let us first recap to the boisterous year that was 2017. For the world of Poker and other related games, last year was truly a rollercoaster ride!
Let's look at some of the important developments of last year:
Punjab and Haryana High Court rules out in favour of fantasy sports declaring it to be a game of skill – so that was good news!
Telangana passes a new law to ban online skill games played for stakes. Online rummy suffers a huge blow.
The Gujarat High Court rejects poker clubs' demand to include poker under the territory of 'games of skill', passes a wounding order holding poker to be a game of chance
The rollout of a unified national tax, the Goods and Services Tax (GST) has severely impacted the lottery industry.
One of India's largest rummy websites, Ace2Three was acquired by a foreign conglomerate investors led by Canada-based Clairvest Group for around $73 million.
Considering the adversary developments in 2017, the year ahead is going to be crucial, especially for online poker, rummy and fantasy sports websites.
Here are some of the likely predictions for 2018:
1) Digitization of Board & Card games in India: 2017 was the year when Ludo became a national obsession again but this time, the digital version was what got people crazy. Ludo King, the most popular Ludo game in India, clocked about 10 Million+ DAU (daily active users) and it will likely continue to grow.
In terms of revenue, Social Casino (Teen Patti) continued to dominate the grossing charts and grow their revenue. This will likely continue in 2018 with Poker games sub-genre becoming stronger during the year.
India is still a high gaming market with casual games still dominating but 2018 will see more PvP and other genres starting to monetize their offerings.
2) Mainstreaming of the gaming industry in India: While we play a lot of games, gaming industry in India is still considered as a niche industry and it is not seen as a valid business or career choice. This is most likely to change in 2018.
3) Expansion of casino gaming:The Goa government is expected to unveil its new casino policy in January or February. The policy is expected to help in shifting of offshore casinos to land and enable expansion of casino gaming operations in the state.
While it's hard to comment on the future of Poker in India, but based on these outcomes, it's likely to only flourish! Wishing all the readers a very Happy New Year! May this New Year bring a lot of prosperity and happiness.
---
---
Comments