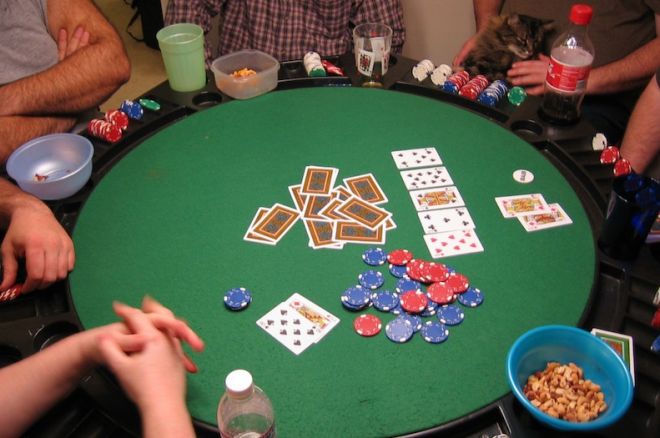 Poker
---
Home Games and their essentials
In this blog, we have covered everything that you need to know about hosting your own poker tournament this season of personal and friendly gatherings. A light-hearted Texas Hold'em poker home game or tournament will prove to be a fun host for you, your friends and the family, you can get engrossed in any stakes of your choice, also try some amazing new variants. With a few tricks here and there, you can easily win over the feel of this festive season with your beloved ones.
Home poker games can be fun, but there are a few preparations that goe into making the evening Poker-memorable. Some important aspects include a setup, starting chip counts and the right way to distribute the chips, then there are the blinds along with the others.
Let's look at the essentials of a Home game:
Finding Table mates:
When you're hosting a home game, it isn't just about calling up your close friends You will probably need players who are interested in playing, and have knowledge plus the experience that the game requires. Make sure that you call the genuine ones who have legit interest in the game and are not just to fool around in which case the game environment is likely to get spoilt. Once you have the players by your side, mix up the group.
Make sure that the evening is a social occasion as well as a Poker Game. So, make sure that you get people who interact with the other players and not just secluded within their own personas. Avoid the social freaks who speak too much and waste other's time, such people will only end up spoiling the game mood.
Game Setting
When you have a subtle company of people who are interested and genuinely fine for playing the house game with you, you need to arrange the game set-up for a professional environment.
Playing Cards– Playing cards are the first essential that goes without saying, you can buy the paper deck or can invest in a more sophisticated deck to have it intact for the future games as well.
Chips– Another major essential are Poker chips, you can get them at the Poker stationeries or online through various E- commerce websites.
Tables- Even a single table does the job if the number of players is limited to the size of table that you buy or borrow. An obvious suggestion would be to have a table which is durable enough to hold the stakes and the weight of the materials standing over it.
Chairs- The seating arrangement in any Poker game is traditionally incomplete without the chairs in it. Chairs give the perfect Poker alignment and a subtle look and feel to the surrounding related to the game.
Snacks- Lastly, snacks are to be stocked as the game might get extended depending on its players and no one can play hungry.

Don't have an account on 9stacks as yet? No worries. Sign-up HERE and remember to use the code "GUTSHOT" to avail of special bonuses and promotions on their platform.
---
---
Comments