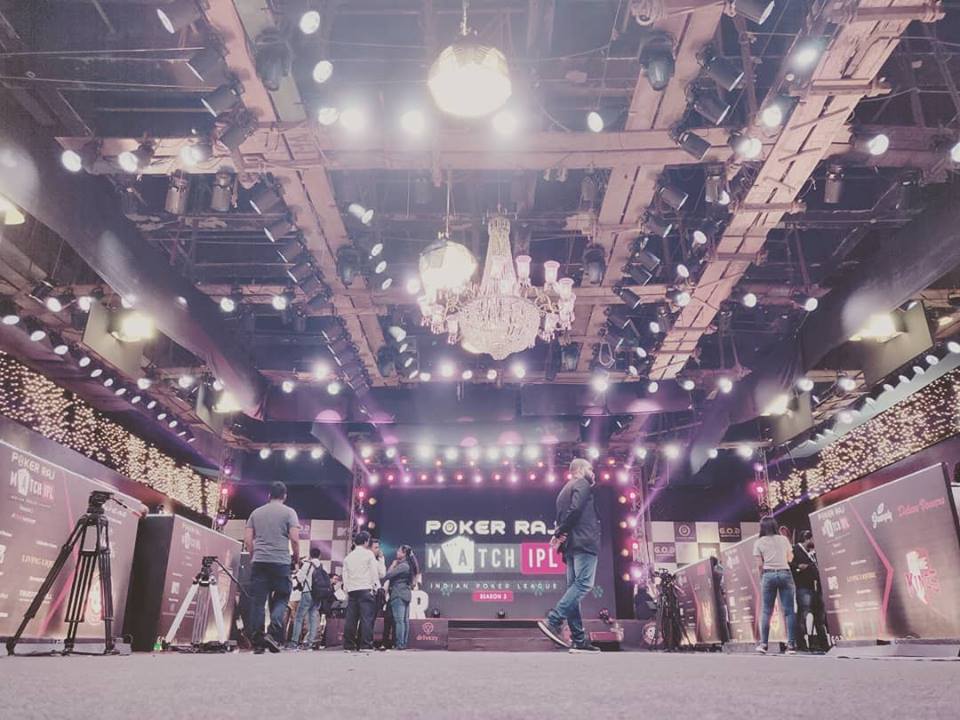 Poker
---
Haryana Hawks leads after Day 1 of Match IPL Season 3
The wait finally ended yesterday, as the third edition of the Match Indian Poker League (Match IPL) kicked off at the Filmalaya Studio in Mumbai. This is one of India's largest professional poker leagues and Season 3 was scheduled between 23 and 24 October 2018, with nine teams participating to take away all the glory and the big prize money involved in the competition. Hosted by Raj Kundra's and Shilpa Shetty's Viaan Industries, Match IPL is also backed by the International Federation of Match Poker (IFMP) and the Indian Federation of Poker.
The league follows the usual Match Poker format, where poker isn't played individually, but as a team sport. The teams are split into different tables where one player from each team is seated at each table, and players play with an equal chip stack, on mobile devices. Yes, mobile devices and not with real cards. The same cards are dealt on all the tables and each team's chip counts are compared after every hand.
After every hand, the players' stacks are refreshed to 10,000 chips again and each team's combined total will thus also change after every hand. For a better understanding of the Match Poker format, check out this video:
Remember, the winner of the tournament not only walks away with the biggest prize from the INR 3 crore prize pool, but that team will also represent Team India at the Match Poker Nations Cup. Recently, Goa Lions got into a legal tangle with Kundra's Match IPL, which led to only nine teams participating in Season 3. Here are the 9 teams with their respective captains:
Ahmedabad Hearts – Sajjad Meherally
Jaipur Jewels – Rajnish Kumar
Kolkata Diamonds – Anil Adiani
Bangalore Royals – Vikash Mantri
Delhi Aces – Rajat Sikka
Mumbai All Stars – Harman Baweja
UP Indians – Abhishek Jalan
Haryana Hawks – Jagdeep Singh
Pune Kings – Gaurav Gala
Yesterday, 4 sessions of 36 hands each were played and after the first couple of sessions, it was The Spartan Poker sponsored UP Indians who were in the lead, who later slid down to #8 by the end of day's play. Leading the rankings at the end of Day 1 was Haryana Hawks, sponsored by PokerBaazi and led by Jagdeep Singh (pictured below).
Here's a look at the full standings:
Play continues on Day 2, where 2 more sessions will be played before the bottom three teams get eliminated and only the top 6 teams will proceed further. Gutshot was present at the venue on Day 1 and we caught up with some of the known entities there. We spoke to Janhavee Droliya, owner of the UP Indians and here's what she had to say:
"#PokerIsASport is what Match Poker is promoting and they're doing a good job. It's a great set up here at Season 3 and people are getting a hang of this format right now. The taboo around poker is going away a bit and people are recognizing it more as a sport, and that's what the league is all about."
Talking about her UP Indians side, she said, "Captain Abhishek (Jalan) is still with us and he's heading the team well. We have some better and more skilled players this time like Sahil Agarwal, Danish Shaikh and other renowned poker players from around the country. It's good to have them in the team and we're looking forward to winning the league. We have our eyes on the Nations Cup!"
We also caught up with Jasven Saigal at the venue, veteran poker player and member of the Mumbai All Stars team. He spoke about the Match IPL Season 3 and his own team, saying, "The management seems much better this time around. The software is running much smoother and every time the league has been hosted, they've improved and gone one notch ahead. That's an encouraging sign for the players who have taken out time to be a part of the league. It's been fun so far and the level of competition has been intense. We (Mumbai All Stars) have our strategies in place and we believe we're going to end well."
Our readers will remember that the Mumbai All Stars won the inaugural season and last season's winners were the Haryana Hawks. Later this evening, we will see the crowning of the Season 3 champion of Match IPL. Gutshot will be present at the venue once again today and we'll bring you a timely update of what went down on Day 2. Here's a breakdown of the prizes at stake today:
1st place – INR 1.5 crore
2nd place – INR 1 crore
3rd place – INR 50 lakh
We're leaving you with some more images from the event: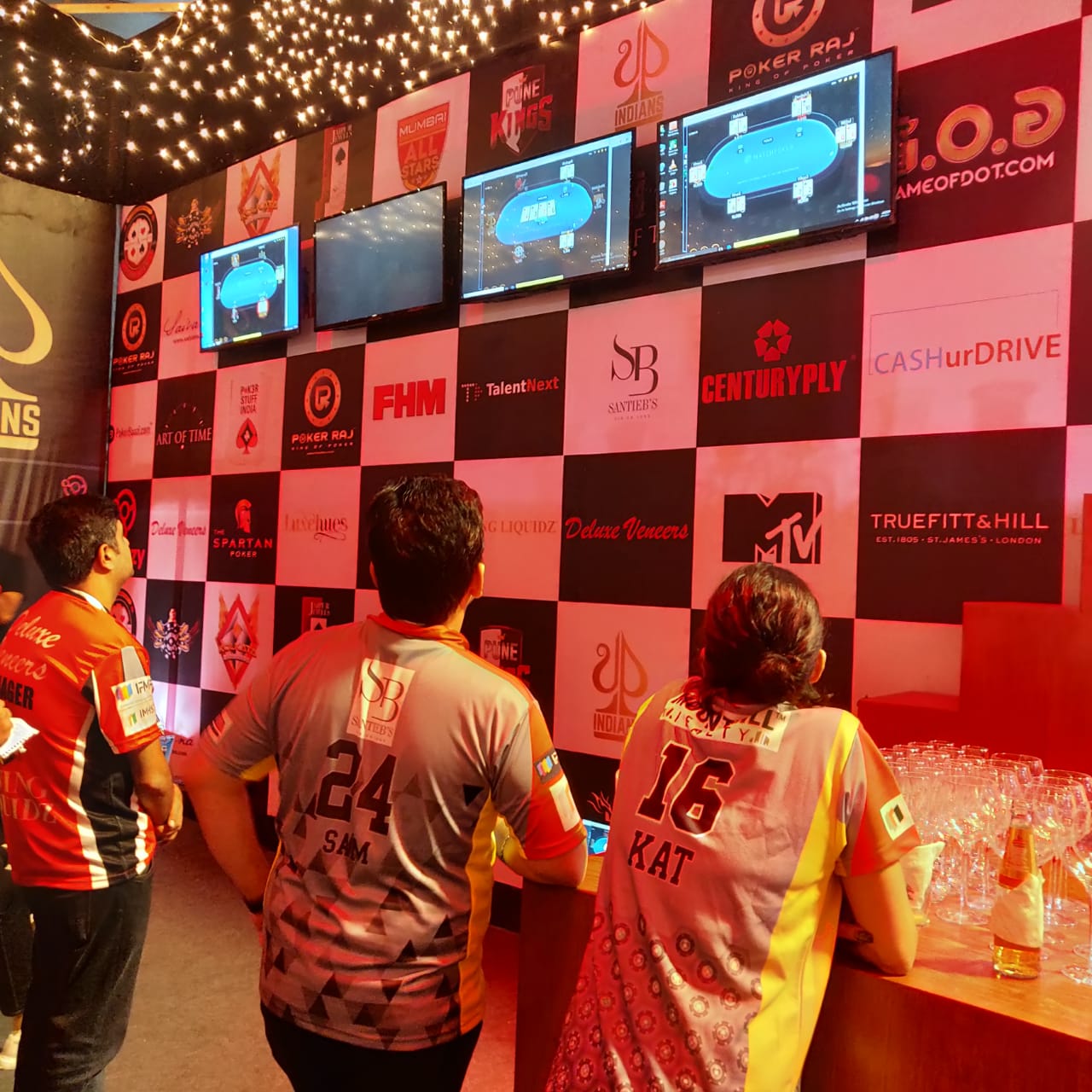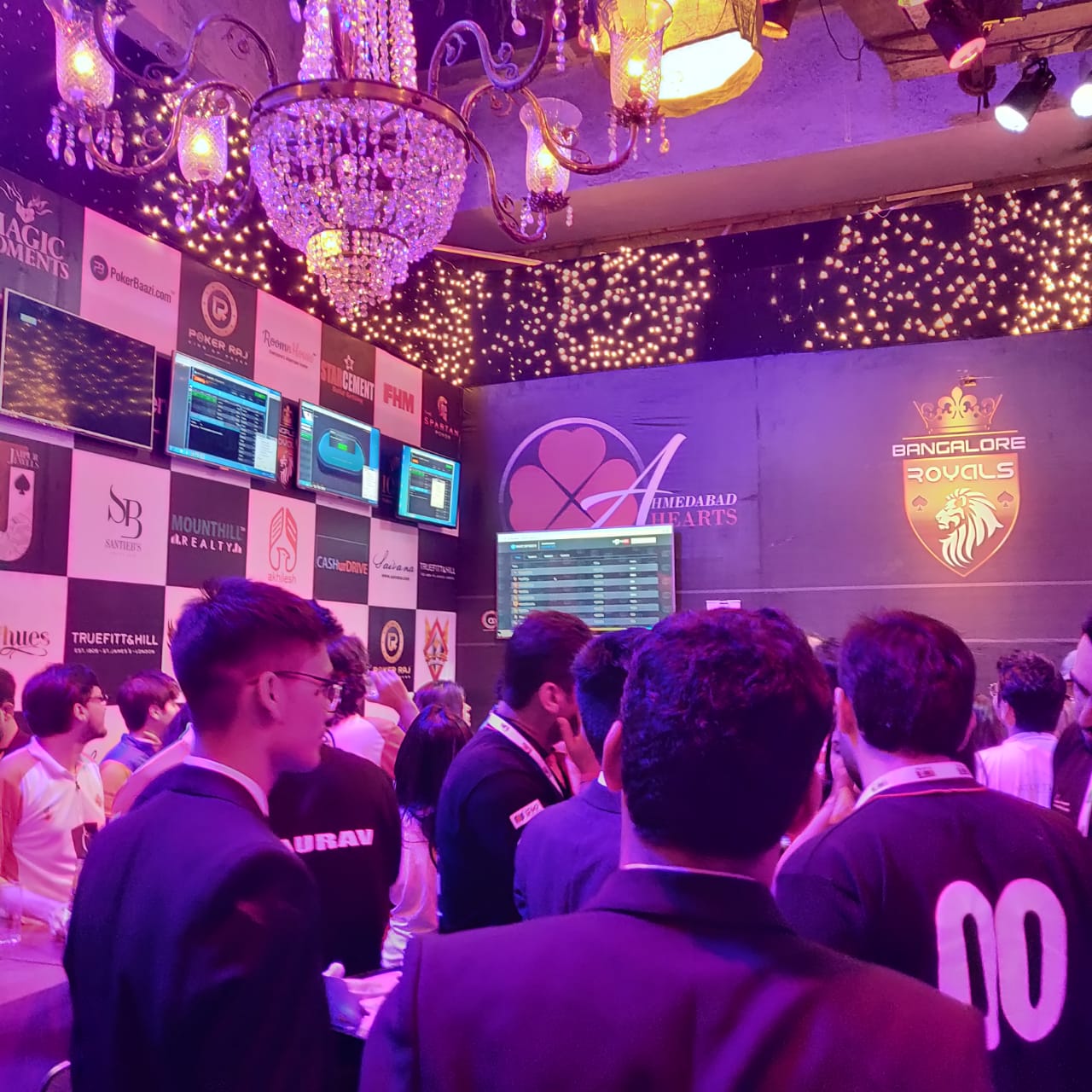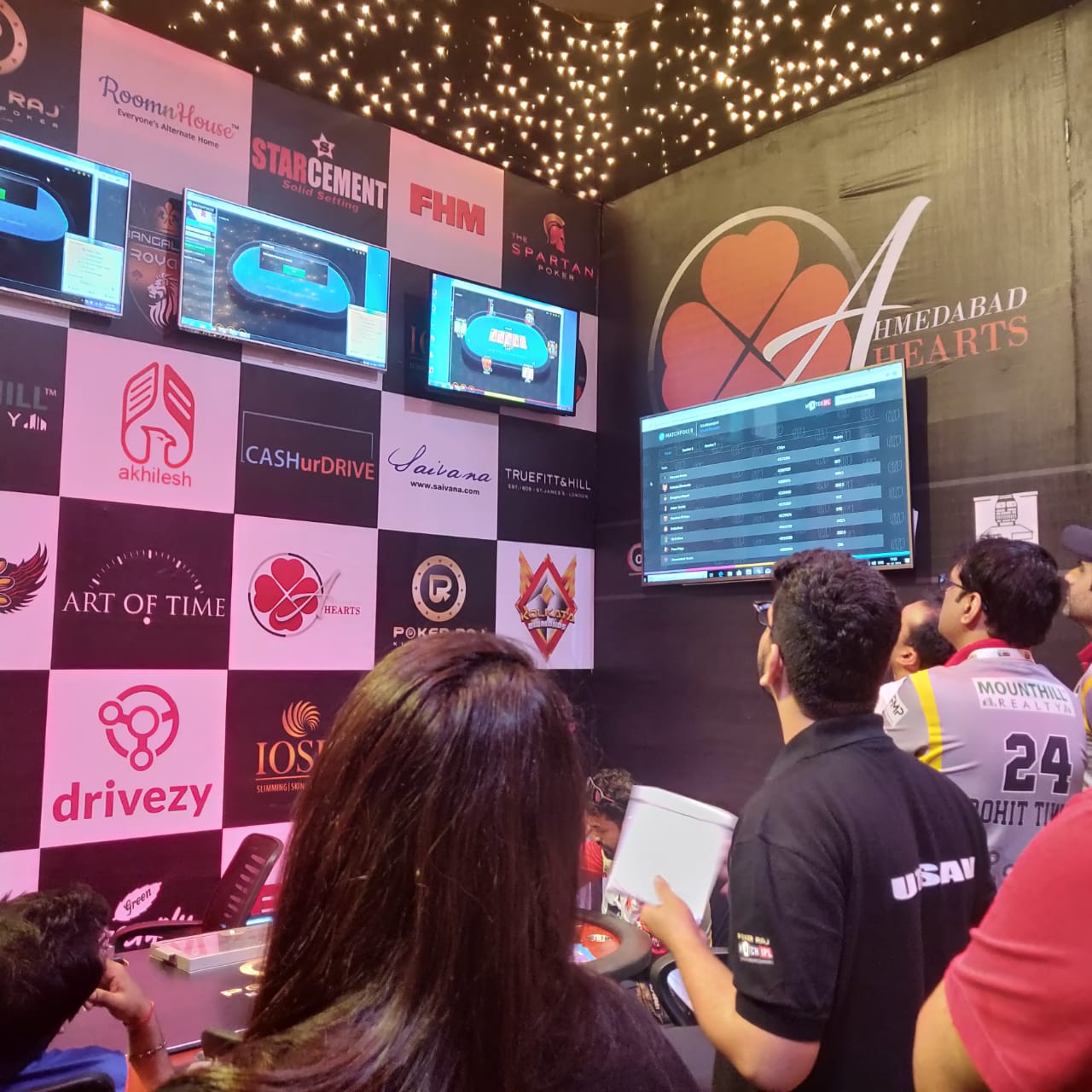 Keep reading GutshotMagazine.com for more updates from Match IPL Season 3.
Check out our online poker rooms section, where you can read reviews on the biggest and best poker rooms in the country, while also taking advantage of their bonuses and promotions. Check out these top poker rooms HERE.
---
---
Comments