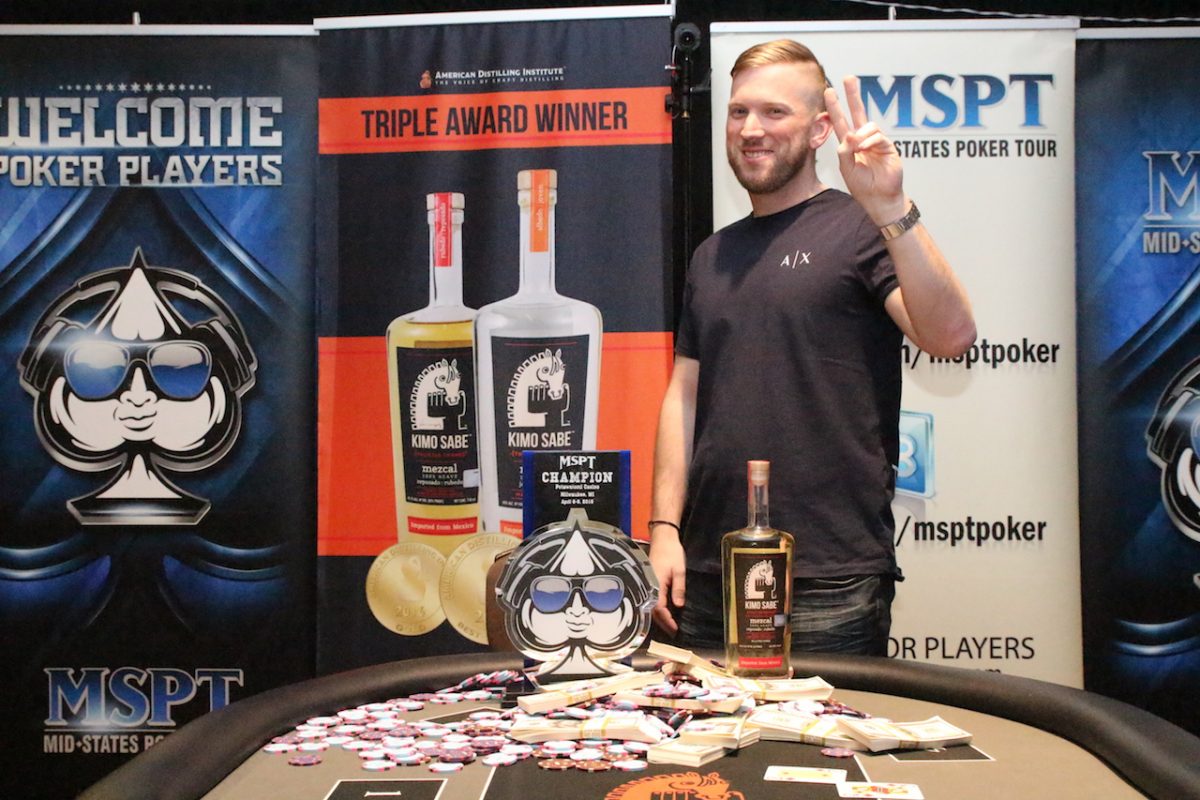 Poker
---
Greg Himmelbrand wins Second MSPT Title For $125,598
Greg Himmelbrand has traveled to play MSPT $1,100 buy-in Main Events on three occasions. The New Yorker might want to visit the Midwest more often, because he's now won two of them, for a combined total of $198,868 in prize money.
New York poker pro Greg Himmelbrand has became the 10th player in MSPT history to win multiple titles. Nine players have won two, while Carl Carodenuto is the only three-time winner.
"The only hands I'm beating are naked club bluffs," Himmelbrand said of the final hand. "I would have called earlier, I even said I might be nit rolling, but the problem was he double checked his cards deliberately, so it made me hesitate a bit, thinking he might've flopped a flush. I just thought he has one club enough of the times for me to call."
In the final hand of the tournament, blinds were 80,000/160,000/20,000 when Himmelbrand raised to 360,000 on the button with the Q♦2♦ and Matthew Buhler defended with the J♣10♦.
The Q♣7♣5♣ flop saw Buhler check-call a bet of 375,000 and then check the Q♥ turn. Himmelbrand bet 700,000 and Buhler woke up with an all-in check-raise for 3.305 million.
Himmelbrand thought long and hard before calling, which left Buhler looking for a non-deuce club on the river. The 9♥ wasn't what he needed and Buhler walked away with second place and $76,806, still crushing his previous best score of $4,546.
Final Table Results:-
1 Greg Himmelbrand (Bayside, NY) $125,958
2 Matthew Buhler (Madison, WI) $76,806
3 Craig Trost (Madison, WI) $57,144
4 James Karaminis (Barrington, IL) $42,397
5 Kevin Saul (Aurora, IL) $31,951
6 Josh Hergott (Highland Park, IL) $23,964
7 Umut Ozturk (St. Paul, MN) $18,434
8 Ken Baime (Glenview, IL) $14,747
9 Steve Alonzo (Beloit, WI) $11,060
10 Cole Tautges (Madison, WI) $9,217
---
---
Comments