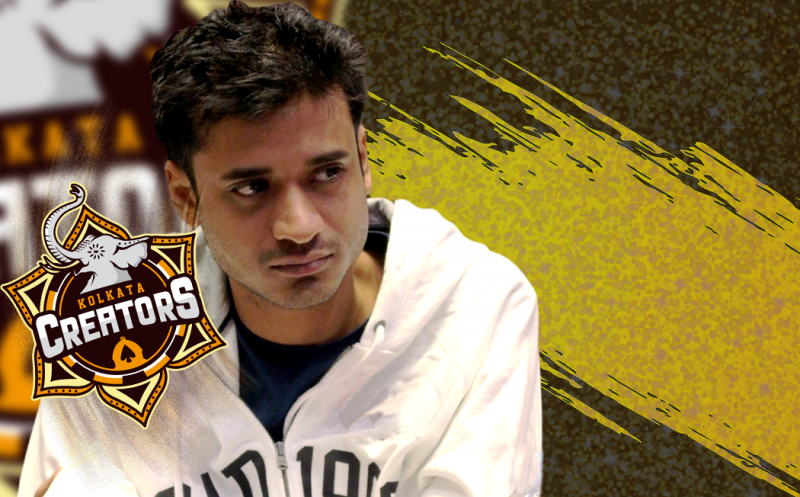 Poker
---
GPL India's Kolkata Creators announce 10 finalists
The Global Poker League's India edition is picking up steam as one of the teams Kolkata Creators has announced that it has got its finalists. The 10 qualifying finalists include ChhotaD0N, inisme, jetmukesh79, gr8sahil19, pokerplayer0000, LaganaHiToHai, HELLOBUDDY59, Abbhi9, gun$ling3r and Haxton Jr. The tournament gives all poker aficionados a once-in-a-lifetime opportunity to attend the PokerStars Players Championship in Bahamas next year, by awarding the coveted Platinum Pass to the winning team members worth $30,000 each.
With two weeks gone, the qualifiers are fast approaching the midway point, and the team mentors are prepping strategies and finalizing plans to dominate and gain an edge against other teams by selecting the most valuable players in their team. With PokerStars India ambassadors Aditya Agarwal taking command of the Kolkata Creators and Muskan Sethi leading the Delhi Diehards team, both mentors have their own set of skills to pass on to other players. Both Agarwal and Sethi are currently playing at the world's biggest poker stage – 2018 World Series of Poker (WSOP) and have been doing consistently well.
Agarwal made quite a few deep runs the past few days in Las Vegas and even came close to making his second WSOP final table and finished 27th in the $1,500 Monster Stack event for $35,819 (~INR 24.60 Lakhs). Agarwal was very excited about the upcoming GPL boot camp: "I am super excited that my 10 qualifiers have been selected. I'm now eagerly awaiting the boot camp, to choose and mentor my team, and win GPL India Season 1."
Sethi echoed similar feelings: "I am really excited for the upcoming GPL India and all of us. I just saw that one of the qualifiers for Kolkata creators is our country's renowned female poker player Maria Kirloskar. It will be refreshing to meet all the talented players. I will be looking forward to meeting all the qualifiers at the bootcamp. Good luck for Pune Alphas this week. "
The qualifying rounds for the Pune Alphas are presently underway on PokerStars India .
About GPL
The Global Player League is a competitive gaming, poker and esports league with 30 teams all over the world. The GPL began life as the Global Poker League, promoting poker as a skilled game and sport. In 2017, it was transformed into the Global Player League, with a new focus on sportifying a multitude of new and emerging titles within the competitive gaming ecosystem today. The Global Player League is a trading name of Mediarex Group, a global sports and entertainment organisation, founded in Malta in 2012. Global Poker Index, Global Poker League, Global Player League, 'We Sportify Poker', and 'The Cube', are registered trademarks of Mediarex Group in the U.S. and other territories.
Press release courtesy: PRNewswire | PTI
---
---
Comments