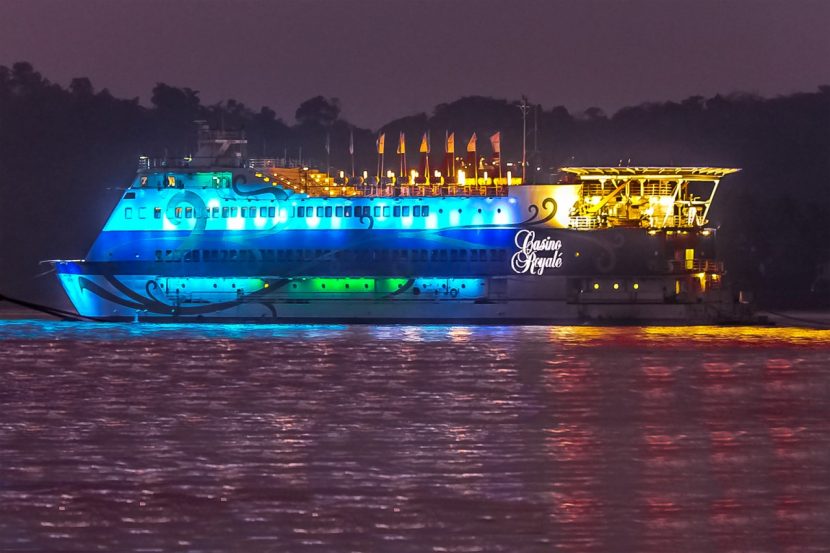 Poker
---
Goa Govt Massively Hikes Casino License Fees
With effect from 1st April 2018, the Goa Government has announced a drastic hike in the annual license fees of both onshore and offshore casinos. However, this was not something that would've been extremely shocking to casino operators, as this has become a trend now, being the fourth consecutive year that casino license fees have been hiked. 
The fees have been massively hiked this year, with a rise in license fees, renewal fees, application fees, as well as a rise in the security deposits. Reports have also come in that while fees have risen, offshore casinos have been given a 1-year extension to move out of river Mandovi; the earlier deadline given was 31st March 2018.
While casino operators expected a hike in fees, not many would've expected such steep hikes, with these fees doubling, tripling and some even quadrupling. Goa has 6 offshore casinos and 9 onshore casinos at the moment, which means the Goa government will be increasing their annual revenues by way over 100 crore if operators decide to stay in the casino business post these hikes.
Casino vessels accommodating up to 200 passengers will have a license fee hike from Rs. 10 crore to Rs. 25 crore (250% increase). Similarly, the license fee for vessels that can accommodate 201-400 passengers has been hiked to Rs. 30 crore and that for vessels having a capacity of 400+ passengers has been hiked to Rs. 40 crore. Have a look:
Casino license application fees were hiked from Rs. 20 lakh to Rs. 50 lakh, for both offshore and onshore casinos. Further, the non-refundable security deposit has been hiked from 20 lakh to 50 lakh, for both categories of casinos, while the security deposit for renewal has also been hiked from Rs. 10 lakh to Rs. 25 lakh.
It's going to be a hard pill to swallow for casino operators in Goa. This revision of the casino fee structure in India's smallest state has also hit the stock price of Delta Corp Limited, which fell 16% during trade yesterday (28th March). Delta Corp is a hospitality and gaming company that operates casinos in Goa and Sikkim.
For all casino-related news from around the world, and timely updates about the gaming scenario in Goa, keep following GutshotMagazine.com!
---
---
Comments