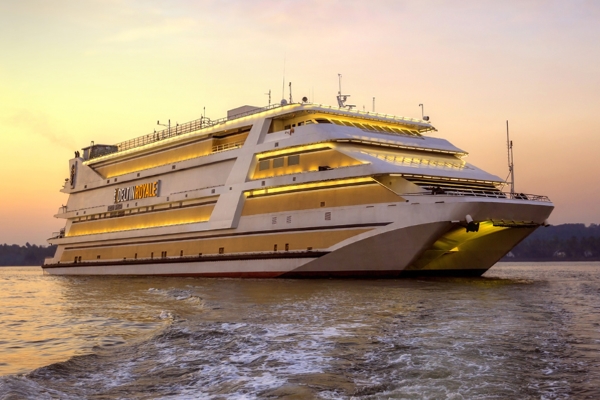 Poker
---
Goa Govt Issues Terror Alert
The Goa Government has issued an alert to all casinos, fishing boats, water sports operators and other vessels that operate off the coast of Goa. The warning was with respect to intelligence input about the possible arrival of terrorists on board a fishing trawler, through Goa.
Goa's Ports Minister Jayesh Salgaoncar gave a statement to news agency PTI that his department issued a warning to all offshore operators to be on high alert. The Indian Coast Guard had shared intelligence about a possible terror attack on the western coast of India, on Friday.
The danger is not specifically to Goa but could also include other states like Gujarat and Maharashtra, but Salgaoncar did his part by warning the concerned parties. The intelligence said that Pakistani authorities had seized an Indian fishing trawler which is now on its way back to India and could be carrying terrorists.
Here's the warning given by Captain of Ports, James Braganza – "Have received intelligence input from District Coast Guard that anti-national elements have boarded an apprehended Indian fishing boat in Karachi and (are) likely to land on Indian coast and attack vital installations."
The government has urged all casinos and other vessels to increase security, to be on the lookout for any suspicious activity and to report any sighting or untoward movement. The letter was sent out to all concerned vessels off the Goa coast and also to State Chief Secretary, Dharmendra Sharma.
---
---
Comments