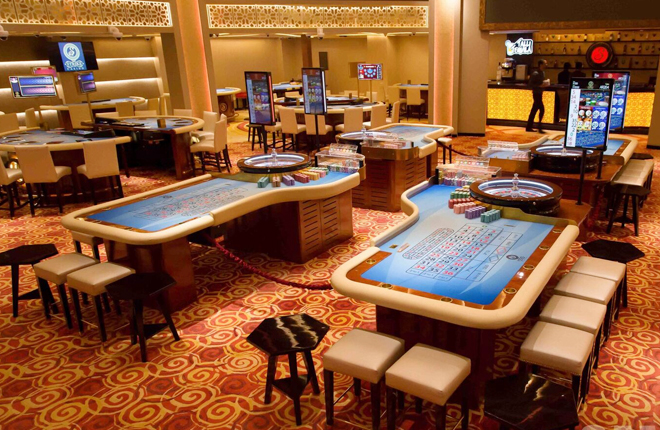 Poker
---
Goa Casino shut and then granted Interim Relief
At the end of the 2017-18 financial year, Goa drastically hiked the casino license fees with effect from 1st April 2018. Obviously, the casinos were affected due to these massive hikes, ranging between 2.5 to 4.5 times the previous year's fees. The casinos then had to do some serious thinking.
After a joint effort to get a rollback of the fees failed, most of the casinos decided to cough up the license fees while a couple of casinos shut down, believing it was no longer viable to do business with such high license fees. 6 onshore and 5 offshore casinos paid the fees as Goa's revenue soared, but two casinos (Carnival and Crown) had shut down operations.
For those who hasn't paid as yet, the Goa government had given an extended deadline date of 8th May 2018. Casino Strike in Grand Hyatt Hotel is Goa's biggest onshore casino, but the government was forced to shut down the casino after it failed to pay the fees within the specified deadline.
However, just a day later, news of the Goa bench of the Bombay High Court allowing Casino Strike to resume operations surfaced. The High Court gave relief to Goan Hotels and Realty Pvt. Ltd., the company that operates Casino Strike, and allowed them to resume operations on a partial payment of Rs.10 crore.
Justice MS Sonak of the Bombay HC accepted the casino operator's plea of paying Rs.10 crore immediately. Further, the court stated that when the Casino Strike's application for reduction of area (1013 sq.meters to around 300 sq.meters) is accepted by the government, Strike will have to pay the balance of Rs.10 crore within 3 weeks of communication of the same.

For all updates about casino operators in Goa, as well as gaming stories from around the world, keep following GutshotMagazine.com!
---
---
Comments