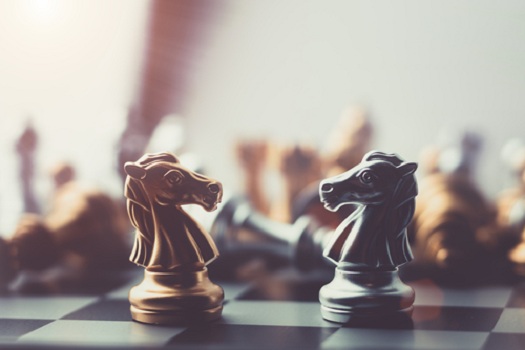 Poker
---
Games That Can Serve as Inspiration for Your Poker Game!
Poker is a fun game but requires a lot of mental activity. Extensive exposure to the same game over and over again can lead to the development of tunnel vision. You might start thinking in a one track manner. Creativity ceases to exist. And this is very dangerous for any Poker Player. Creativity is the key for all poker players to remain at the top of their game. Sometimes, the best way to boost your creativity and refresh yourself is by playing something completely different. In this article, we are going to give you a list of games that will serve as inspiration for your Poker game.
CHESS
One of the best learning lesson chess can give you is that every move you make has a ripple effect on the entire game. This means that every move you make is going to affect the game in some or the other in the future. Playing chess will make sure that you learn to consider the implications of your moves and have tress of thoughts before playing. This will help you reduce your mistakes in Poker.
ROULETTE
Roulette is considered as a game of chance. But even that game has something to offer when it comes to learning. For example there is a slight mathematical difference between American and European Roulette and math is a basic pre requisite for poker. Another thing Roulette can teach is when to stop. These takeaways can help battle tilt.
BLACKJACK
Blackjack is yet another famous Casino Game played by people all around the world. The game has its own swings and ups and downs. Every player faces bad sessions and bad beats while playing Blackjack. However, to be a consistently good player, you must follow the optimal strategy and believe in yourself if the stats are on your side. The same applies to Poker. Blackjack teaches you to be patient and follow your strategy no matter what happens in the session.
GO
This is the oldest game on our list. It has been around for over 4000 years and is considered to be one of the best strategy games of all times. Sente and Gote, meaning attack and defense respectively are important parts of the game. Go is similar to Poker in this manner as knowing when to attack and when to defend are vital aspects of both the games.
COUNTER STRIKE
A surprising addition to our list is the world famous game, Counter strike. This game is strongly based on strategies and making thoughtful decisions. Staying one step ahead your enemy can the difference in winning and losing when you play counter strike. The same applies to Poker. The player who consistently wins, is always one step ahead his opponents in Poker.
Do you know of any other game that serves as an inspiration ta poker players? If you do, then do tell us the comments section! Also get latest updates on Poker right in your inbox, by subscribing to GutshotMagazine.com!
Photo Credit:
---
---
Comments