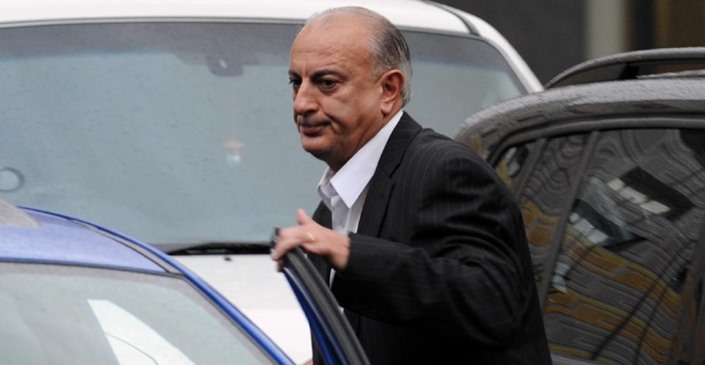 Poker
---
Former Australian poker player jailed for $58m fraud
William Jordanou, a former poker player and one of Australia's most notorious swindler, will spend at least nine years in a Victorian jail after scamming the Commonwealth Bank of nearly $58 million in a fraud of "breathtaking proportions". Jordanou had been involved in a scheme with cohort Robert Zaia and Scott Arthur that allowed them to take the money through an intricate setup using the Commonwealth Bank of Australia (CBA).
The money was used for property development and most of it was used to finance gambling trips to Las Vegas  and Macau, gaudy jewellery, luxury cars, jet skis and a speed boat called "Bad Boys". The shyster also scammed $18 million out of Bank of Queensland, Rhino Money, La Trobe Financial Services, Westpac and Mercedes-Benz Financial Services using the same "modus operandi".
Jordanou, 60, was slammed by County Court of Victoria Judge Paul Lacava on Thursday for causing delay in the proceedings with a "frankly embarrassing" cross-examination, leading to "a complete waste of the court's time".  Jordanou finally pleaded guilty to two charges of conspiracy to defraud, in February this year, he admitted in court that he had used forged documents to receive loans. Zaia and Arthur have pleaded guilty to similar charges, with Arthur sentenced to at least four years in jail, and Zaia yet to be sentenced.
Following the sentences the CBA spokesperson, Daniel John said that the bank was "pleased to see that justice has been served", that "investigations found no evidence of collusion or knowing involvement by bank staff", and that the bank couldn't comment on the fate of the fraud's victims "for confidentiality reasons".
The bank has refused to accept any responsibility and has blocked compensation to victims, who lost homes and retirement savings in the scam, despite CBA's recent claims that it had undergone a cultural transformation in response to a string of scandals. At least three of the victims remain destitute after the bank and its lawyers pursued them over the loans, for which it continues to hold them responsible.
Jordanou was sentenced to 12 years' imprisonment with a non-parole period of nine years. He has already served 198 days in pre-sentence detention which will be deducted from his prison sentence.

---
---
Comments