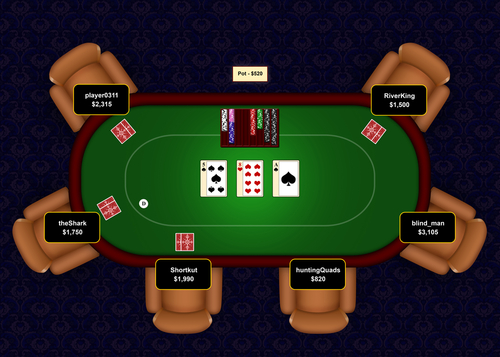 Poker
---
Find the Best Gaming Chair for Poker Grinding
To be a successful Poker only a good strategy is not enough. Being comfortable while playing is also very important. Selecting a comfortable chair for yourself is very important.
What Features Should You be Looking for in a Gaming Chair?
Now a day's players can choose for their perfect gaming chair from a large variety. Several brands have come up with their own range of comfortable chairs.
Here are few important things players should keep in mind before buying their perfect Poker chair:
Seat height adjustment– the chairs should have an adjustment lever which will help the player to sit at a height of their convenience and comfort.
Seat width and depth– anything around 40-50 cm should be comfortable for most of people. A chair with a width too small or too big might make the player uncomfortable after a particular period.
Backrest- the chair you buy should have a proper backrest which helps you to rest your back properly. Have a good back rest will even prevent back problems and players can sit for a longer period at the Poker table.
Seat material-while deciding which chair you want to buy you should keep in mind the climate. The material of the chair is very important. The chair should have enough padding so that the players can sit on it for long comfortably.
Armrest– armrests help to keep your shoulders at relaxed which is an important part of your body.
Recommended Chairs for Poker
1-Comfort Ergo-  this chair is completely worth the price. Though it is not very beautiful to look at it is comfortable for the players. It is made out of good material and curved foam which stays a long way.
2-GT Omega Pro- this chair seems like the perfect chair which is very comforting to the players. Unless you are in a hot climate this chair is very comfortable.
3-Ikea Markus- this chair is just right for places that have warmer climates and for people who have to spend hours sitting on the chair. The back rest of such chairs are made with a mesh material.
4-Herman Miller Aeron- this is a very comfortable chair which is completely worth its price. Even thought its slightly higher priced it is completely worth the price.
Think wisely and choose a perfect chair which will help you be more comfortable while playing your Poker game.
---
---
Comments