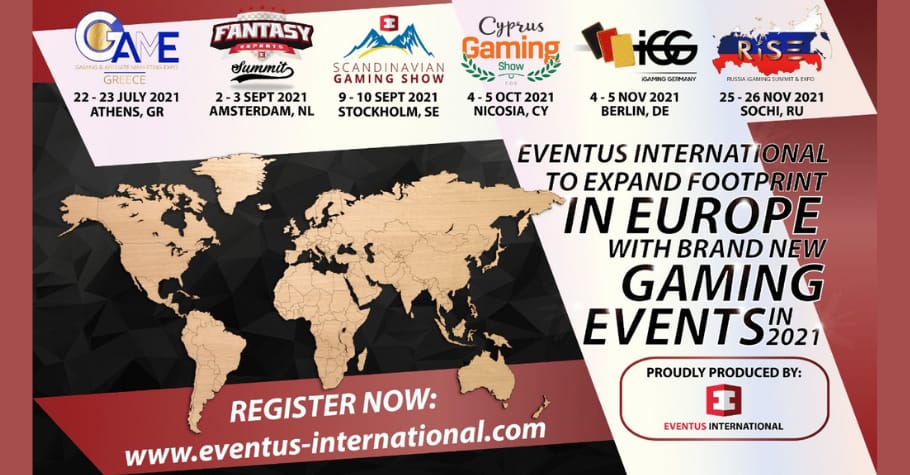 Gaming
---
Eventus International Launches New Gaming Events for 2021 across Europe
As various countries re-open their borders post the COVID-19 lockdown situation, Eventus International is pleased to announce their expansion across Europe along with preparations for new gaming events.
The Eventus International team will be expanding their footprint in Europe, offering brand new and existing events such as, the inaugural 'GAME Greece' (22 – 23 July 2021), the all-new 'Fantasy esports Summit' (2 – 3 September 2021), the 3rd Annual 'Scandinavian Gaming Show' (9 – 10 September 2021), the 4th Annual 'Cyprus Gaming Show' (4 – 5 October 2021), the inaugural 'iGaming Germany' (4 – 5 November 2021) and the much anticipated, brand new 'Russia iGaming Summit & Expo' (25 – 26 November 2021). Eventus International has made sure all the safety and social distancing measures are in check at each of the events, so that they can continue to offer platforms for industry professionals to meet, engage and network responsibly within the international gaming industry.
ALSO READ: Eventus International hosted a special SPiCE India Webinar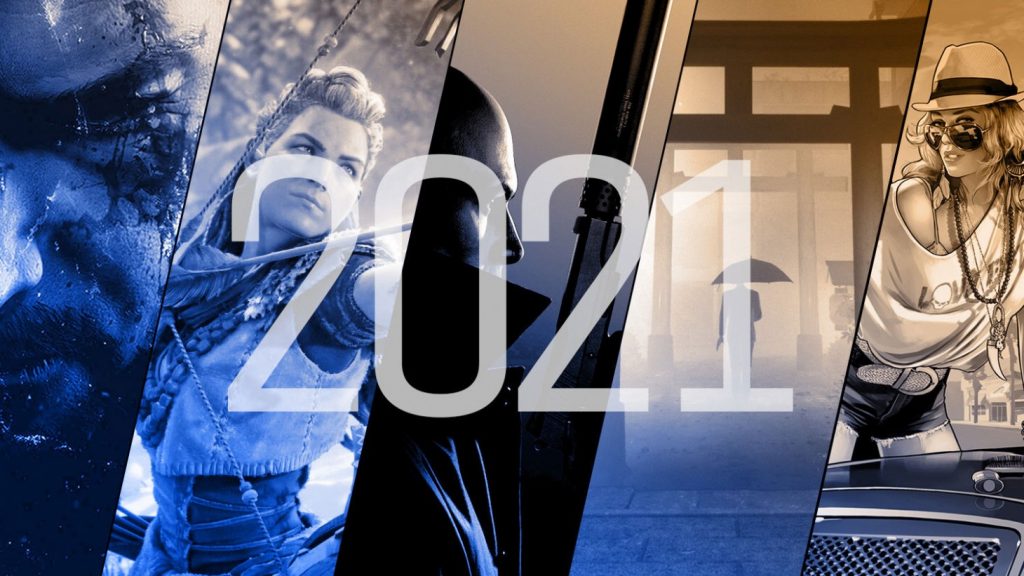 #GAME (Gaming & Affiliate Marketing Expo) 2021:
The GAME will be taking place from 22 – 23 July 2021 at the Electra Palace Athens in Athens, Greece. The two-day summit and expo will gather regulators, ministers, investors, operators, and providers to learn about exciting opportunities in the gaming market in Greece and the surrounding nations for land-based and online gaming as well.
For more information, visit EventusInternational.com.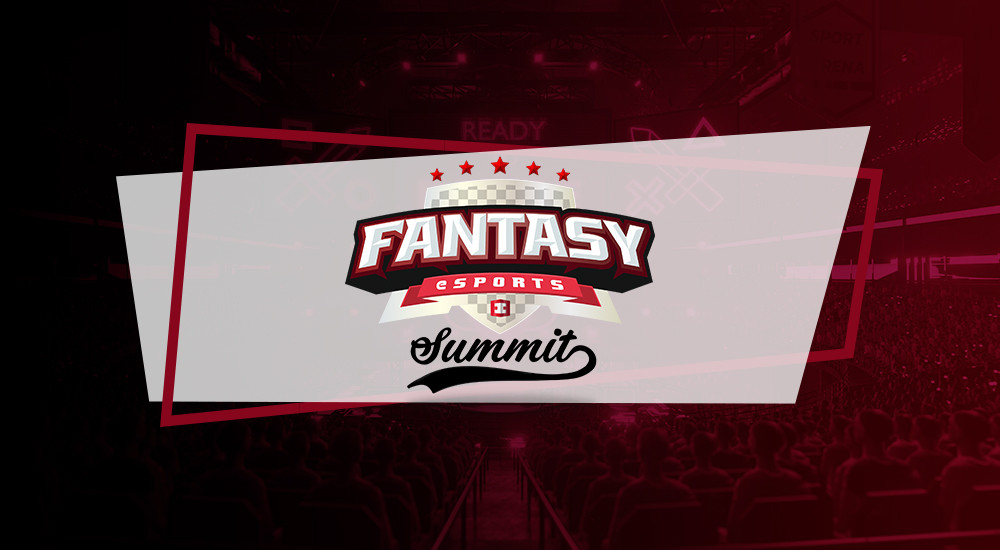 #FeS2021:
Eventus International is proud to present the first ever 'Fantasy esports Summit' (FeS) 2021, that is going to be held in Amsterdam, Netherlands from 2 – 3 September 2021. The two-day international summit will bring together the industry's most popular names from across the globe to provide a shared platform for the exchange of information, best practices and the secret formula to success.
If you wish to be a part of this rapidly growing industry and want an opportunity to network with leaders in this highly lucrative industry, visit EventusInternational.com to find out more.

#SGS2021:
The 3rd Annual 'Scandinavian Gaming Show', scheduled to take place from 9 – 10 September 2021 in Stockholm, Sweden, offers industry professionals a vital opportunity to gain insight from leaders across the betting and gaming business. To register your interest and expand your brand presence in Scandinavia, visit EventusInternational.com.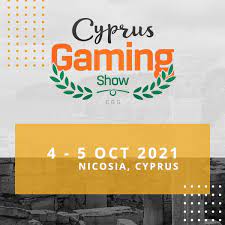 #CGS2021:
The 4th Annual Cyprus Gaming Show has been scheduled to take place from 4 – 5 October 2021 in Nicosia, Cyprus. CGS 2021 will once again bring huge attendance from all gaming sectors, disciplines, and regions throughout Cyprus and beyond. The show will feature an extensive educational program, industry-specific conference streams, an impressive trade show floor, products and services, interactive networking events, interactive opportunities with industry peers and much more. 
For more information, visit EventusInternational.com.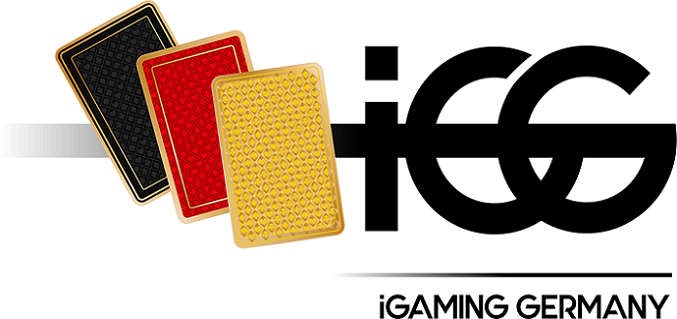 #iGG2021:
The inaugural 'iGaming Germany' (iGG), taking place from 4 – 5 November 2021 in Berlin, Germany, will update your knowledge about the current gaming status in Germany as well as teach you new developments in preparation. Attendees will find themselves positioned to enter a new market and discover future opportunities from market-ready experts. Get ready to acquire a thorough knowledge of the regulatory framework in Germany and surrounding region.
Visit EventusInternational.com to find out more and get yourself registered.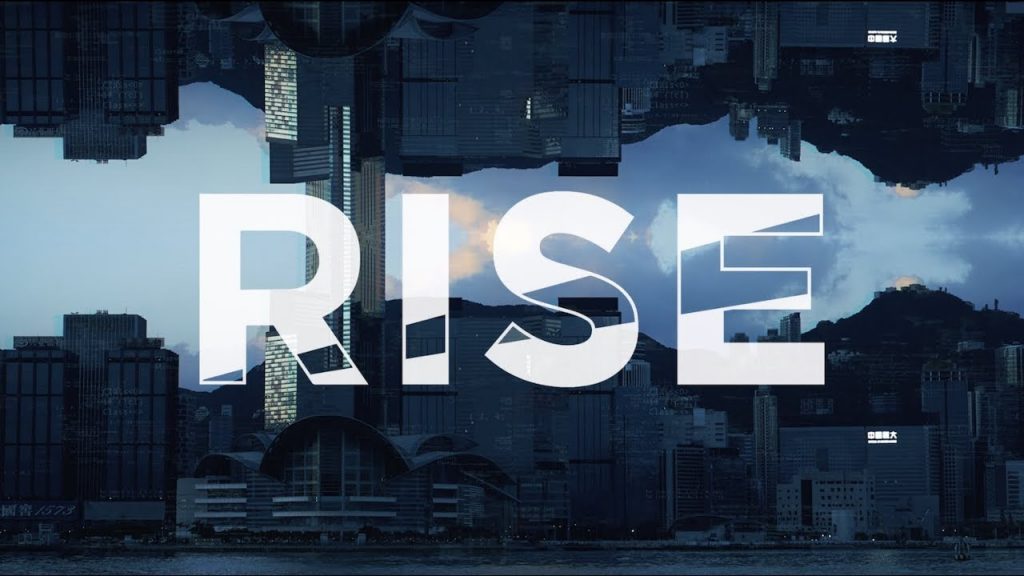 #RiSE2021:
The brand new Russia iGaming Summit & Expo (RiSE) is scheduled to take place from 25 – 26 November 2021 in Sochi, Russia. For the first time in many years, industry professionals will have a unique opportunity to have a face-to-face discussion with key Russian gambling stakeholders and experts. RiSE 2021 will involve in-depth discussions and highlighting the way for betting operations. The event will also cover topics such as the TSUPIS systems, affiliate marketing, Russian gambling regulations, responsible gambling and many more!
Don't delay, visit the event website today and register yourself: visit EventusInternational.com.
SAVE THE DATES FOR 2022:

#AGU2022:
Due to a full schedule for 2021, Eventus International has rescheduled the inaugural All-In Gaming Ukraine Summit (AGU) to 24-25 February 2022. This much-anticipated event will be taking place in the beautiful Kyiv in Ukraine. AGU 2022 will unite leading local and international gaming industry leaders to discuss opportunities and challenges in the newly regulated Ukrainian gaming market. It will also explore how stakeholders can gain from the substantial positive impact the new law will have on the various business sectors in the region.
Save the dates now and visit EventusInternational to benefit from early bird specials.
To view the full line-up of 2021 & 2022 events, please visit Eventus International.
______________________________________________________________________ 

MAY MADNESS SPECIAL OFFER:
To make it even easier for you to expand your brand globally, Eventus International is offering our loyal customers 20% discount on the lump sum when booking any package at 3 or more events! Choose between Delegate passes, exhibitor and/ sponsorship packages!
For more information on available packages, contact us now: loumari@eventus-international.com.
Don't miss out! The special discount ends this Friday, 21 May 2021!
 _____________________________________________________________________
Stay up to date with Eventus International's event and publication offerings, subscribe to our YouTube channel here.
---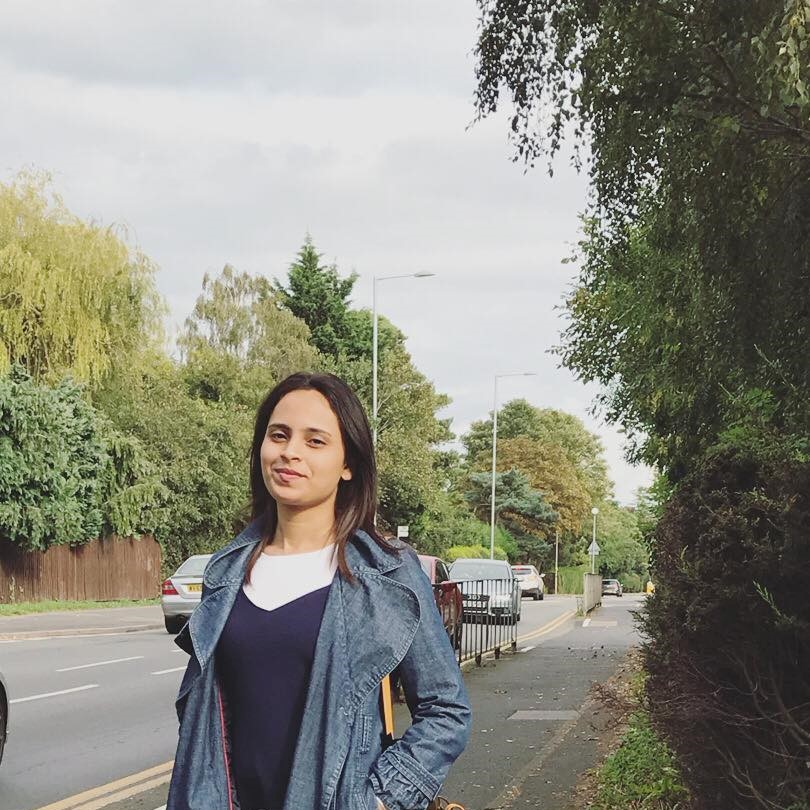 Jochebed Mendes is a Content Writer at Gutshot Magazine. Transitioning from the beauty and lifestyle industry to the gaming industry, she is keen and enthusiastic to learn everything about cash games and non-cash games while also trying to take a chance on the hot seat of poker and rummy. Apart from trying her luck at writing for many genres, she also loves surfing through bizarre content on the internet, engaging in philosophical topics and sharpening her cooking skills every now and then. Other than her many go-to activities, her most favorite are playing the Violin, singing, and composing poetry; and when she's not on board playing the role of a content writer, she takes off to teaching the violin to kids, adults, and people of all ages.
---
---
More News
---
Comments