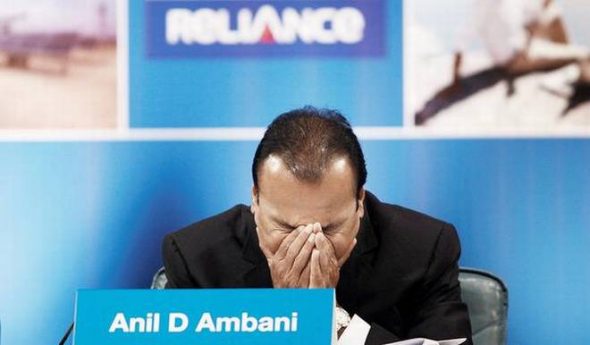 Gambling
---
Ericsson files bankruptcy plea against Reliance Comm
On Tuesday, 15th May, the National Company Law Tribunal (NCLT) admitted an insolvency plea filed by Sweden's Ericsson against India's Reliance Communications (RCom), ruining or at least delaying the latter's plans of selling its wireless assets to Reliance Jio Infocomm, to lighten some of its debt-load.
The Mumbai bench of the NCLT admitted three petitions filed against Reliance Communications and its subsidiaries by the telecom equipment maker, Ericsson. Ericsson signed a 7-yr deal to operate and manage Reliance Communications' nationwide telecom network in 2014, and they are seeking to recover Rs 1,150 crore in dues from Reliance.
The company was unable to survive the intense competition in the Indian telecom market (especially since the entry of Jio, which offered free voice and data plans) and their debt burdens have been multiplying for over a year now, with over Rs 46,000 crore of debt to be paid to Indian and foreign banks.
The company, headed by Anil Ambani, signed a deal with Reliance Jio, headed by brother Mukesh Ambani, in December 2017. As per the deal, RCom would sell off its spectrum, towers, fibre and switching nodes to Jio for around Rs. 18,000 crore, but that deal is now in jeopardy. It seems that Anil Ambani cannot even be saved by brother Mukesh, given the current situation.
"All three petitions have been admitted and Ericsson has to suggest the name of the interim resolution professional (IRP) tomorrow (Wednesday) morning," said Anil Kher, senior lawyer representing Ericsson. The company's shares plunged on Tuesday but rose back up today, with news of Ericsson willing to settle the matter with RCom outside the court.

---
---
Comments