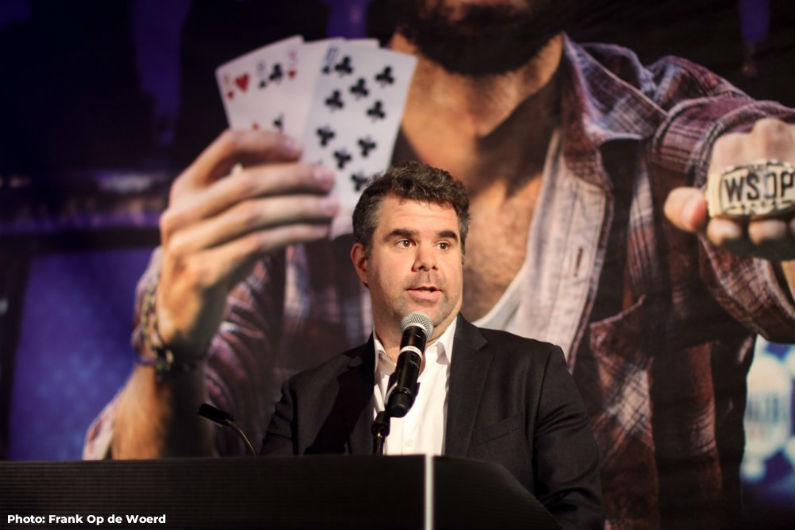 Poker
---
Eric Danis named President of GPI
Danis was in charge of organizing the American Poker Awards this year and actually won the Jury Prize. His acceptance speech in February was one of the most emotional moments of the night, as he has been fighting testicular cancer and expressed his gratitude during his difficult time. He recovered quickly, though, and elicited some laughs with a bit of gallows humor. He relayed a promising conversation with his doctor, who told him that the success rate with cases like his is 80 to 85 percent. Danis informed him that, as a poker man himself, that doesn't make him feel much better, as 15 to 20 percent odds are pretty high in his game.
In the press release, Danis himself said, "I'm really excited to start a new chapter in my poker career, continuing to work on exciting projects with an amazing team. Our vision will continue to focus on being the reference for live tournament poker while providing entertainment to all poker fans."
He provided further comments to Flushdraw's Haley Hintze, telling her, "I'm now solely in charge of all of the company's poker operation. Our team is proud to be the reference for live tournament poker statistics. We are going to expand on that; on stats for both the THM database and the GPI. You will see an even bigger presence on social media, we will continue to work towards hosting Awards and special events. My goal is to inform and entertain poker players, industry leaders, media members and poker fans."
In addition to all of his other responsibilities, Danis was a key cog in the Global Poker League, also serving as one of the commentators in the match broadcasts. The Global Poker League was an ambitious project, as teams of poker players representing different cities around the globe competed in a combination of online and live events. The Montreal Nationals won the first season of the GPL. No details for a second season have been released yet, though the league's website does have a tab for GPL Season 2. The GPL has expanded, forming country-specific leagues in China, India, and Brazil, though only the one in China has actually had a season.
image courtesy: Frank Op de Woerd


---
---
Comments